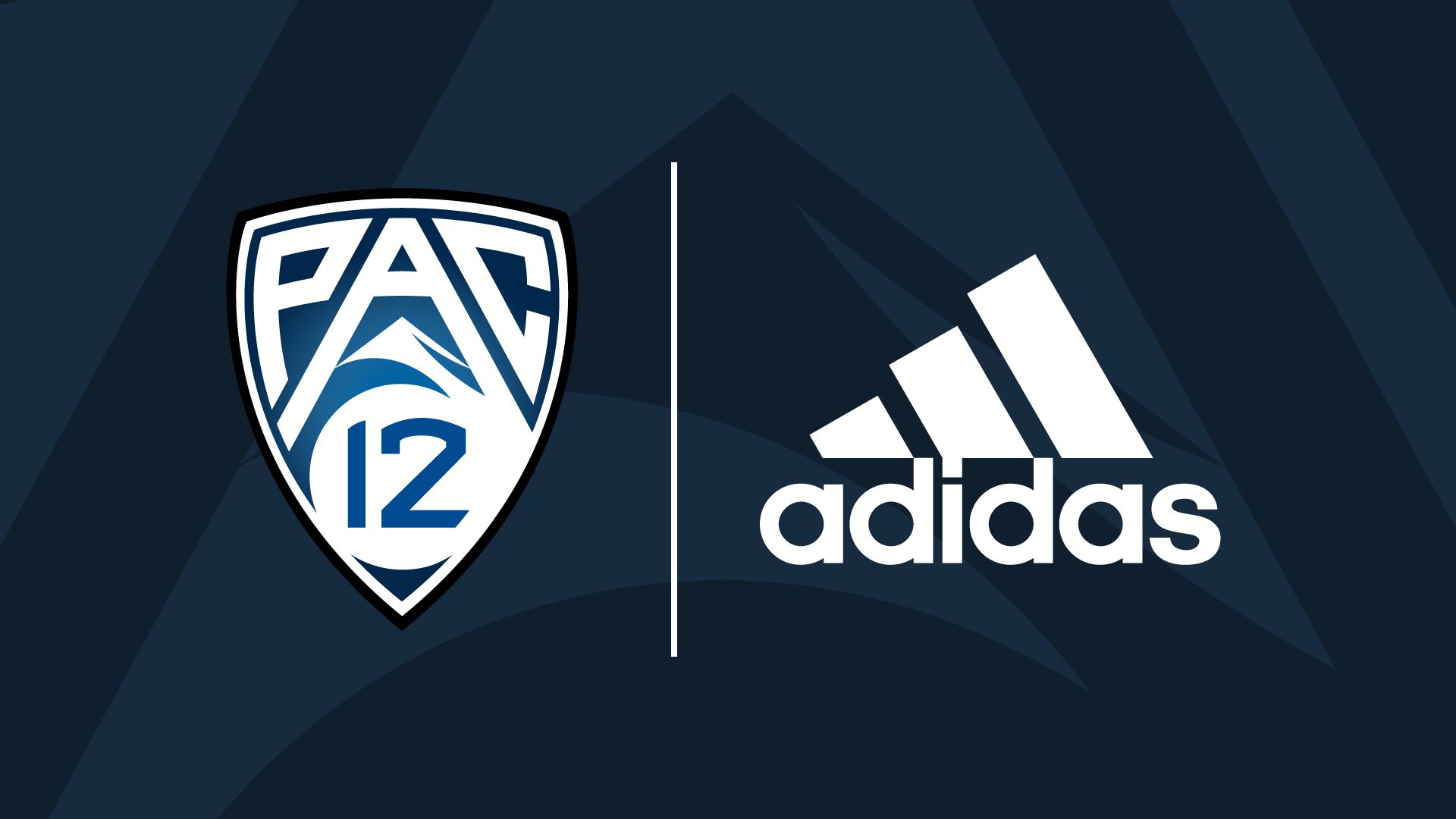 Adidas just keeps moving forward.
Several alliances have been made between adidas and various collegiate programs in the last few months, but the brand with the three stripes has aligned itself with an entire collegiate athletic conference — the Pacific 12 Conference, or Pac-12.
See more on the adidas Pac-12 union here, courtesy of our friends at adidas.
The Pac-12 Conference and adidas announced a three-year partnership that makes adidas the Official Athletic Apparel and Athletic Footwear partner of the Conference and all Pac-12 Championship events.

In addition, the new agreement makes adidas the presenting sponsor of Pac-12 Sports Report, Pac-12 Networks' weekly one-hour flagship studio show. Pac-12 Sports Report showcases each week's big events with commentary, recaps, interviews and feature stories that elevate the profile of the Conference's outstanding teams, student-athletes and coaches. adidas will also be integrated into some of Pac-12 Networks live event programming with on air talent and production staff wearing adidas apparel. Pac-12 staff and volunteers will also be outfitted in adidas apparel at Conference championship events.

"We are thrilled to reach a strategic partnership with such an iconic company that shares our passion for innovation," said Pac-12 Commissioner Larry Scott. "As they do with athletes around the world, adidas will now help support Pac-12 student-athletes by improving their championship events and bolstering our coverage of their success on Pac-12 Networks."

The Pac-12 hosts championship events in football, men's basketball, women's basketball, men's and women's cross country, men's and women's swimming and diving, wrestling, women's gymnastics, men's and women's golf, men's and women's tennis, men's and women's track and field, women's rowing, and women's beach volleyball.

"It is an exciting day for adidas as the Pac-12 is one of the elite conferences in all of collegiate athletics," said Chris McGuire, Senior Director of Sports Marketing, adidas America. "This new partnership continues to highlight our commitment to U.S. college sports and our focus on aligning with championship-level schools, teams and student-athletes. The Pac-12's rich athletic and academic tradition and consistent success on and off the field make them a perfect fit for the adidas family. We look forward to our brand appearing on field and court, in stadium, across the Pac-12's digital properties and on-air during Pac-12 Network broadcasts starting this season."