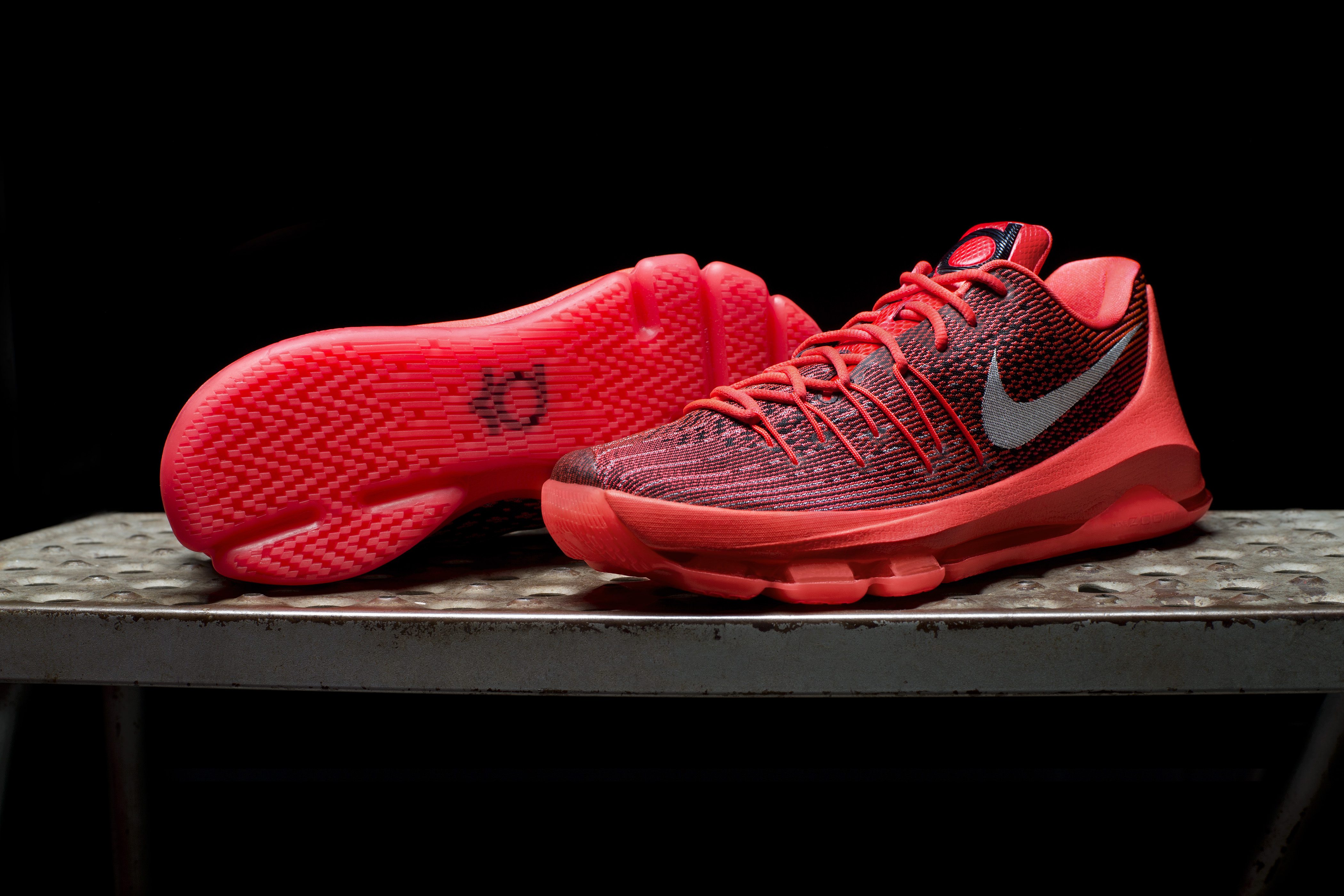 Although I love Kevin Durant and his incredible game and talent, the Nike KD8 is a slight letdown. I just don't feel like the design is as innovative and different as the last KD7s. The KD8 does actually remind me a lot of the older Kobes. But it's just my personal opinion, and, performance-wise, the shoe does actually look very good on the paper.
The exposed Flywire.
The Flyweave material introduced to us with the Air Jordan XX8.
The Zoom Air cushioning, that particularly goes through the whole sole, sounds good to my knees, but could be problematic when it comes to stability and the release of power during upward movements and so on. This is going to be super nerdy, but the University of Helsinki, I believe, has once studied how a Nike Air cushioning system works for track runners. The result was, that there was power going lost, because of the Air system was not being responsive to the movement. So I don't know, if Air could actually be good in the forefoot area. What I actually like is the midsole detail. The sabretooth details on the shoe's heel area look dope and new, and remind of an updated version of the heel cup. But fancier.
The shoe's colorway is cool, but nothing wild.
Photos courtesy of Nike