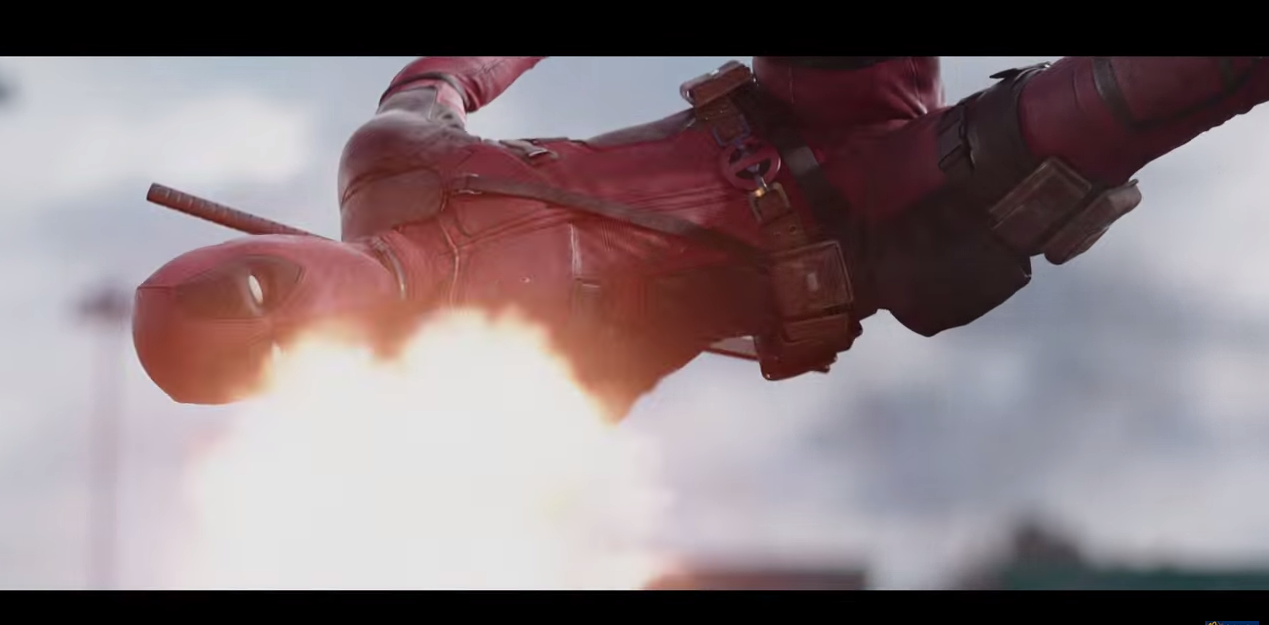 The Merc With The Mouth is back, and this time around his mouth definitely isn't sewn shut.
After a decade of hard work, blood, sweat, and tear-stained death threats from fanboys, the NSFW Red Band trailer splattered on the web this evening and has taken not only taken over our hearts, but the entire internet.
We find Wade Wilson on the brink of death where cancer has taken over his liver, lungs, prostate, and brain (but apparently there all things he can live without). Wade decides to take on a surgery to embody superhero powers in order to avoid his death and become a mercenary. 
Ryan Reynolds premiered the blood-dripping, fourth-wall breaking, sadistic anti-hero superhero trailer a couple weeks ago at SDCC where he ended up getting a standing ovation after showing the trailer twice. He promised fans who weren't able to make it, that the trailer would come out in three-weeks time, and boy did he deliver.
The vulgar-filled Red Band trailer even earned the Conan O'Brien show a TV-MA rating for the night, prompting Conan to take to Twitter to soften the blow.
Showing @VancityReynolds' #Deadpool trailer earned my show a TV-MA rating tonight. Thanks a fucking lot, Ryan. http://t.co/Qcc6OO8j7D #CONAN

— Conan O'Brien (@ConanOBrien) August 5, 2015
Fanboys (including yours truly) will be quoting the trailer until we get to see the full film in it's full uncensored, blood drenched glory on February 12th, 2016 (what a fantastic way to spend your Valentines Day). Deadpool, marks Tim Miller's directorial debut. The film also stars Morena Baccarin, Gina Carano, Ed Skrein and Brianna Hildebrand.
So please, sit back, maybe don't touch yourself, and bask in the glorious beauty that has been blessed upon us, Deadpool.
[youtube]https://www.youtube.com/watch?v=FyKWUTwSYAs[/youtube]