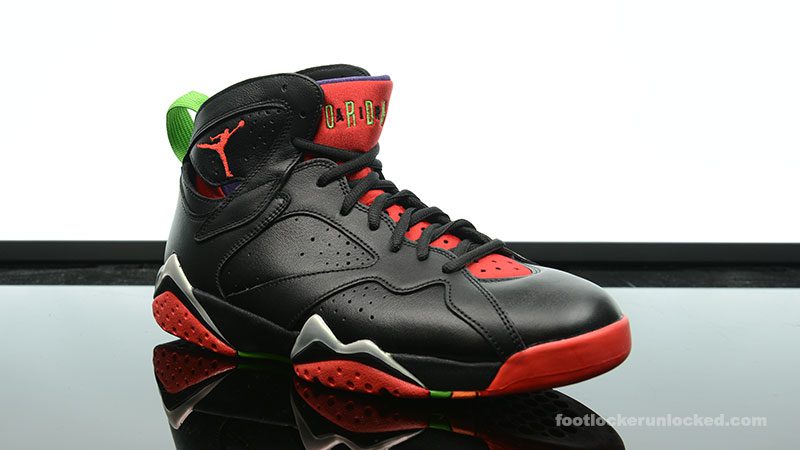 I was born in the early '90s which means that I've actually seen Space Jam when it came out, or briefly after that. I get it. It is a classic film, I agree. However, I cannot agree with this MTM/Marvin The Martian colorway on the Air Jordan 7s. Is it actually supposed to be for grown people?  I'm sorry, but why should a grown-up wear a shoe that is (breathing in) black, orange, red, green, silver AND purple?
THE '90S ARE OVER! AND YOU ARE AN ADULT NOW! GET OVER THESE TYPE OF THINGS!
I don't think we will ever see Michael Jordan wear these. Just saying.
Photos courtesy of Foot Locker