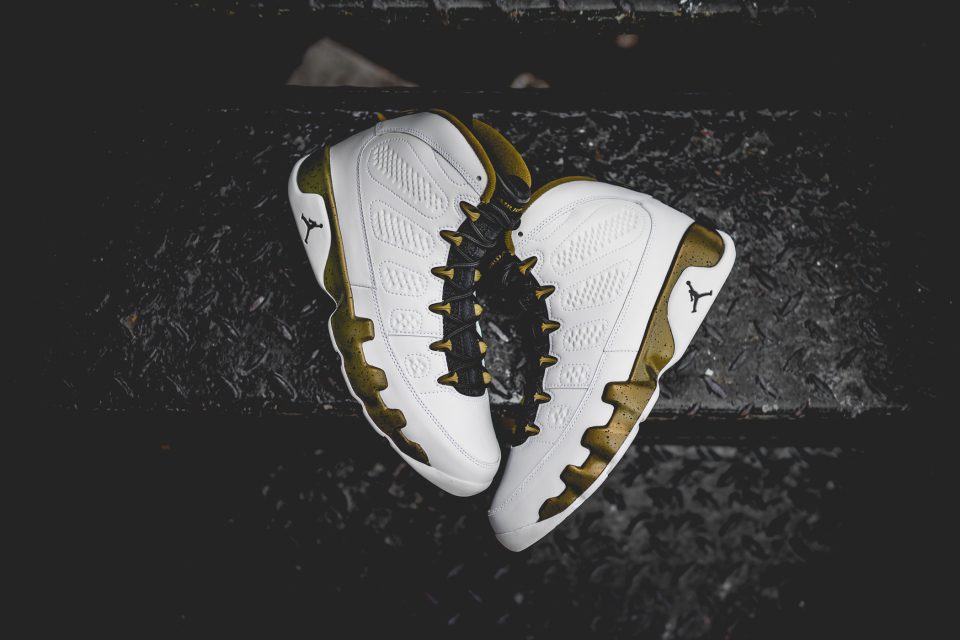 The Air Jordan IX is that one numbered Jordan that was released for the first time during Michael Jordan's first retirement. Like Jay Z, he got bored and came back. So, do I think the Air Jordan 9 Retro is a good silhouette? I'm honestly not sure. It does look kind of odd and VERY different, but it's a numbered Jordan which means that it will fly off of the shelves — particularly in the new Militia Green colorway.
Actually, I do know if  I like the Air Jordan 9…the answer is: some times. It depends so much on the color way. Example: Air Jordan 9 'Columbia' — ugly. Air Jordan 9 Retro 'Cool Grey' — kinda cool. Air Jordan 9 'Olive' — heck yeah! It's the type of silhouette that is very voluminous and manly, so it looks good in non-white colorways and the best in masculine colorways.
With the Air Jordan 9 'Statue', it's the following: The base color is white, which I don't like too much. The detail color "Militia Green", on the other hand, is dope. That lighter hue of olive green with a metallic finish is dope!
So my conclusion is: it's quite cool…but not well-rounded.
Photos courtesy of Packer Shoes