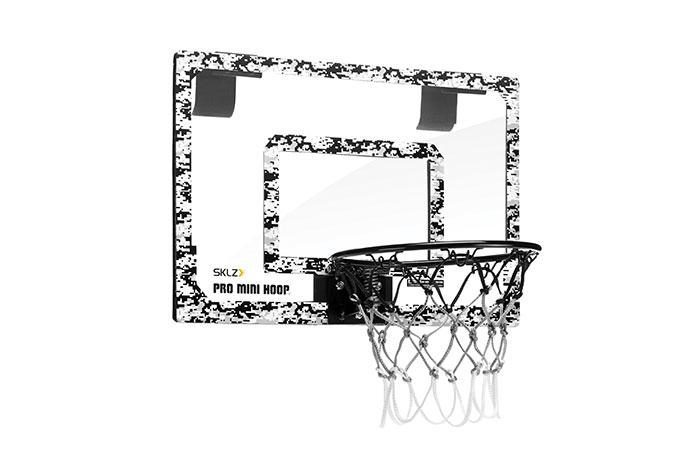 The SKLZ Pro Mini Hoop Rebound is everything that a kid could want in an in-home hoop — springback rim, NBA grade glass, and genuine nylon fabric net, all of the desires of a future hooper. But even in fun, there can be good cause, and the following video is all about showing what the Pro Mini Hoop Rebound does for others when you seek its ownership.
See all about the Rebound, courtesy of our friends at SKLZ.
Featuring a military-inspired digital camouflage design, pro-grade backboard and break-away steel rim, the Pro Mini Hoop™ Rebound ($34.99) is perfect for the bedroom or game room. The shatterproof backboard and padded backing also protect any door or wall it is mounted to, making it a great gift this holiday season.

What is great about this hoop is a portion of proceeds from every Pro Mini Hoop™ Rebound sold will be donated to the Challenged Athletes Foundation's Operation Rebound program.  Operation Rebound supports injured military and first responders through sports and fitness by funding equipment, training and competition expenses.