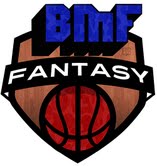 Real-life NBA and fantasy basketball teams have been reeling lately due to rush of injuries to many players, some of whom are top-tier players. Kevin Durant is will be re-evaluated in 7-10 days after injuring his hamstring against Philly on Monday. The number one overall draft pick in fantasy, Anthony Davis is dealing with a bruised hip and is day-to-day. Most recently, Victor Oladipo banged heads with a teammate and is currently experiencing concussion-like symptoms, and is currently seeing a doctor. Meyers Leonard could be looking at a month or more off the court after fully dislocating his shoulder.
In the midst of the myriad of injuries plaguing the league at the moment, there are opportunities that have opened for other players to produce for fantasy teams.
With Kevin Durant out of commission for at least a week, expect increased production from Enes Kanter and Dion Waiters. Waiters is a good, short-term grab in most leagues. He's had two solid games so far, but is mainly good for scoring and and a few treys. Kyle Singler drew the start when KD could not return to action, but his appeal currently remains restricted to deep leagues.
The Orlando Magic only have two games next week and Victor Oladipo owners do not need to scamper for stop-gaps. Should he miss a lot of time, Shabazz Napier is the player to target. Unfortunately, upside picks Aaron Gordon and Mario Hezonja have been unable to capitalize. Keep an eye on them for intermittent bursts of production, but so far their lack of consistency make them risky starts in fantasy.
Wilson Chandler is out for the season and both Joffrey Lauvergne (back) and Jusuf Nurkic (knee) have been sidelined for a while now. Will Barton has been deceivingly ranked high in 9-cat due to his low turnover rate and decent shooting percentages. His minutes have been shaky as of late and he's locked into a timeshare situation with Gary Harris. It's a low-end positional battle to watch. J.J. Hickson has been playing "OK" alongside Kenneth Faried in the starting lineup, but his value is on a tight leash, pending the return over Denver's primary bigs.
This isn't Meyers Leonard's year. He was off to a slow start and his upside has been almost completely quashed by this recent injury. Look to the trio of Ed Davis, Mo Harkless, and the recently healthy Gerald Henderson to partake of the minutes left by Meyer's prolonged absence. The best targets would be Harkless and Hendo as Davis is still mainly used as the backup C, both have potential value in 14-16 team leagues or deeper. Meyers can be dropped in standard leagues. He is a sensible drop for, say, a Dion Waiters from the FA pool.