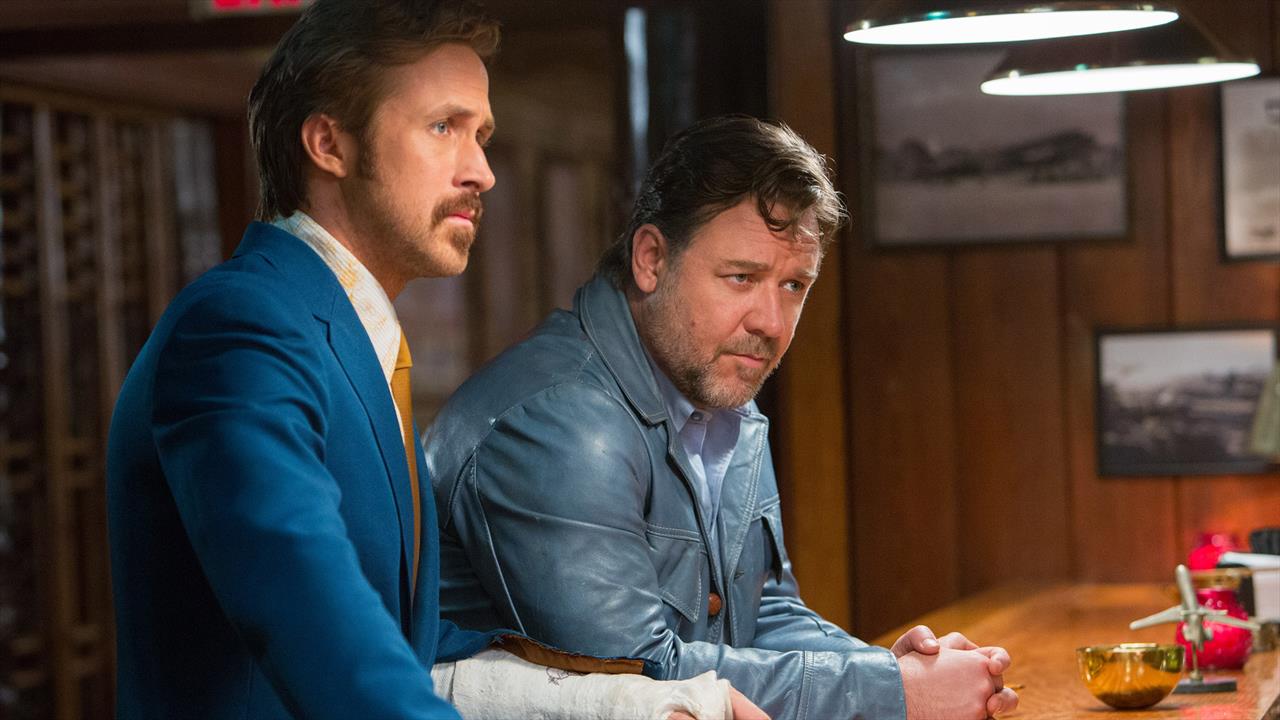 Shane Black, writer and director of Kiss Kiss, Bang Bang, is back with another story about an odd duo tangled up in a crime in The Nice Guys. Sure, the story's been done to death, but usually no one does it better than Shane Black. Ryan Gosling stars as a Private Investigator that's on the case of a supposed suicide of a porn star.
Joining him is a punch-first enforcer played by Russell Crowe. Oh, and Kim Basinger is in it, too, which may give you some L.A. Confidential vibes. Anyways, The Nice Guys looks like another hilarious dark comedy by Shane Black, and it should kick off the summer well.
The Nice Guys is scheduled to hit theaters May 20, 2016.
https://www.youtube.com/watch?v=Vso4KNm7Eaw