What do you know about Saul Williams? It's really hard to put Saul in a box. The poet/rapper/activist/all-around talent has been edutaining fans for more than a decade now. His unrelenting pursuit of truth forces him to pen poetic verses that blends elements of hip-hop, punk, and soul to create what could only be called, "the sound of revolution." If a movement like #BlackLivesMatter was music, then Saul's music would be it.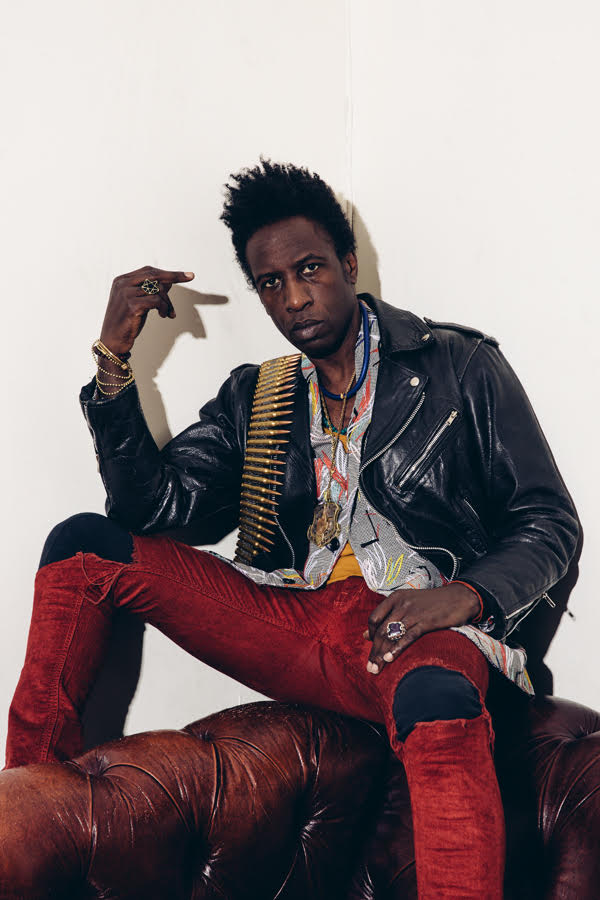 So it's an honor be able to hear his latest set of music before it penetrates the streets. MartyrLoserKing is a 12-track sonic experience. Williams takes on war, police brutality, politics, commercialism, social media, and more hot button topics on his new disc.
The album, produced entirely by Justin Warfield (She Wants Revenge), features some real gems.
"Ashes" is one of those gems. She Wants Revenge provides the perfect soundscape for Saul to ponder about the judicial system, police, and how history views its victims. "It keeps building/The war between the poor and rich keeps building/ Corners where the police posts keeps building/They make a killing/Protect and Serve?/You bullets will not be the last words
For 2 minutes and 52 seconds, Saul dances on the ashes of the judicial system as the crowd cheers on.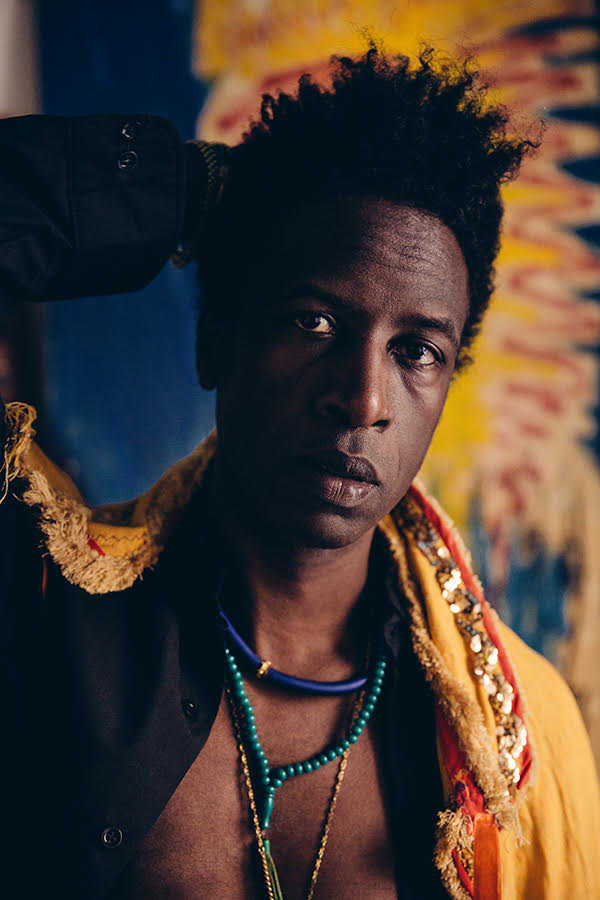 Another stand out track is "The Bear/Coltan as Cotton."
Saul uses this track to continue posing questions to the class. This time, the questions revolve around relationship between religion, big business, and how the two work to control the masses. "Hack into the rebellious gene/hack into doctrine/the history of the relations between banks and slavery/…" The production of the song is what really stands out. The hook and lyrics partnered with the fast-paced guitars frantically attempting to keep up with Saul's words makes me feel like this song could actually find itself on a radio playlist. But the last few minutes of spoken word where he implores the listeners to stop listening and start paying attention to what he feels is an all out attack on freedom of thought wouldn't make it past the F.C.C.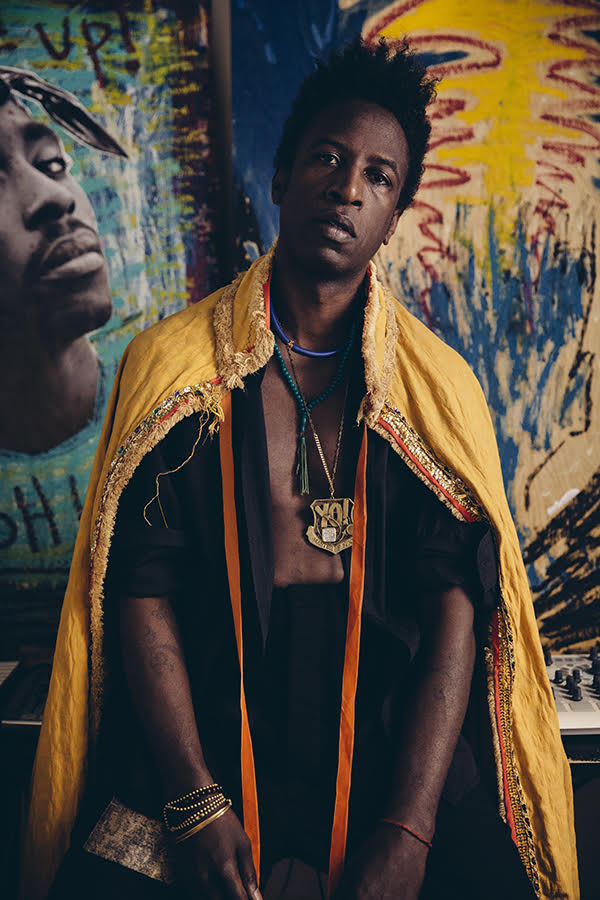 If there was one song that I felt could really sum up the entire album, it would be "Burundi."
"Show my pape's at heavens gate/they asked me for my VISA/lived a life without no hate, so tell me why I need to/question your authority/genocide and poverty/treaties don't negate the fact that you're dealing in stolen property"
Saul scream-sings about factories in China, war among people, and the impending revolt. Coupled with soulful vocals of Emily Kokal, this is a song that you could play at high levels in your car heading down the highway as easy as you would play a Future song.
"The Noise Came From Here," "No Different," "Down For Some Ignorance," and "Think Like The Book Say" are all fantastic songs as well.
In a perfect world, Saul's music would be played on the radio. In a perfect world, he would be a trending topic online with fans waiting with baited breath for any sight of new material from him. In a perfect world, we'd accept him and his views on life and his flair for the dramatic when it comes to music like we do with Kanye West. How we applaud Kanye for his bold stances on the music industry, race and class, while providing us with, at times, thought provoking music that you can either dance to or go to war with. That's how we as music fans should view Saul.
That only exists in a perfect world.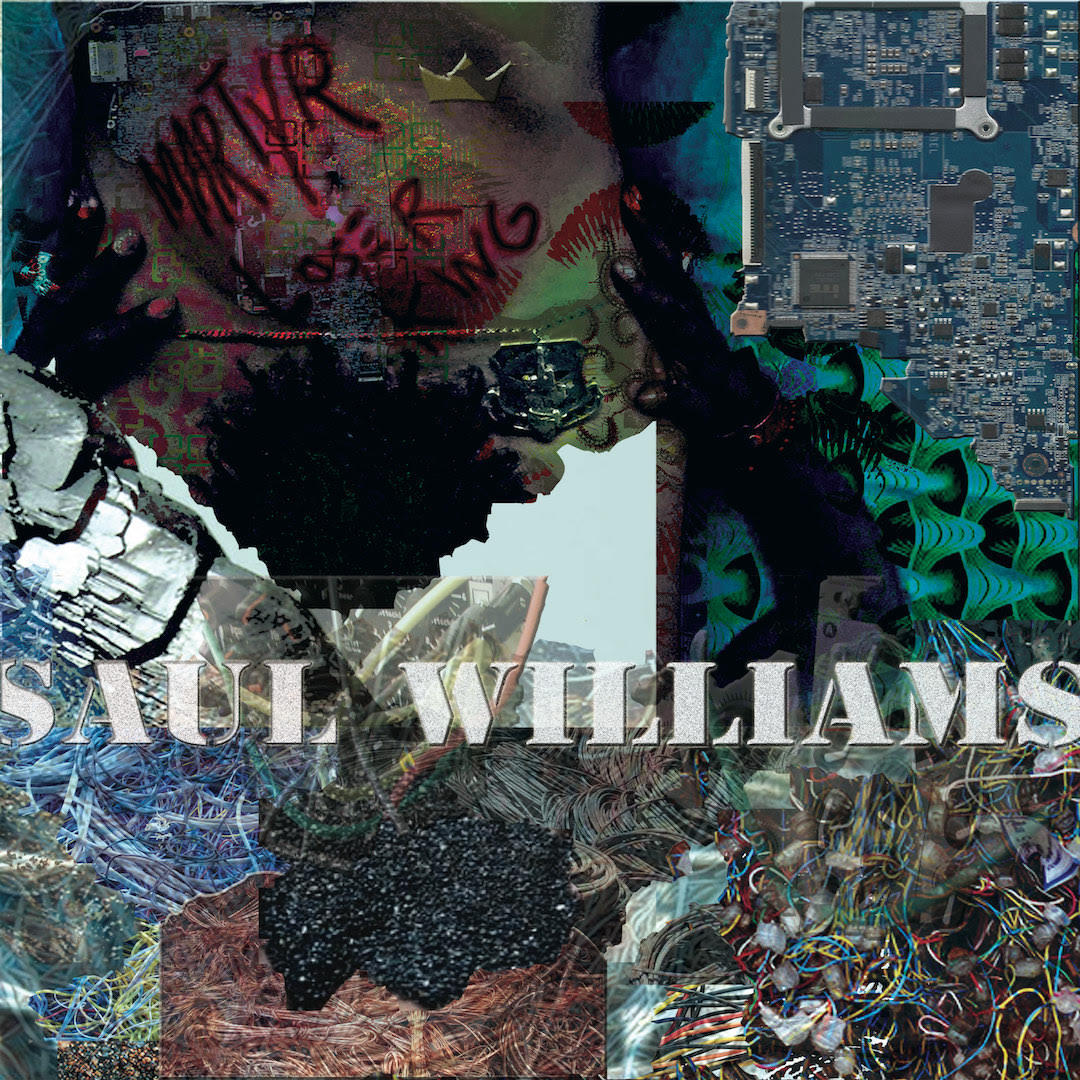 Unlike Ye', Saul's filter has been permanently removed and tossed into an ocean years ago. He actually means what he says, and there won't be a commercial for his new clothing or sneaker collab at the end. His duty isn't to chastise a machine that he secretly longs to be accepted by. His plan is to destroy the machine all together for the good of all.
MartyrLoserKing is the perfect playlist for those like Saul, who have no interest in participating in the party that's going on outside and are more concerned with the war that's not being spoken about.