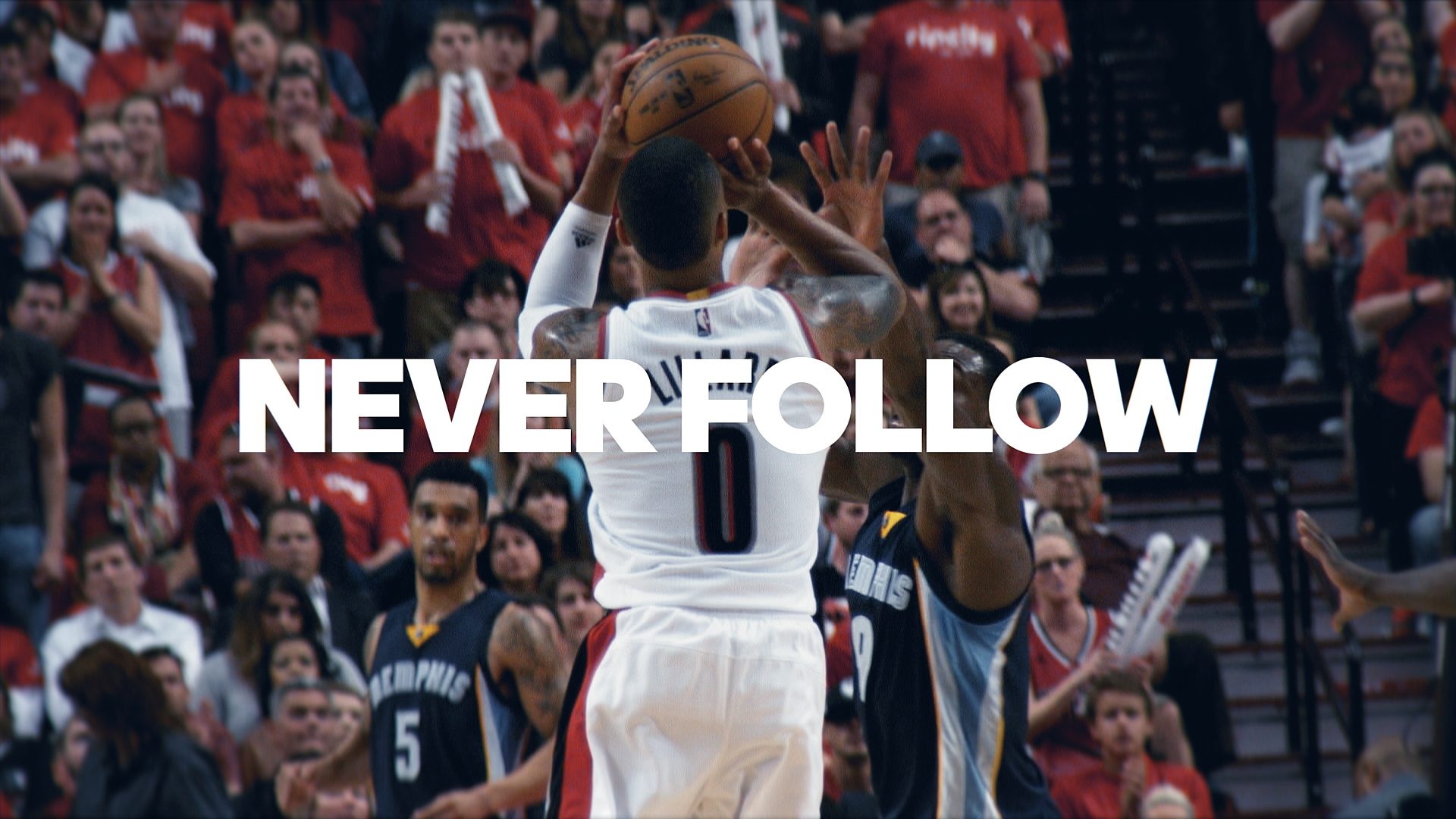 Damian Lillard, ever-underestimated snubbed All-Star guard of the Portland Trail Blazers, is proving ever more that the path to success is always unique for every single person, especially for those taking the road less traveled. Dame Lilly makes the point punctuated with the new adidas commercial, "Creators Never Follow".
See the commercial and its inspiration here, courtesy of our friends at adidas.
https://youtu.be/rdzAVihJHNA
adidas debuts the latest chapter of 'Creators Never Follow,' a commercial starring Portland Trail Blazers superstar Damian Lillard that jumpstarts 2016 by celebrating creators in sport. Creators are athletes who seize every opportunity to redefine their sport. They create and defy norms for their team, for their city and for millions of fans.

Through the lens of basketball and one of the game's most unique talents, the film encapsulates adidas' vision of inspiring athletes to celebrate every moment in sport as an opportunity to create, redefine themselves and ultimately lead, and never follow.

"This message truly shares who I am. I put in work on and off the court and focus on what I can control every day to create my path," Lillard explained. "You've got to be willing to take risks and gamble on yourself. It just comes down to believing in your vision and never letting outside noise worry you."

Combining unmatched athleticism and perimeter playmaking with an obsessive work ethic, Damian is on a mission to build a legacy on the court and prove he should never be doubted. The spot furthers his message of staying true to yourself and the game. Aligned with his #4BarFriday movement, Dame lays down his story of perseverance and what pushes him to succeed. In his own words:

Be a king in ya mind, but do the work of a servant

With a purpose on the mission you get to what you deserving

If it's worth it you'd be on straight and narrow instead of swerving

Ignore the dream killers and doubters cuz they ain't perfect.

Creators Never Follow – Damian Lillard is the latest in a series of recent adidas commercials including 'Creators Never Follow – James Harden,' 'Create Your Own Game' and 'Unfollow' which starred global soccer stars Lionel Messi, Gareth Bale, Thomas Müller and Mesut Özil.

To watch 'Creators Never Follow' with Dame click here, and to join the conversation @adidas on Twitter and Instagram.