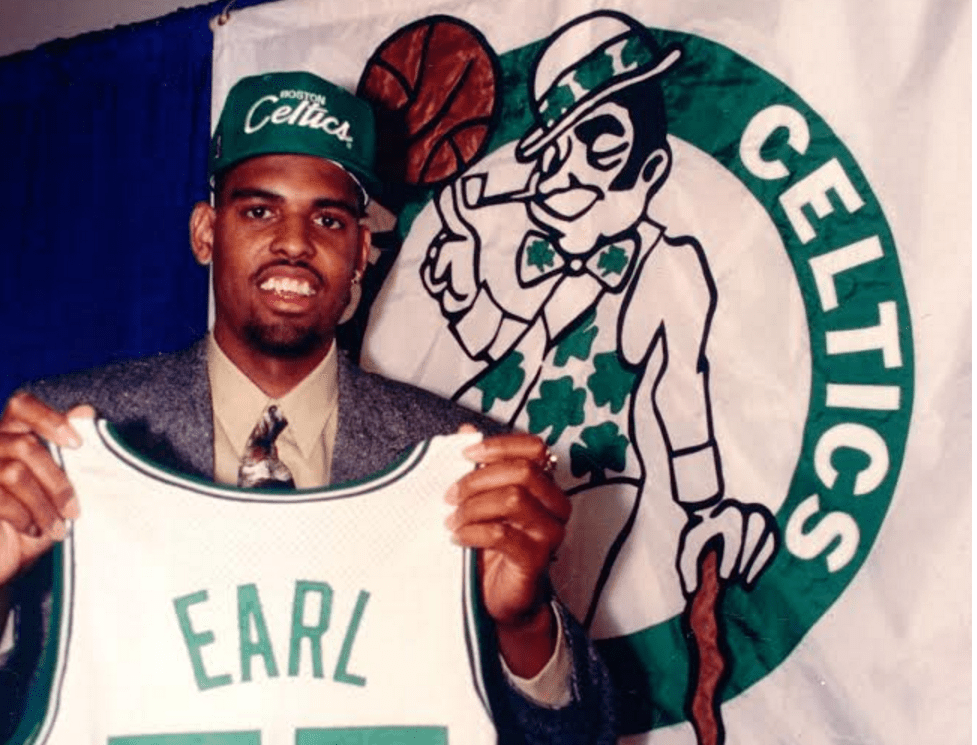 Blessed with a mammoth 6'10 frame, soft hands, and a smooth shooting stroke that DeAndre Jordan would have been so jealous of; when given the green light, former NBA center Acie Earl was down right nasty with the basketball in his hands. Twenty years after mercilessly dropping a then Toronto Raptors record 40 points – and torching Patrick Ewing for 25 more two games later – Earl joined me for an exclusive Q&A session to remind us all that life does not end when the basketball stops bouncing. Now a coach, author, actor, and teacher, the Iowa Hawkeyes legend has shifted his focus onto the younger generation; helping mentor kids as they prepare to walk the windy road to basketball supremacy; the same one Earl skated through as a teen. Somehow, someway, under Acie's tutelage, I have a feeling these kids will be just fine. Even if they never make it to the pros, if there's one thing you'll learn from his interview, it's that baller status isn't measured in terms of points and rebounds; it's based on the impact you have on people's lives. And although he will never reach Springfield, from that perspective, Acie Earl is a first ballot Hall of Famer.
Kee: You're one of the most decorated players to ever suit up for the University of Iowa – 1st all-time in blocked shots, 2nd all in points and 5th in rebounds. Forever engraved on your basketball resume is a Big Ten Defensive Player of the Year Award accompanied by a plethora of All-American selections. Reminiscing on the entirety of your collegiate career, is there a moment in particular that, to this day, still gives you chills whenever you think about it?
Earl: I'd say no. My freshman year, we played North Carolina and beat them at home. I had 6 points, 6 rebounds and 6 blocks that game. North Carolina had 5 or 6 NBA pros on their team – Pete Chilcutt, Hubert Davis, Scott Wilson, Jeff Lebo, Rick Fox, etc. – so it felt good to beat the mighty North Carolina who I grew up watching. My sophomore year, I had 30 points in a win against a UCLA team that featured future NBA players Don MacLean, Tracy Murray and Darrick Martin. In my junior year, we beat Texas, led by B.J. Tyler, in double overtime in NCAA tournament. Then, in my senior year, we defeated Michigan and the "Fab 5" at home, so each year was different.
Kee: Arguably, your greatest game as a Hawkeye was in the second round of the 92' NCAA Tournament – a monstrous 19 point, 12 rebound, eight block outing – against Christian Laettner, Grant Hill and the eventual National Champion Duke Blue Devils. The hatred directed towards Duke, and especially Laettner has been well documented. Entering the game, what were your feelings towards the Blue Devils?
Earl: Neither myself nor the team hated Duke. We thought we were as good as they were, but clearly we were not. We lost to them in the NCAA tournament during both my sophomore and junior seasons, and then during my senior year we lost to them the game before Chris Street (former Iowa power forward) died.
Kee: Seven days after your 23rd birthday, you were selected 19th overall in the 93' NBA Draft to the storied Boston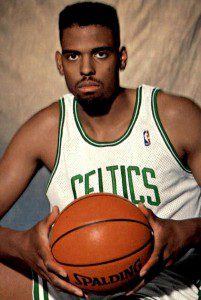 Celtics. Now, you're cashing in six and seven figure checks. Now, you're surrounded by millionaire teammates who have extravagant spending habits to keep up with their luxuriously life styles. Having been thrust into that realm at such a young age, how hard was it to stay level headed and manage your money wisely?
Earl: Of course it was, but I was fortunate to have played for the Celtics whose veterans did not crazily spend money or try to "keep up the Joneses." It kept me very level headed early on in my career to have learned such valuable life lessons from the legends of the Celtics family.
Kee: Describe the NBA locker room. I read a story once where a former player characterized it as "the most flamboyant atmosphere he's ever been in" where players are consistently flashing their recently purchased items and battling for alpha male status. Would you agree with this assessment?
Earl: Of course it was crazy at times. It was a lot of fun, but often harsh. There's nothing quite like it. But any locker room in sports is the same way; even in high school, college, overseas and in leagues like the CBA (Continental Basketball Association) and the NBDL (National Basketball Developmental League).
Kee: In the summer of 95', you were shipped off to Toronto where, statistically, you posted the best numbers of your NBA career. Towards the end of that season, you had an unbelievable four game stretch – posting 29.8 points, 9.8 rebounds and 1.5 blocks – including a 40 point, 12 rebound outing against the Celtics team that, coincidentally (or not), had traded you only months before. Talk about that four game period, and in particular, the 40 point performance.
Earl: I'll never forget that year. All season long, I worked out, trained each day and practiced my shot to help prepare myself for my one chance. I would also play the guards and forwards in games of one-on-one every day. At the end of the season, players got hurt, so when my opportunity came and I was thrust in, I was ready.
Kee: In Boston, you had the luxury of teaming up with Hall of Famers Robert Parish and Dominique Wilkins. In 96', you played briefly with the Milwaukee Bucks; a team that featured rising stars Glenn Robinson and Vin Baker, as well as a 21 year old rookie named Ray Allen. Other than work ethic, what characteristics did these guys possess that made them great? And how much of it do you believe is God given?
Earl: Robert Parish was smart and very detail oriented. Dominique was athletic, but he was coming off of Achilles surgery, so his style of play changed into more of a floor game. Vin and Glenn were so fun to watch because they were both young and athletic. When Ray was a rookie, I was really impressed by his work ethic and the number of hours he put in before and after practice. I just knew he was going to be great.
Kee: Undoubtedly, basketball has taken you around the world and back. After the NBA, you played an additional eight seasons overseas in 13 different countries. You even wrote a book to help guide players through their international voyage. Looking back on your decision to take your career across the globe, did you have any trepidation about playing overseas?
Earl: At first, I was afraid to play in Greece and in Turkey because of the economy, but as I continued playing overseas, I was able to get better understanding of the international markets, which minimized my fears.  Because of this, I was comfortable playing wherever an opportunity presented itself. Over the years, I was able to build my reputation and got an opportunity to play in Eastern Europe, which is a very hard league to play in.
Kee: After playing professionally for 12 seasons, you were almost immediately hired as the head coach of the American Basketball Association's (ABA) Tijuana Dragons in October 2004. Unbeknownst to most people, life in these semi-professional leagues can be quite difficult. Team's are often poorly funded and mismanaged. Fan attendance is habitually low. What was the semi-pro experience like for you?
Earl: At first I really wanted to coach either at the collegiate level or professionally, so to start off, I was going to coach anywhere. I ended up coaching twice in the ABA, the CBA and in the WBA (World Basketball Association), but after a while, I realized that it was not worth it, so I began coaching local high school basketball and started my Venom Sports Boys & Girls AAU/travel teams.
Kee: Sadly, for so many professional athletes, life stops once their careers end. But for you, it's been quite the opposite. Since retiring, you've become a real estate agent, a teacher, a youth coach and to a certain degree, an actor – as the character 'Fasthorse' in the independent sci-fi movie "Moon Zero 3." Talk about some of your outside business ventures.
Earl: I just always knew that my journey in professional basketball would not span over the course of my entire life, but for a short window of time, so I started building and preparing for life after basketball. If someone recommended that I do something then I tried it to see where it would take me. My biggest fear in life is being broke, so I work hard every day to make sure that I am not broke. My belief is that a dollar, dime or even a penny is money I did not have yesterday.
Kee: In 10 years, someone will open up a pack of vintage basketball cards and pull your old rookie card dating back to your Celtic days. What would you want that person to know about Acie Earl the player, and most importantly, Acie Earl the person?
Earl: As a player, I did whatever it took to win. Back then, we just played. We didn't pay attention to records. We blocked, scored, stole, assisted and rebounded; anything to win the game. As a person, I am not defined by my basketball career. I've written three books – Basketball's Main Ingredients Part 2, How to Play Overseas: 31 Rules Every Player Must Know and A Star is Born: The Archie Early Story – all before the age of 46, which can be found on Amazon and the internet today. I also want to be remembered as someone who was willing to do more and willing to expand my legacy off the court into coaching, real estate, teaching and training.