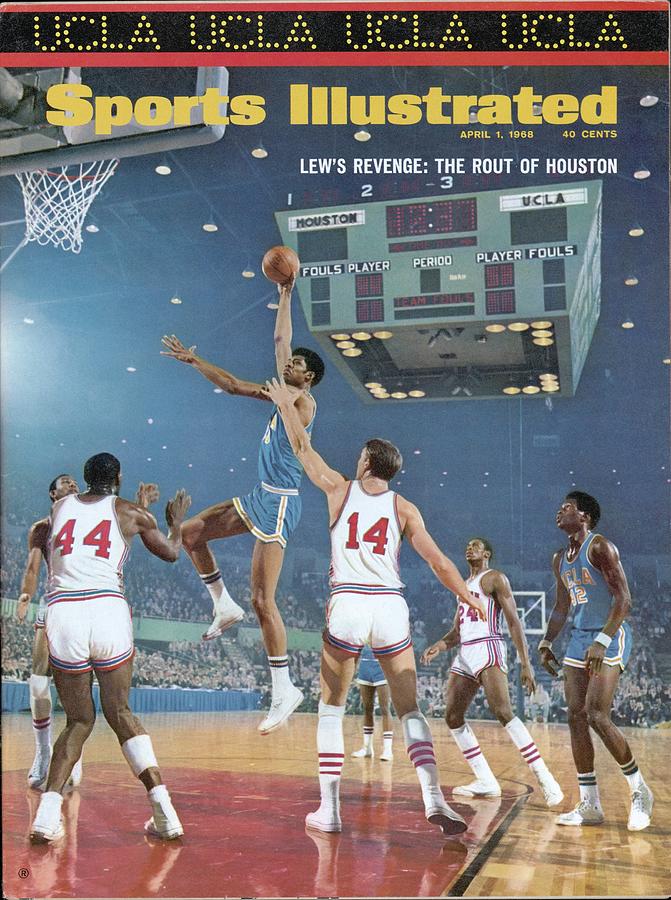 This year March Madness is coming to Las Vegas for the first time. T-Mobile Arena becomes the 45th new host stadium for the NCAA tournament. The event starts on March 14 and ends on April 3, 2023. All the best current players will be in action, and it promises to be an exciting time.
Top teams are performing well as usual. The odds favor North Carolina and Kentucky to lift the championship in 2023. Following are Gonzaga, Houston, UCLA, and Arkansas. If you don't see your favorite team's name here, no need to worry. The tournament is still wide open.
Additionally, there have already been amazing performances by individuals, and some are literally carrying their respective teams. It makes the March Madness betting odds even more interesting because any of the current top NCAA players can turn the game around.
Current top 10 NCAA players
Yuri Collins from Saint Louis is at the top with an APG of 10.6.
Markquis Nowell from Kansas St has an APG of 8.5.
Tyler Kolek of Marquette is at third, although the team would have liked more wins. Tyler has been phenomenal with an APG of 7.6.
Jalen Pickett from Penn St has an APG of 7.3. However, the team is underperforming.
Sahvir Wheeler from Kentucky is in brilliant form and has an APG of 6.8.
Ta'lon Cooper of Minnesota has an APG of 6.6.
Themus Fulks of Louisiana has an APG of 6.5.
Dajuan Harris of Kansas levels with the Fulks right now with an APG of 6.5.
A.J. Hoggard from Michigan St is just below with an APG of 6.4.
Jalen Moore of Oakland is in the tenth spot, with an APG of 6.1.
Speaking of the best NCAA players, surely some great players in the current lot will do wonders in the future.
However, let's not forget the legends of the game, who have made their name with determination, incredible performances, and commitment. They not only did well for the colleges but became big names in the NBA. We have tried to cover the best college basketball players of all time.
Best college basketball players of all time
Lew Alcindor (1967-1969)
The list cannot start without mentioning Alcindor. As a fan, you must know Lew Alcindor is Kareem Abdul-Jabbar. He changed his name after joining the NBA. Before contributing to the success of the Lakers, Lew was the backbone of UCLA.
He made UCLA a top NCAA team and helped them win three championships along with a 47-match winning streak. To add to Lew's accolades, he won player of the year in all three seasons. He averaged 26.4 points and 15.5 rebounds per game, indeed a real champion.
Pete Maravich (1968-1970)
Pete, also known as the Pistol, was truly a legend of college football. In his tenure, he averaged 44.2 points per game and was known for his accurate passes. He also won the National Player of the year twice, including an All-American thrice, and clinched the scoring championship thrice.
Pete was a staple for LSU, and it's also worth mentioning that there weren't three-point lines at that time. Otherwise, he would have scored more. Although he started playing in the senior season, he could still set scoring records.
Bill Russell (1953-1956)
Bill is another legendary name who achieved greatness in the NBA after conquering the world of college basketball. He represented San Francisco and dominated the league, given his tall and strong physical structure.
He was quick and had a great jump, which allowed him to score tremendously and win two national championships. Bill averaged 20.7 points per game and was also named college player of the year two times.
Bill Walton (1971-1974)
UCLA has been a place of legends. It has produced several big names in basketball, and Bill Walton is one. He was arguably one of the best passing centers in NCAA history. UCLA won two consecutive championships under the leadership of Bill, and he also led the team to 88 wins.
Also, in the final of 1973, Bill hit 21 out of 22 shots and scored 44 points. He averaged 20 points and 15.7 rebounds per game along with winning the National Player of the year thrice.
Oscar Robertson (1957-1960)
Living up to his name, Oscar was a formidable force to reckon with. He played for Cincinnati and averaged 34 points, 7 assists, and 15 rebounds in his collegiate career.
Adding to his accolades, the Big O won College player of the year, NCAA scoring champion, and All-American, all three times. Not many could achieve what he did in his short tenure with the NCAA. Oscar also ranks in the top 10 players who scored the most in a match with 56 points.
Wilt Chamberlain (1956-1958)
Playing for Kansas, Wilt created records as a rookie that no one could imagine. In his first game, Wilt scored 52 points. He had an enormous structure and a complementing athleticism, making him a solid defender.
The opposing team would hold the ball rather than take him on because Wilt was unbelievably good at blocking. He averaged over 29 points and 18.3 rebounds per game. Wilt won NCAA's most outstanding player award and was an All-American twice.
Jerry West (1957-1960)
Jerry was as good in the NCAA as he was in the NBA. He played for West Virginia and averaged 25 points and 13 rebounds per game while playing in the NCAA. West could not win the national title but had a close chance in the 1959 final game against Berkeley, where he scored 28 points. He was probably one of the underrated players with promise to achieve greater things in collegiate basketball.
Elvin Hayes (1966-1968)
He was the first African American to represent the University of Houston. Elvin, known as the Big E, dominated in NCAA and was a two-time All-American. He averaged 31 points and 17 rebounds per game.
Because of his incredible performances, he was voted player of the year by several publications. Elvin's most historical match was against UCLA, where Houston defeated Lew Alcindor and his team.
Christian Laettner (1988-1992)
Laettner was very skillful and had all the attributes of a great basketball player. For a long period, he was a poster boy of the Duke as he averaged 16 points per game. Laettner has a record for playing the most number of NCAA matches and scoring the most career points. A true NCAA legend.