It's been over 20 years since a center took home the NBA Most Valuable Player award, with Shaquille O'Neal being the last to do so when he took home the award during the 1999-200 campaign two decades ago. The last time a center finished in top three in voting was a decade ago in 2010-11 when Dwight Howard finished second to Derrick Rose. In a league that used to be dominated by its centers (Bill Russell, Wilt Chamberlain, Kareem Abdul-Jabbar), the shift has changed to more explosive guards and forwards. However, this might be the year that the narrative changes and a center can win the MVP award.
There are plenty of players that deserve to be in the MVP conversation, but it takes a lot more than just putting up numbers. Not only do they need to put up good stats, they also need to be the best player on a successful team. Take Bradley Beal for example. Beal leads the league in scoring and is one of the top players the NBA can offer. However, the Washington Wizards are in last place in the Eastern Conference, so Beal won't be in the conversation.
Here is who's leading the pack for the MVP award through the first quarter f the NBA season: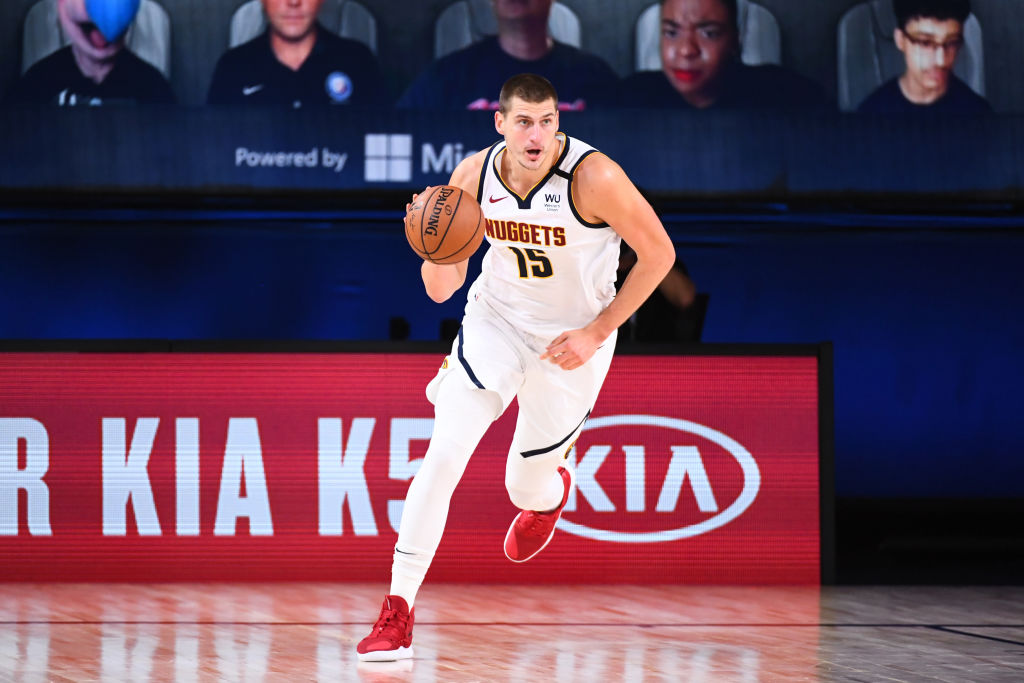 1. Nikola Jokić, Center, Denver Nuggets
Jokić has been an absolute monster all season. At one point he was averaging a triple-double, which is incredible for anyone, especially as a center, no less. Now, his numbers look like this: 26.8 points per game, 11.8 rebounds per game, and 8.6 assists per game. Jokić has scored over 30 points in six games this season, including dropping a career-high 47 points against the Utah Jazz Sunday night. There have been four games this season where Jokić was held under 20 points, but in those games he had the following numbers of assists: 18, 11, 12, and 12. If teams stop him in one facet of the game, Jokić will simply burn them in a different way. Oh, almost forgot… the big man is also shooting 38.4 percent from deep. Jokić is definitely an anomaly in many ways. His play, however, earns him the top spot in the MVP ladder.
2. Joel Embiid, Center, Philadelphia 76ers
It's very astonishing and refreshing to see another center on this list, especially with both top two spots being held by them. Embiid definitely earned this ranking, as he is fourth in the league in scoring, averaging 28.3 points per game, and sits in the top ten in rebounds, pulling down 11.1 boards per contest. And, just like his fellow center, Embiid is shooting well from three, as he's currently hitting the three-ball at a 40.4 percent clip. Numbers aside, Embiid's play has put the 76ers at the top of the Eastern Conference which was supposed to be dominated by the Brooklyn Nets and the Milwaulkee Bucks. Make no mistake, if Embiid and the 76ers stay at the top, he's got my vote.
3. LeBron James, Small Forward, Los Angeles Lakers
LeBron has won the MVP award four times already, but for arguments sake, he should have more than four MVP trophies in his trophy case. This season may provide him an opportunity to add another. Year after year, father time seems to keep forgetting about LeBron James. In Year 18, the King remains the best player on the planet. LeBron's load management days seem to be behind him, as he's played every game for the Lakers this season. The most dangerous thing about LeBron's game: he's becoming a legitimate threat from deep, shooting a career-high 41.3 percent from three. That's in addition to his averages of 25 points, 7.7 rebounds, and 7.5 assists per game.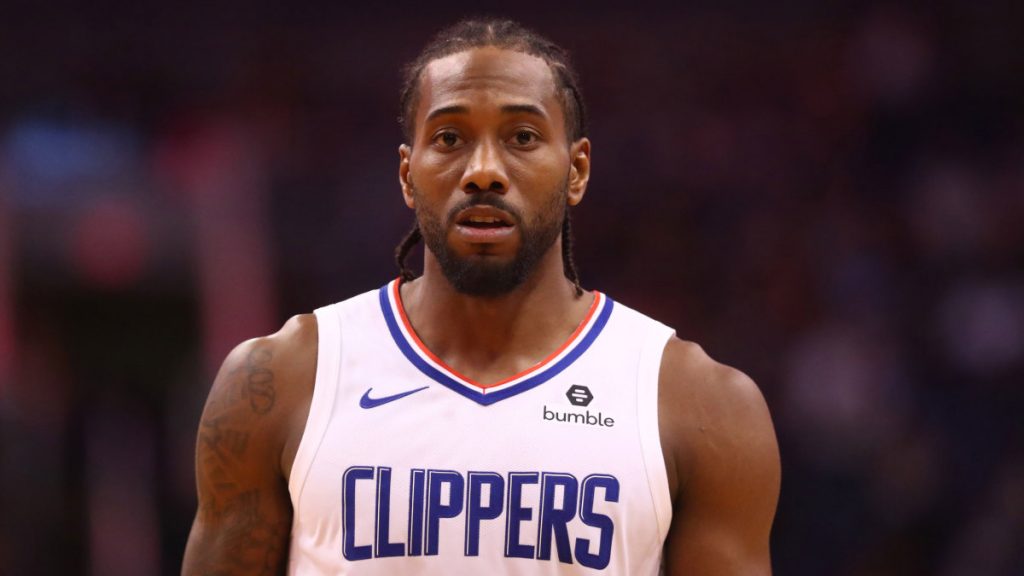 Dark Horse: Kawhi Leonard, Small Forward, Los Angeles Clippers
The Clippers sit at the top spot in the west thanks in part to Leonard. Slashing over a 50/40/90 line offensively, Leonard has also been a problem on the defensive side for opposing offenses, being top five in the NBA in steals with 1.8 per game. If the Clippers keep the wins coming and Leonard continues to dominate, there should be serious discussions of him in the top three for MVP voting.
Past Months: