Besides the obvious points like "it's fast paced", "fun to watch", and "enjoyable", the NBA has become so much more.
Since the Finals have started we've had many storylines and intriguing questions. But for the most part I think it's the people that answer and ask those questions that help and fortify the league's astounding social media engagement.
Media members in basketball are accelerating the growth of the NBA through unique takes, stories, videos, and podcasts, even when the games aren't entertaining. It's what's separating the NBA from all other leagues.
Take C.J. McCollum, the league's most improved player, and an aspiring journalist. His season may be over, but he's not taking breaks. He's continuing his growth on the other side, at the finals giving his takes through the NBA's social media accounts and on ESPN (SportsCenter and more). Interviewing players and media members, some of whom he just played against a couple weeks ago.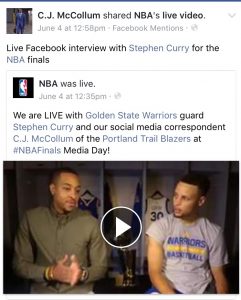 An interesting dynamic, having current players interviewing other current players, a collaboration that almost no other league promotes or even has.
How about a media member raising $1,000 from fans to go to the finals? It happened this season. A frequent guest on ESPN's Truehoop podcast, Big Wos, had his partners on the podcast start a GoFundMe campaign to send him to the finals. Asking for $1,000, I don't think anyone would've anticipated raising that in a week, let alone the two days they got it in.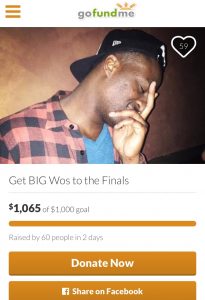 It's apparent that the league is growing and in rapid fashion, but it's not just because of the Stephen Curry's and 73-win seasons (don't get me wrong, it's amazing too). But it's also the incredible sum of basketball content, and the degree at which it varies which makes it entertaining.
Even in the offseason, while nothing should be going on, something always is. You've got SiriusXM getting fan's takes and debating on air, NBA Inside Stuff taking you through fun features and inclusive stories, and an array of basketball websites with a different concept, idea, methodology, which makes almost all of them worth reading.
So while it's 2–0 to the Warriors and most are thinking this series is over, the NBA and it's media circles will have us covered for our entertainment. #NBAMediaIsTheRealMVP