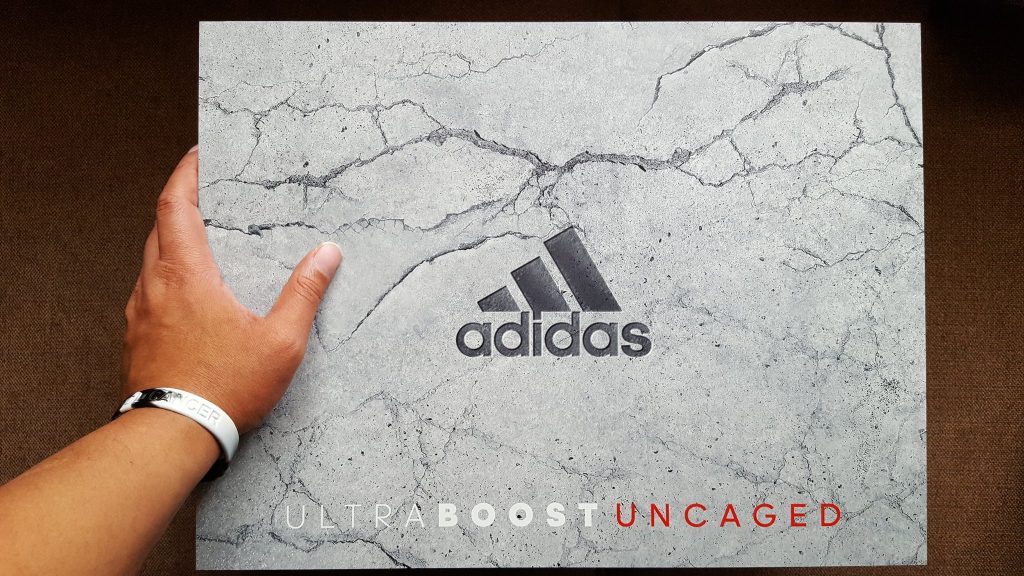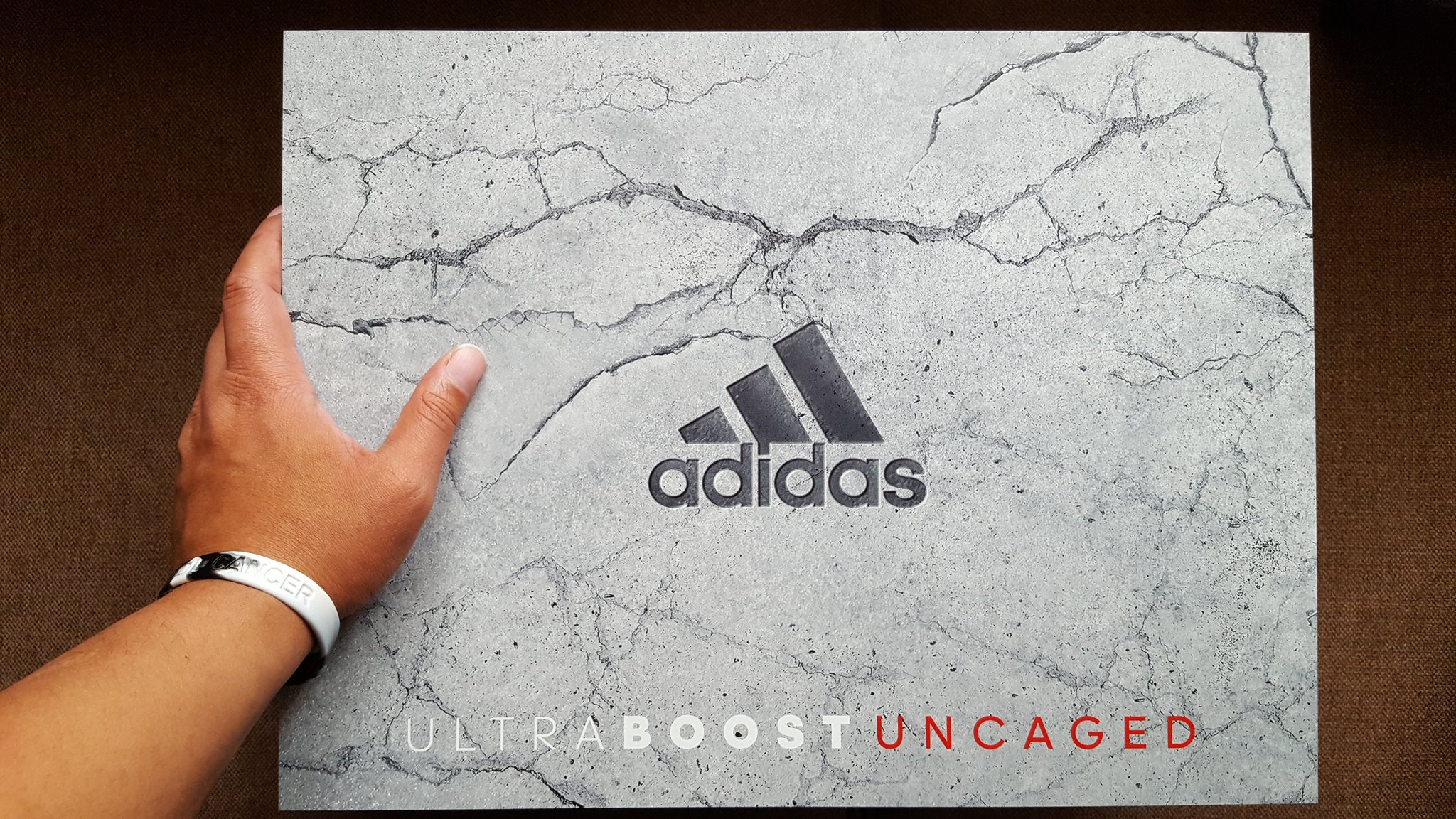 My experience working with the adidas UltraBoost has been well-documented. It's a fantastic model of footwear and an excellent style accessory in all honesty. Beyond being attached to Kanye West, its place in the running world has given a performance distinction that is unlike any other shoe that's come before it.
So, of course, adidas decided to zag a bit.
Remember that TPU cage in the form of the brand's three stripes? That's gone, and thus is the adidas UltraBOOST Uncaged, renamed to emphasize its new form.
First, thanks to my partners and colleagues at adidas for this promo version of the Uncaged (you know who you are; and that cage box is clever). Secondly, it has such a unique lifestyle stance, it fits on the road as a runner and on the street as a fashion point.
There's a lot that went into the Uncaged, so I'm soon letting adidas take the reigns on the breakdown, but give the shoe a look below with more of my unboxing images.
(Oh, and if you get a pair of the Uncaged, look inside and sneak a peek at what color you see under the Primeknit top layer.)
adidas embraces the future of running with the introduction of UltraBOOST Uncaged, a shoe inspired by fans and perfected by the innovation experts of adidas Running. Featuring a new adidas Primeknit upper, an internal support system and unique tiered lacing system, UltraBOOST Uncaged is engineered for maximum performance.
Originally created as an evolution of the greatest running shoe ever, UltraBOOST Uncaged continues the performance legacy of its predecessor with each element designed to collectively deliver an unparalleled running experience. To transform the Uncaged look into a performance vehicle, adidas adapted an internal midfoot skeleton using technology developed for the world's top track athletes, delivering highly technical support and comfort with a rebellious look. A re-engineered adidas Primeknit upper provides flexible breathability and natural movement through each stride to complement an adaptive knit collar. A new multi-tiered lacing system allows runners to personalize style and fit, while specially-designed flat laces offer enhanced comfort and stability.
Alongside its new innovations, UltraBOOST Uncaged also maintains its signature UltraBOOST features. A supportive heel counter showcases the iconic embossed UltraBOOST name and keeps the foot locked in place for additional stability; a full length BOOST midsole provides industry leading Energy Return and a Stretchweb Continental Rubber™ outsole flexes naturally for superior traction with every step.
UltraBOOST Uncaged represents the commitment adidas has to its fans and athletes. After global trendsetters first modified UltraBOOST by cutting off its cage, adidas embraced the movement and invited partners to create their own stylized versions of the shoe. Following this collaborative approach and in line with its dedication to delivering only the best for the athlete, adidas created its latest running innovation – a sleek new silhouette with the performance benefits that separate UltraBOOST from every other running shoe.
"UltraBOOST Uncaged combines the performance and innovation standard of UltraBOOST with the unique flair of our passionately creative fan base," says Ben Herath, Vice President of Design for adidas Running. "adidas is committed to making athletes better through innovation and UltraBOOST Uncaged is another prime example of that pledge being met with the input of runners from around the world."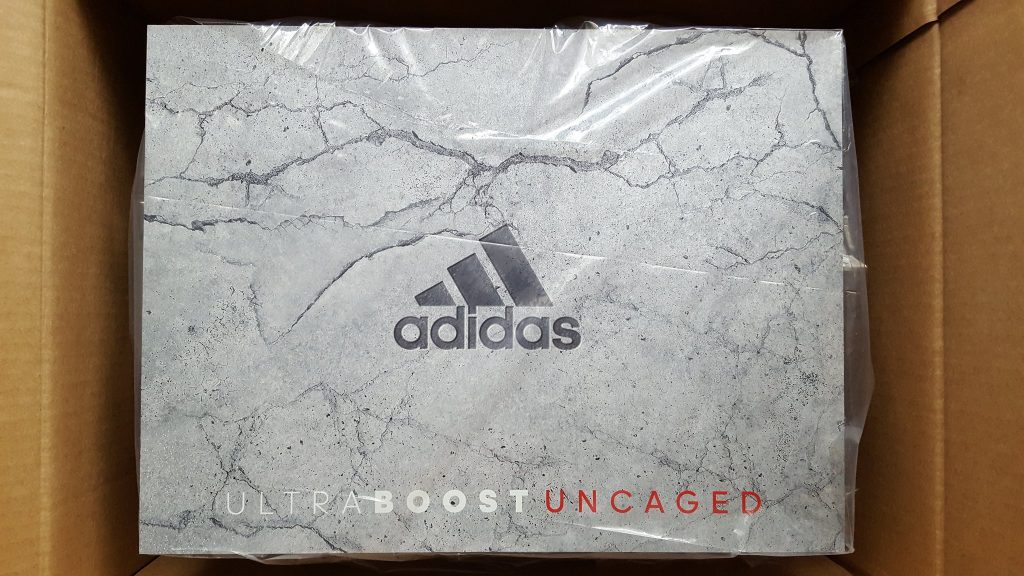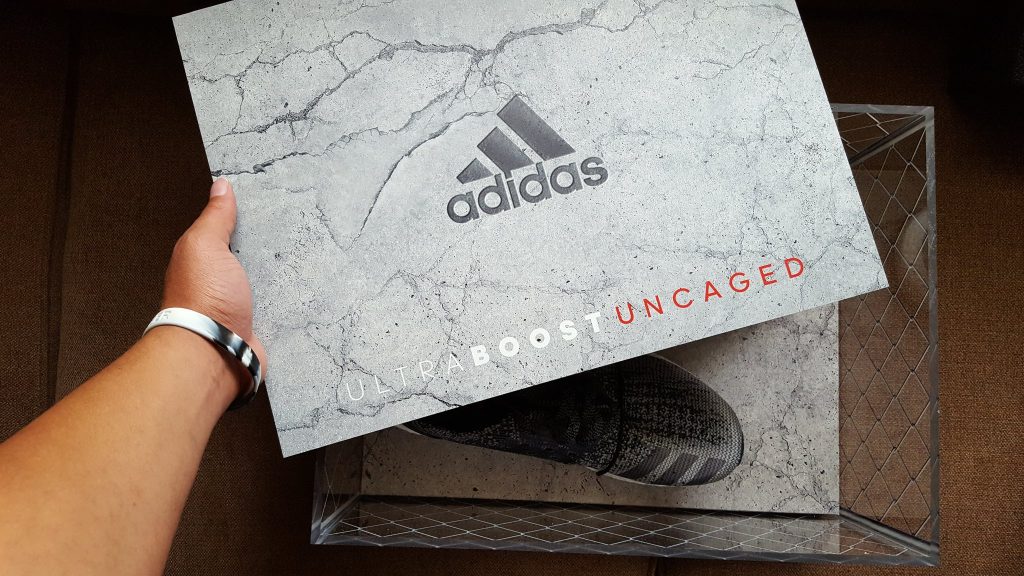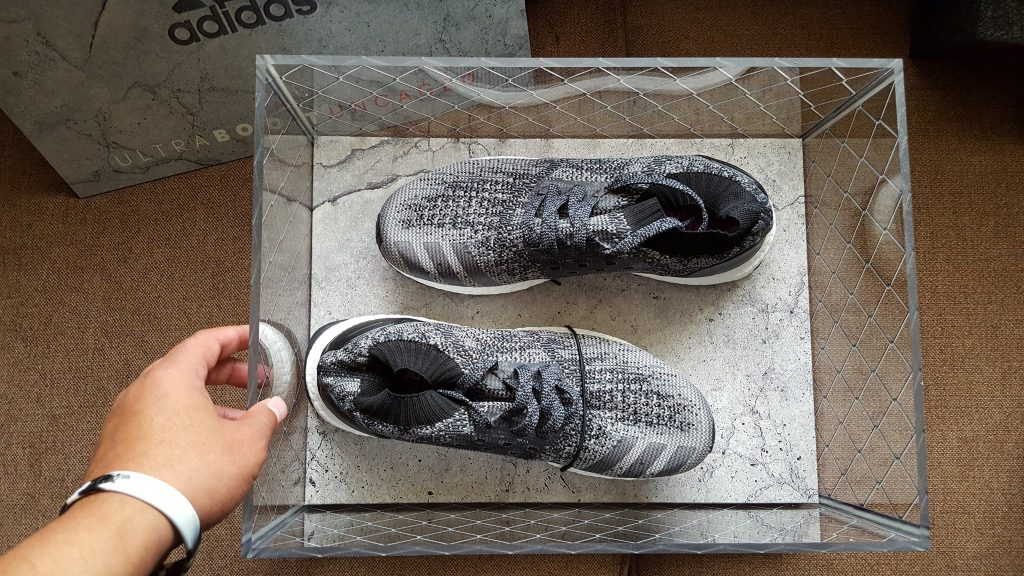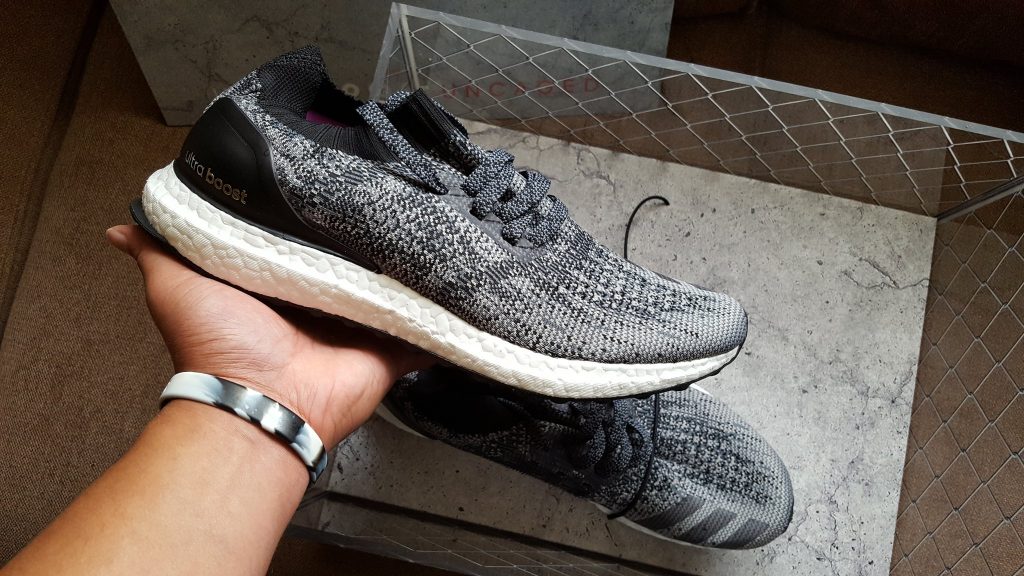 Unboxing images by Sandy Dover.