I was surprised. I didn't expect see 2 Chainz sitting at a Golden State Warriors NBA Finals game premiering a new shoe with adidas. I didn't even know he was a partner with adidas, but lo and behold he was there, and wearing a very unusual shoe. Little did I know that I'd be receiving the same thing as the artist formerly known as Tity Boi.
The adidas AlphaBOUNCE is what it's called. A new direction for adidas Running in their technology, taking matters into their hands when it comes to fusing synthetic materials and foam into footwear.
I'm giving you a look at as it appears in my hand. It reminds of a zebra, and it's a very sleek silhouette. It's light. I'll stop short of divulging any other opinions, and let adidas take it from here with the breakdown and multimedia, but look out for the AlphaBOUNCE by adidas.
(Just an aside, my version, the adidas AlphaBOUNCE Promo, is a special edition and not readily available to the public. Sorry. And stay on the lookout for more exclusive coverage of the AlphaBOUNCE here at The BMF. And a special thanks to my partners and colleagues at adidas.)
Here's the official adidas breakdown of the AlphaBOUNCE:
adidas introduces AlphaBOUNCE, an innovative new running shoe that offers an adaptive fit and feel for runners and versatile athletes. The combination of BOUNCE cushioning in the midsole with a seamless upper enables athletes to stay focused on their run with fewer distractions and restrictions.

"AlphaBOUNCE was created from the notion that in order for athletes to perform at their highest potential, they need to be 'in the zone' – defined as a state of determination, clarity, or disconnect – which allows athletes to play more freely," said Andy Barr, Category Director for adidas Global Running. "adidas aims to remove distractions and help athletes achieve that state more quickly with the seamless experience of AlphaBOUNCE."

AlphaBOUNCE was developed using a motion capture technology called Aramis, which measures mechanics of the foot during movement. Based on motion capture insights during a runner's stride, the defining features of AlphaBOUNCE were designed to offer support or expansion where the athlete needs it most, coupled with minimal materials and stitching to offer fewer distractions while running. For a more in depth look at the Aramis process check out this video:

https://youtu.be/t8ZnXk5YUvg

FORGEDMESH

AlphaBOUNCE features a first of its kind FORGEDMESH upper, which is comprised of one layer of material with no seams, allowing the foot to move in its truest form. The FORGEDMESH is molded in a ribbed pattern in specific areas to allow for more support or expansion.

"FORGEDMESH was built upon a completely functional insight," said George Robusti, Senior Design Director for adidas Global Running. "Using motion capture technology, we identified parts of the foot that expand during a runner's stride. With only one piece of material, FORGEDMESH offers support in these areas, which results in a more dynamic experience during activity."

BOUNCE

The BOUNCE midsole is comprised of EVA foam that has been engineered to feel soft and comfortable at step in and provides a responsive, elastic experience when running. The AlphaBOUNCE midsole is designed to flow seamlessly with the FORGEDMESH upper.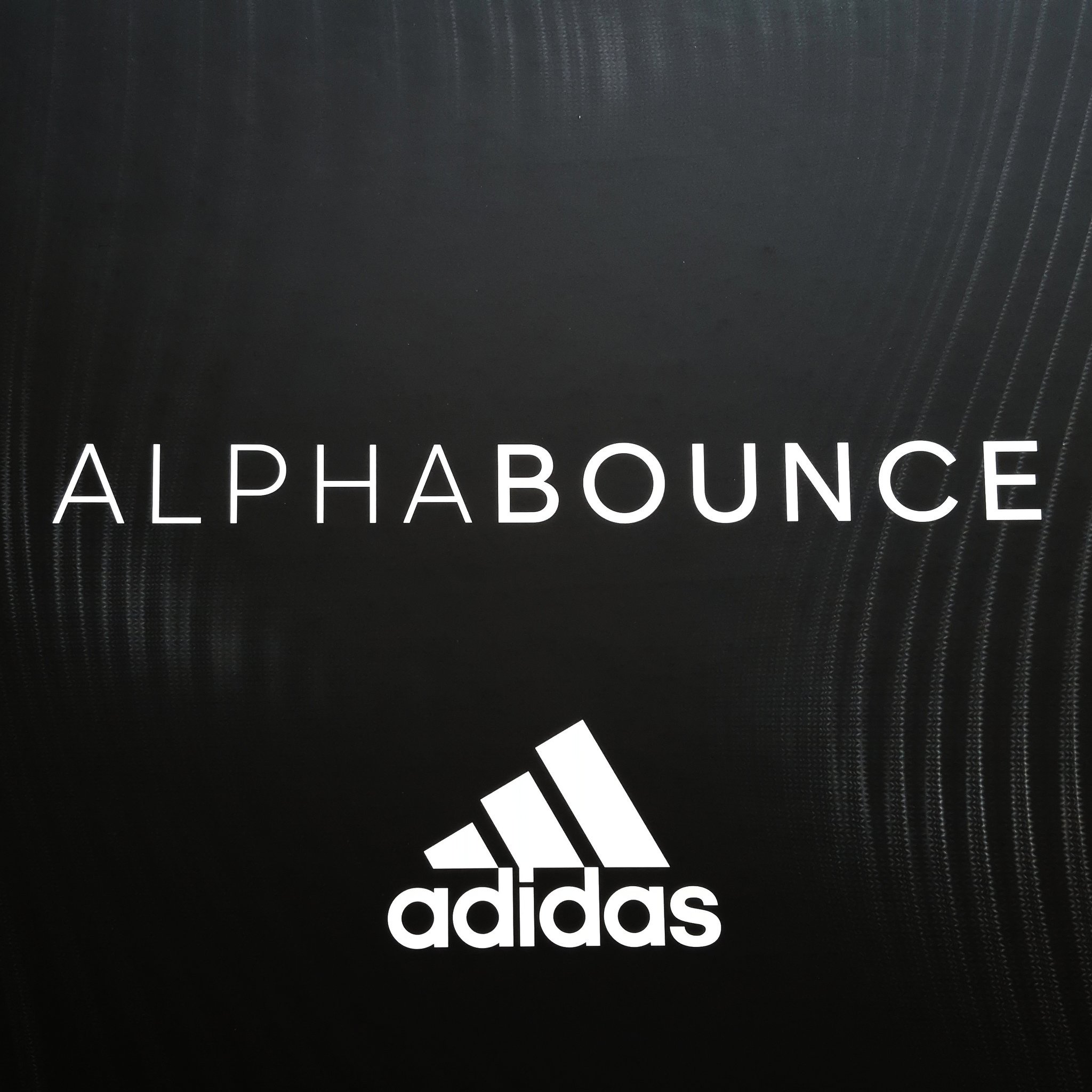 Images by Sandy Dover