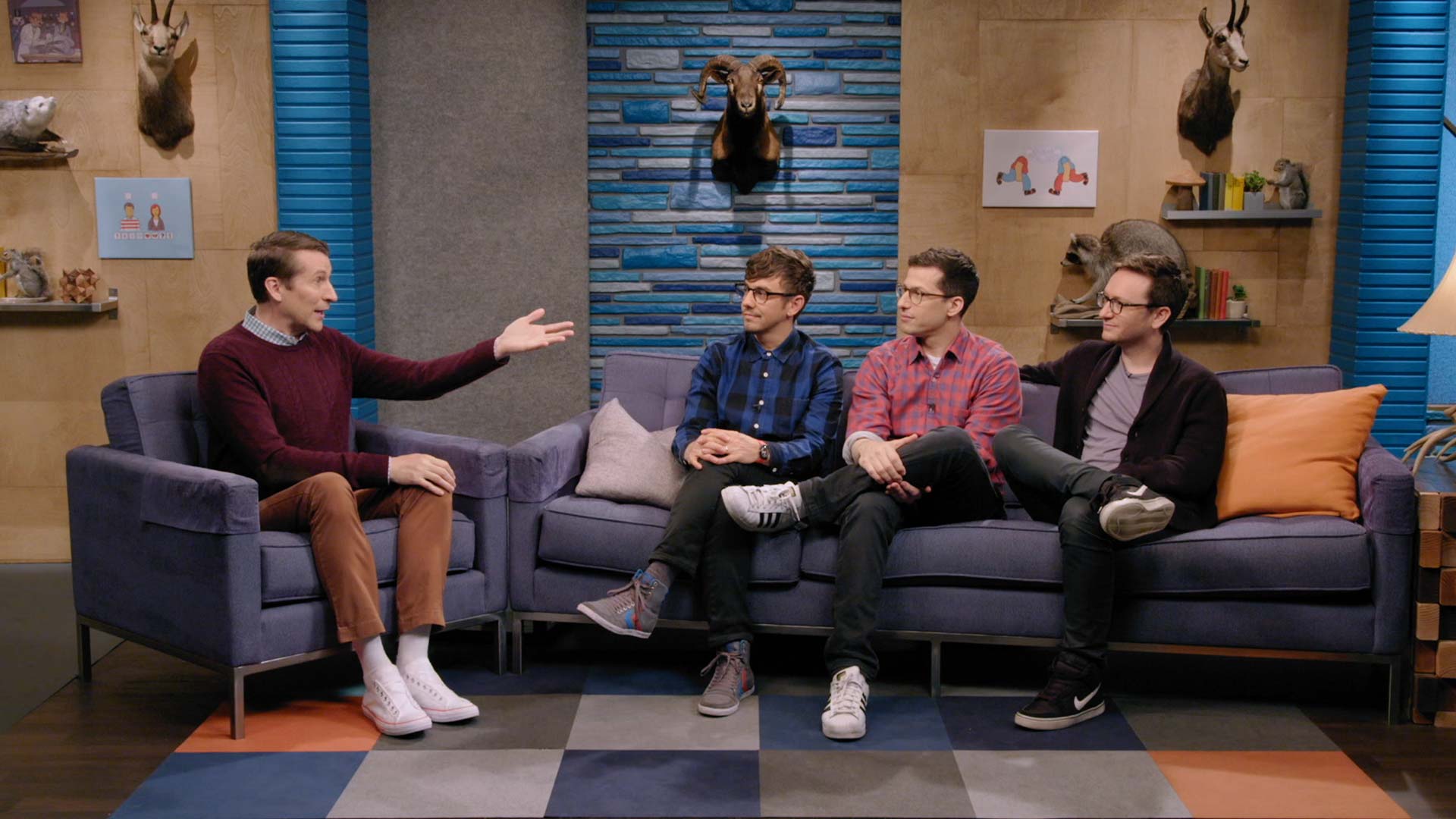 Now that we're halfway through 2016, I'm taking a look back on some of the best TV of the year so far. These episodes range from disturbing to emotional to downright adorable. Let's kick things off with 50-41 on my list of the best TV episodes of 2016 so far.
50. Quantico: "Answer"
This episode featured Alex Parrish visiting Simon Asher in an isolated house in the woods. Simon held a gun on her and then in that same scene she told him that he's the only person she can trust. It's no wonder this was the stand out episode of the second of Quantico's first season.
49. UnREAL: "Guerilla" 
In this episode, Quinn King stepped out of her supervisor role to really work with Everlasting's contestants one-on-one. Seeing Quinn in Rachel Goldberg's usual role let us learn more about both of them. The extent Quinn was willing to go to for a good episode provided some fantastic dramatic turns.
48. DC's Legends of Tomorrow: "River of Time" 
DC's Legends of Tomorrow is unquestionably a very silly show, but this episode was a brilliantly executed reminder that this show can do much more than fun excursion episodes. "Rip Hunter found out that Vandal Savage is going free because he's in cahoots with the Time Masters" is a very silly sentence, but it was also one of the most emotionally devastating plot turns on TV this year. This episode showed off that DC's Legends of Tomorrow has found a perfect sci-fi tone that's truly rare.
47. Bob's Burgers: "House of 1000 Bounces"
Bob's Burgers is great at coming up with plots that feel big while being completely grounded in what childhood is really like. This episode was a perfect case in point– the entire thing is driven by the Belcher kids desire to go into a bouncy house and their indignation at the idea of a birthday party without one. This perfectly realistic set up kicked off an exciting and funny adventure as they plotted to steal a bouncy house from another nearby party. Meanwhile, there was a great subplot about Bob Belcher overcoming his fear of pigeons and  learning to love a pigeon so much he decided to bathe with it.
46. Grace and Frankie: "The Vitamix" 
This was one of the first episodes since Grace and Frankie's pilot that allowed the main characters to really be angry. They talk about their ex-husbands' decades long affair with frank honesty and Grace Hanson's character in particular shines as a result of this emotional catharsis.
45. The Fosters: "Safe" 
In this episode, The Fosters family spent time together while, unbeknownst to them, Nick Stratos was inside their house and still armed. The episode balanced the tension of that scenario with more quiet, character-driven stuff. The family dynamics were really great in this episode, from the scene of them all watching a movie together to Callie Adams-Fosters' fantastic heart-to-harts with Jude Adams-Foster and Mariana Adams-Foster.
44. Penny Dreadful: "A Blade of Grass"
This episode focused entirely on Vanessa Ives. Eva Green's performance and the surreal, claustrophobic feel of the episode made it stand out. Vanessa was being tormented by Dracula, but this episode is so well-executed that her situation felt remarkably emotionally resonant.
43. It's Always Sunny in Philadelphia: "Being Frank"
"Being Frank" is shot entirely from Frank Reynolds' perspective. This is much more than a gimick episode. Everything about it made the audience experience Frank's life on a visceral, downright uncomfortable level. It's not the funniest episode of It's Always Sunny in Philadelphia ever, but it's an amazing experience.
42. How to Get Away with Murder: "Anna Mae" 
This was a season finale, which meant exciting dramatic twists. But, what really made this episode stand out were the scenes between Annalise Keating and her family. The tone in these scenes ranged from melodrama to quieter, more reflective scenes that painted a vivid picture of who Annalise is.
41. Comedy Bang! Bang!: "The Lonely Island Wear Dark Pants and Eyeglasses" 
This is exactly the kind of TV episode you hope to see when you watch Comedy Bang! Bang! There was so much joy in this episode and so much easy chemistry between Scott Aukerman, Weird Al Yankovic, The Lonely Island and Nick Kroll and John Mulaney as their always incredible characters Gil Faizon and George St. Geegland.