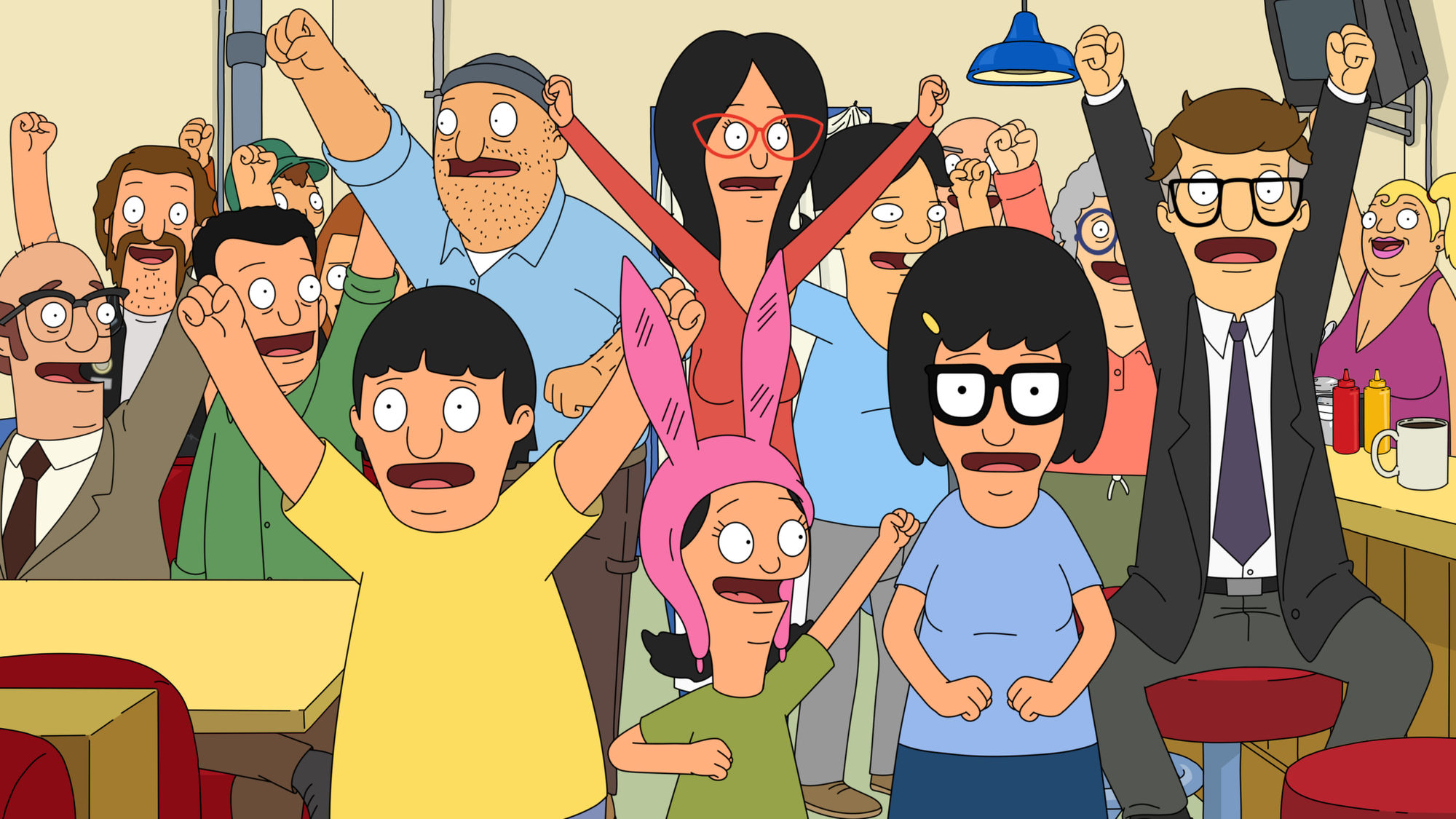 We're halfway through the year, so I'm looking back on the best TV episodes of 2016 so far. From children's cartoons to prestige dramas, these are the strongest episodes of the year so far. Be sure to check out 50-41 on my list of the 50 Best TV Episodes of 2016 So Far.
40. Regular Show: "The Button" 
Poor Benson. This episode used the simple sci-fi device of a mysterious button that everyone is forbidden to press to explore Benson's stressed mental state as a low-level manager trying to run the park when non of his employees really care.
39. Scandal: "Pencils Down" 
This episode focused on the candidates prepping for a big debate, which gave us Olivia Pope, Mellie Grant and Susan Ross at their most active best. Things got even more intense for Olivia when she found out that Edison Davis is running for the Democratic candidacy.
38. UnREAL: "Insurgent" 
UnREAL season two is even more focused on the relationship between Rachel Goldberg and Quinn King than last year, with great results. In this episode, Rachel puts her renewed friendship with Quinn on the back burner in pursuit of the position of showrunner of Everlasting. 
37. Bob's Burgers: "Bye Bye, Boo Boo" 
One of the reasons Bob's Burgers is such a treasure is how earnest it is in comparison to other adult-aimed cartoons that cynically make fun of everything. This episode is a perfect example. Louise Belcher tries her best to hide her obsession with former boy band member Boo Boo before finally realizing it's okay to like the silly things she likes.
36. The Grinder: "Full Circle" 
The Grinder was cancelled after only on season, but it went out on a great note with this strong finale. Dean Sanders and Stewart Sanderson worked a case that involved an elaborate revenge plot and a secret twins twist. It showed off how good The Grinder was at being silly while still keeping the characters and relationships genuine.
35. Orange is the New Black: "We'll Always Have Baltimore"
Orange is the New Black finally gave us backstory on Maritza Ramos with this episode. For once, the backstory was more funny and charming than tragic. Meanwhile in the present, we saw how Maritza is constantly underestimated despite being very savvy. The other main plotline with Joe Caputo going to a prison industry conference was a disgusting look at how little thought for-profit prisons give to inmates well-being.
34. Silicon Valley: "Bachman's Earnings Over-Ride"
This episode was this season's big pay off to the relationship between Richard Hendricks and Erlich Bachman, which is arguably the core relationship of Silicon Valley. After losing everything, Erlich was humbled and gave up his dignity for the sake of Pied Piper.
33. Veep: "C**tgate" 
Selina Meyer struggled in this episode with a decision about whether or not to bail out her boyfriend's bank. Meanwhile, Jonah Ryan and Dan Egan had an incredible subplot that started with Jonah being hilariously counterproductive during a focus group and ended with him and Dan having a moment of victory via completely turning on Selina. Throw in Catherine Meyer's coming out to Selina after many failed attempts to get her attention and you have one of the funniest episodes of the year so far.
32. Silicon Valley: "To Build a Better Beta"
In this episode, Pied Piper launched their beta and for once we got to see things mostly go well for them. In a great subplot, Dinesh Chugtai tried to prove to Bertram Gilfoyle that he has friends. This wonderfully collided with the subplot about Gavin Belson trying to get information on Pied Piper's beta when they caught him spying and Dinesh proudly declared, "That's not on of my friends. I have no friends!"
31. Bob's Burgers: "Glued, Where's My Bob?" 
The 100th episode of Bob's Burgers really pulled out all the stops in reminding me how much I care about these characters, without drifting into an overly saccharin tone. This hilarious episode featured a fantastic musical number and put the incredible relationship between Bob Belcher and Louise Belcher front and center.