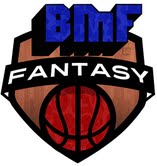 In 2015-16 Hassan Whiteside has proved without a doubt that his 2014-15 performance was not a fluke and that he is indeed the "real deal." Every time I write about this guy, it never ceases to amaze me at how fantastic his Cinderella comeback story has been. His move to the Miami Heat in 2014-15 after some time in the D-League and a two season stint playing in Asia proved to be a match made in Heaven. The Heat desperately needed a solid defensive presence in the paint and that was exactly what Whiteside delivered via his averages of 11.8 points, 10 rebounds, and 2.6 blocks per game.
Coming into 2015-16. I must admit that I was a naysayer and did not trust that he would replicate what he did in those 48 games with the Heat. Fast forward 73 games played in 2015-16, I'm not ashamed to say that he proved me wrong. He cemented himself as an elite rim protector, leading the league in blocks per game (3.7). Hassan also showed that he can finish in the paint and upped his production on the offensive end of the floor to 14.2 points per game. His rebounding bumped up to 11.8 per game.
Now that we're heading towards the 2016-17 NBA season, the Heat are entering the post-Dwyane Wade era, and quite possibly the post-Chris Bosh era as well. Erik Spoelstra will need to find a new direction for the team. He will likely be handing the keys to Goran Dragic (so don't sleep on him), and of course to Hassan Whiteside. I would not hesitate to select him as my fantasy team's primary center. Any time you can get a double-double with 3-plus blocks from your big and at a sick 60-plus percent shooting from the field, you should be happy. Whiteside is still prone to some of those quick, unwanted fouls; but that's just the byproduct of his eagerness on the defensive end. The Heat also lost him in the playoffs due to a sprained MCL. Those negatives are worth the price of what he delivers to any fantasy team and taking him in the tail end of the first round of most drafts should not be of any concern to his owners. If you get 70-75 games out of him in a Rotisserie league his season, you've probably locked down the boards and blocks categories. Hassan played 29.1 minutes per game in 2015-16, expect that to rise to somewhere in the 33 to 35 range this season. Projecting 16-12-3.5 for Hassan is fair and that would be great. Of course, his free-throw shooting leaves a lot to be desired, 65% on 4.5 attempts last season, but at least he isn't an Andre Drummond who will crash that category for your team into oblivion.
Whiteside, Karl-Anthony Towns, and Giannis Antetokounmpo; remember those names and expect those guys to make a huge splash in fantasy basketball this season.