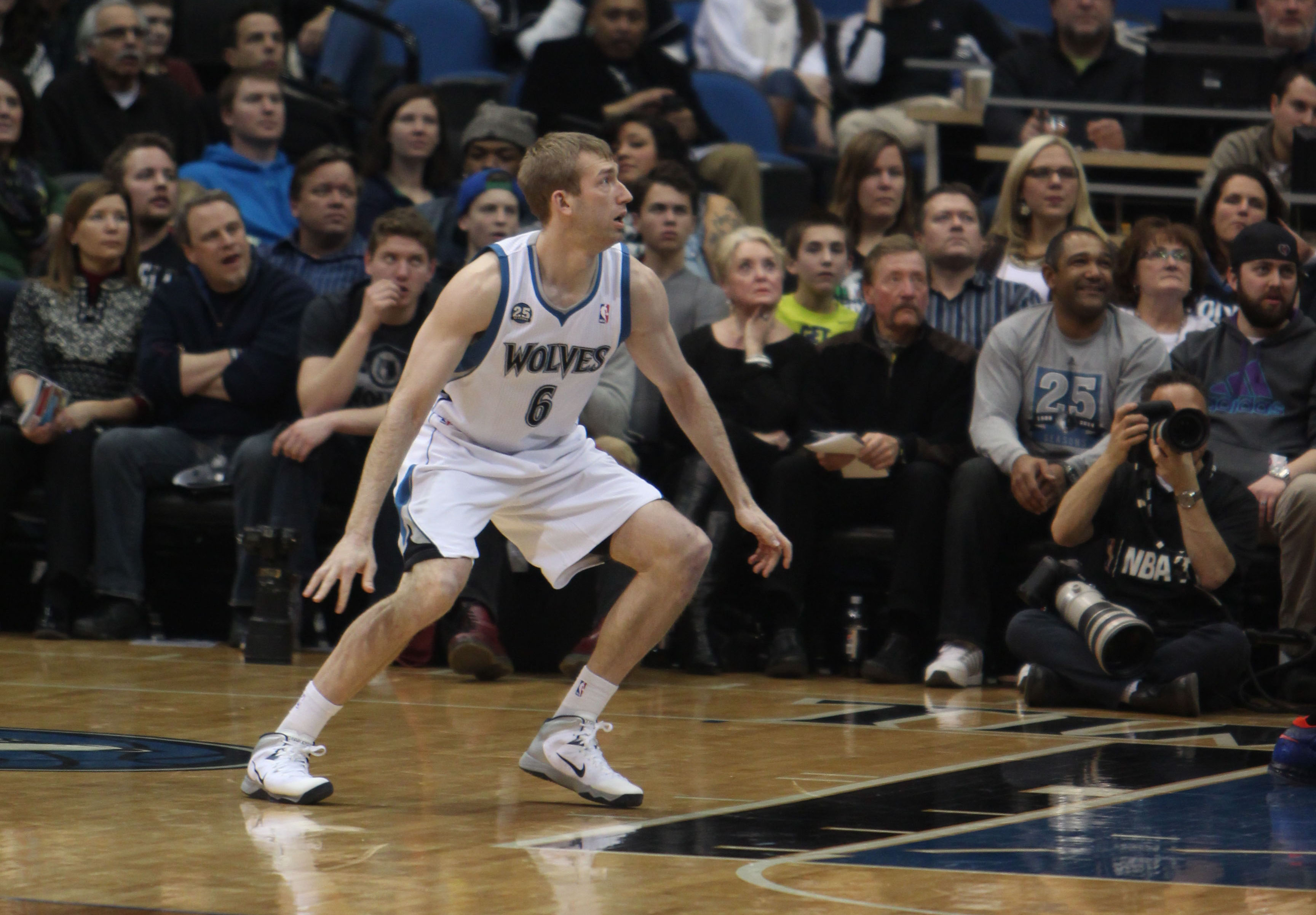 Purdue University basketball star Robbie Hummel has recently announced his retirement from professional basketball. At just 28 and with five seasons of professional basketball behind him, two of which were spent in the NBA with the Minnesota Timberwolves, Hummel announced his departure from the professional basketball world in a post on his Twitter profile earlier this month. Citing the after-effects of the injuries that had plagued his pro career since his sophomore year as the main reason for calling it a day, Hummel explained in his post that he "has had a tough time staying healthy" since his college days.
Widely considered to be one of the best Purdue players in recent years, Hummel racked up some impressive stats during his four-year college career. Standing at 6'8″, he averaged 14 points, 6.8 rebounds, and made 216 three-pointers in his career games. He ranks in the all-time leaders' lists for, amongst others, points (in ninth place), starts (fourth), and three-pointers made (fourth); and he was the 44th player in the history of Purdue to surpass over 1,000 career points.
He was first drafted to the Minnesota Timberwolves in June 2012 as the 58th overall pick, but after playing in the NBA Summer League, he was sidelined for two months with an injury to his right meniscus. He resigned from the 2013 Summer League and again in July 2014 for the NBA regular season, but was indefinitely ruled out of the team in January 2015 after fracturing his right hand.
In addition to his time playing for the Timberwolves in the NBA, Hummel also signed a one-year contract with Italy's EA7 Emporio Armani Milano for the 2015-16 season, but ended the contract seven months later after suffering a severe shoulder injury. He was back in play for the 2016-17 season when he signed with the Russian club, Khimki. Despite enjoying playing in the VTB United League, he knew that he would "have to evaluate everything" during this summer as he found it "hard to be away from [loved ones] and friends… missing weddings and birthdays." When he suffered two ACL tears within eight months of each other during his college career, Hummel doubted if he would ever play professional-level basketball. As a result, his pro career is something that he will cherish and "never forget."
Despite no longer desiring to be on the court, he isn't leaving the game behind completely. During the summer of 2015, Hummel participated in the National Basketball Players Association's Sportscaster U event, honing the skills he had already begun to develop doing on-air work for CBS and XM Radio. Consequently, his next move is to go into broadcasting full-time. He has signed up with ESPN and the Big Ten Network where he will work as both a studio analyst and a color commentator.
Hummel's former NBA team, the Minnesota Timberwolves, will kick off the NBA regular season against the San Antonio Spurs on October 19th with odds of between 2.78 and 3.25 to win. During the Summer League, it was a trio of recent college stars (who have had a full calendar year of professional play following graduation) that led the scorers for the team. Marcus Paige scored an average of 12.4 points per game, former D-League player Perry Ellis scored 11.2 points per game, and Michigan State grad, Matt Costello scored an average of 9.5. On the current roster, Karl-Anthony Towns has racked up the most points per game during the 2017-18 preseason with an average of 15.7 PPG.