From throwback classics like "Ghetto Superstar" and "Fallen" to recent hits like "Damage," off of her new album, T.K.O., Mýa has been filling our souls with music that truly moves us for the past couple of decades. Mýa is a true artist with the talent to sincerely capture pain, agony, love, power, or genuine happiness through music, allowing her songs to hit that sweet spot and be relative and timeless.
In 2008, the beautiful artist founded Planet 9, an independent label that released her 2017 Grammy-nominated album, Smoove Jones. She was kind enough to take some time out of her busy schedule and have a chat with us about inspiration, her music, being an independent artist, and what's coming up next in her storied career. And, if you were wondering, she's definitely still like…wo.
Hardwood & Hollywood: You are a tremendous singer, dancer and performer, and I still remember seeing you on TV for the first time in the music video for "It's All About Me" and getting instantly hooked because you're such a natural. When did you first fall in love with music? Were there any songs you'd perform a lot as a kid?
Mýa: Although my parents say I was dancing on time, in rhythm and singing on key at the age of two, I consciously remember falling in love with music at the age of four, in church listening to my father sing with a live band. From the chord changes in the music to the inflections of passion and pain in his voice, my spirit was moved and I felt something I couldn't yet articulate.
HH: What was it like receiving that Grammy nomination for Smoove Jones in the category of Best R&B Album? Do you enjoy the validation or do you simply write music and perform because you love to do it?
Mýa: It was such an honor to receive the Grammy nomination, not just as an independent artist, but being able to make music from the place of listening to my own voice, letting my heart and passion for music take the lead. It was the confirmation and reassurance I needed to give me my second wind to keep being true to what made me fall in love with music in the first place.
HH: What is it like being an independent artist now? Do you like the idea of streaming music today and the fact that artists can just drop an album without any promotion?
Mýa: Being an independent artist now allows full control and freedom based on your own timing, truth and flow without systematic pressures that hold less weight of longevity. Streaming music and play-listing is extremely helpful and great for promotion of music. It's also most recently become profitable for artists.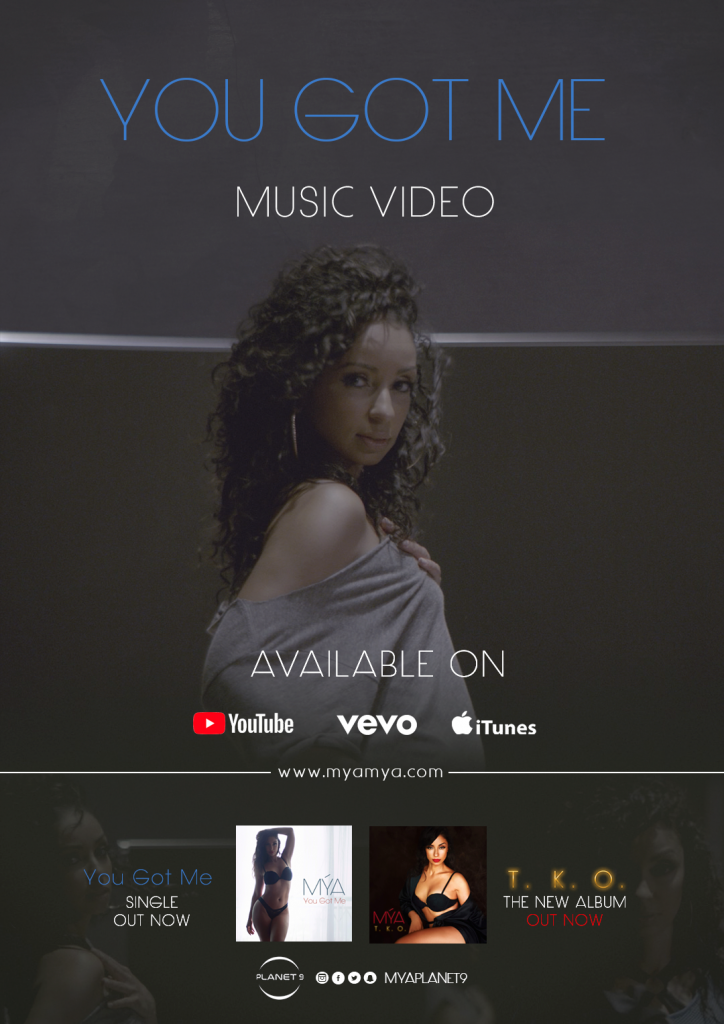 HH: What inspires/motivates you to write music and do you have a process? Do you have any tips for the aspiring songwriters out there that want to use music to express their emotions in a way that they can actually connect with an audience?
Mýa: As an entertainer, I always think about what moves people in several different ways whether that be on the dance floor, in the bedroom, or at your darkest hour, etc. My music is a melting pot of those things. Life experience, wishful thinking, desire, fear, faith and bringing people together for healing, uplifting, escape from or addressing pain all inspire me to write music. Everyone has their own preferred process, but I'd definitely advise just being you, speaking your truth and not being afraid of it. It takes a brave soul to lose themselves, find themselves and put themselves out there in front of the world. Embrace the process and just go for it. More will be with you than against you.
HH: After nearly two decades in the game and over a handful of studio albums, what are some of the highlights of your journey? Those moments that you love to revisit and reminisce about?
Mýa: I think inspiring others as others have inspired me has been one of the biggest highlights of this journey. To know that you've impacted someone's life, been a significant part of shaping their self-esteem, a celebration of self, holding on to faith, to the conception of their first child, being the selection of their wedding song, etc. is pretty awesome. To also be in a position to employ others and see some of their dreams and aspirations blossom is also beautiful and fulfilling.
HH: You are one of the artists that shaped and influenced my love for R&B, and I just wanted to say thank you before ending this interview. What are some things that you're working on that are coming down the pipeline?
Mýa: Wow, thanks. That means a lot because I'm just getting started in my best artistry. I'll be choosing a winner of my #YouGotMe Dance Challenge soon and taking them on a part for my T.K.O tour. And, get ready for a fun, new girl power video coming soon. I'll just leave it at that.
Thank you for your time! I'd love to do this again and I hope you had fun at the Music Box in San Diego.
Check out Mýa's tour dates below, along with her new music video for "Damage."