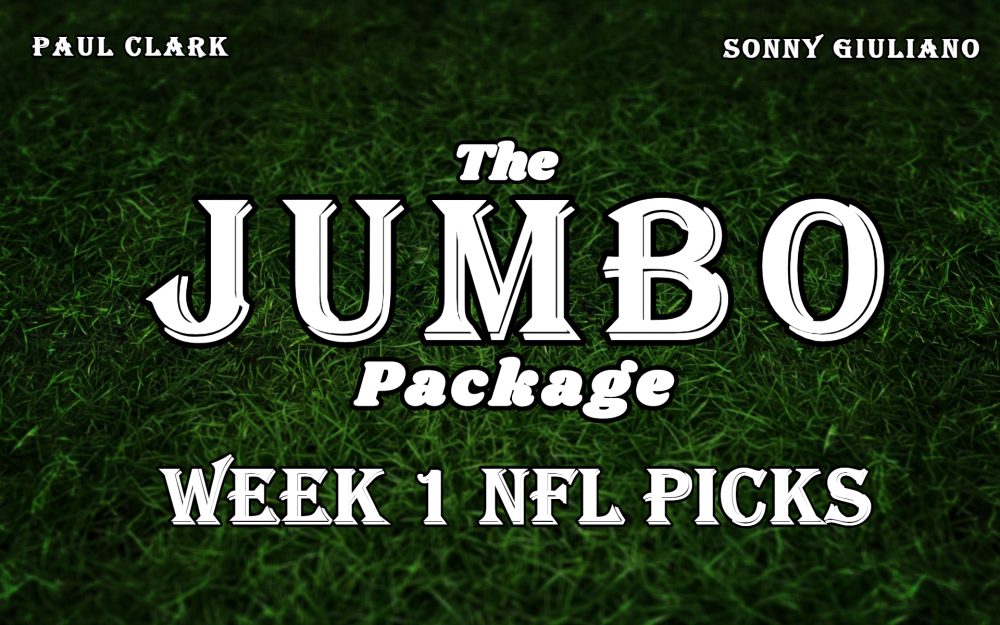 The Jumbo Package NFL Podcast co-hosts Paul Clark and Sonny Giuliano return for the fifth year to pick the NFL games each week. This week, the duo discusses:
Will the Atlanta Falcons go into Philadelphia and get a win on opening night after failing to do so in the Playoffs?
Are the Pittsburgh Steelers vulnerable in their Week 1 matchup with the Cleveland Browns?
Are the Jimmy Garoppolo-led San Francisco 49ers ready to deal with Playoff expectations heading into the year?
Should the New England Patriots really be favored by six points against a healthy Houston Texans team?
Which team will gain the early edge in the AFC West: The Kansas City Chiefs or the Los Angeles Chargers?
Who won the Khalil Mack trade: The Chicago Bears or the Oakland Raiders?
Will any of the expected surprise teams of the 2018 season reveal themselves in Week 1?
All of this and much more on the Jumbo Package NFL Podcast!