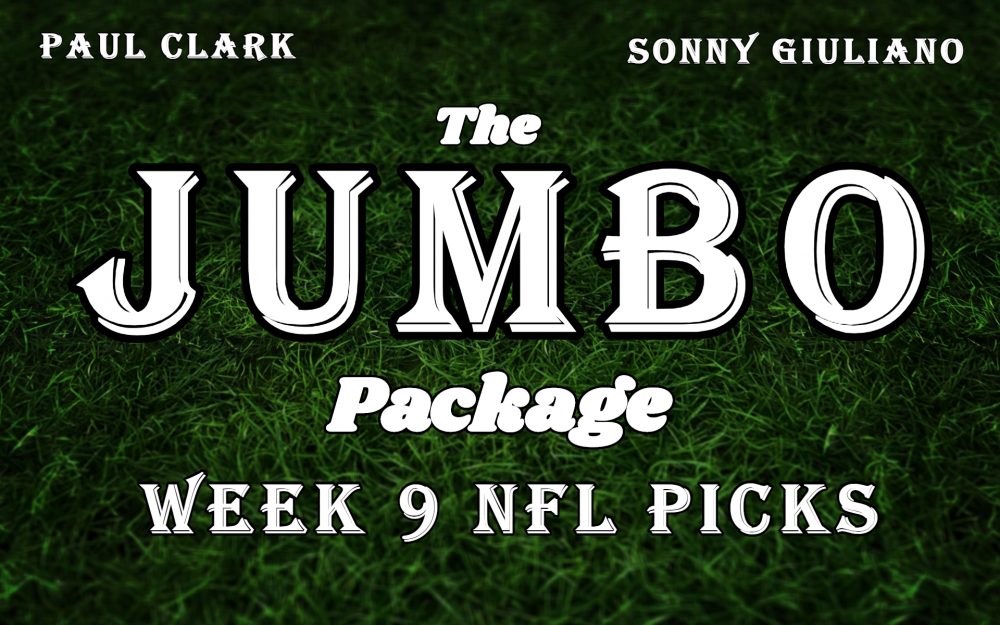 On the latest edition of The Jumbo Package NFL Podcast, Paul Clark and Sonny Giuliano breakdown Week 8 action, pick the Week 9 games, and discuss the following league-wide topics:
Who were the winners and losers of the 2018 NFL Trade Deadline? 
What did we learn from the New Orleans Saints/Minnesota Vikings Sunday Night Football Game last week? 
Are we sure we can count out the 3-4 Atlanta Falcons? How about the 3-5 Indianapolis Colts? 
What can we expect from Los Angeles vs. New Orleans? 
Is there a better Sunday Night Football game option than Tom Brady and the New England Patriots versus Aaron Rodgers and the Green Bay Packers? 
Will Sonny do the unthinkable and pick the Nathan Peterman-led Buffalo Bills over his beloved Chicago Bears? 
All of this and much more on The Jumbo Package NFL Podcast!