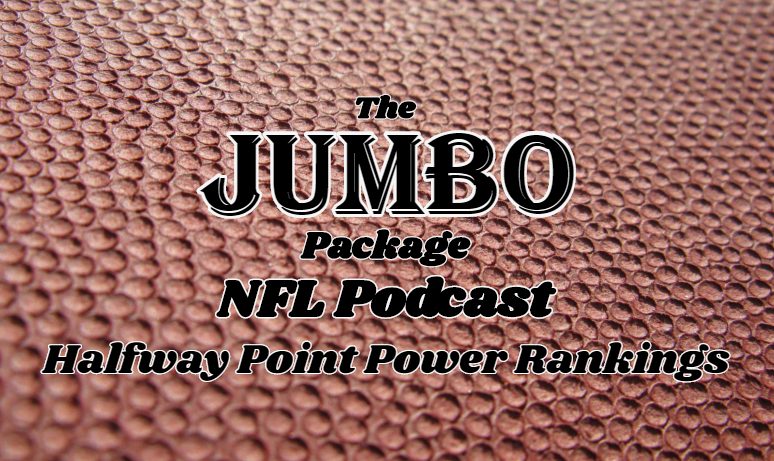 On the latest edition of The Jumbo Package NFL Podcast, Paul Clark and Sonny Giuliano take a week off from picking games on the pod, and instead turn their focus on ranking all 32 teams in the NFL. Topics include:
Despite two wins, do the guys agree that the Buffalo Bills are the worst team in the NFL?
Will the Dallas Cowboys, New York Jets, Denver Broncos and Tampa Bay Buccaneers join the Cleveland Browns as teams who will be looking for a new Head Coach ahead of the 2019 season? And who should be considered for those vacancies?
Can anyone in the AFC South catch the Houston Texans?
Who is more likely to make a second half run: the Atlanta Falcons, Philadelphia Eagles or Green Bay Packers?
Should Sonny feel confident in his Chicago Bears?
Can any team seriously threaten the consensus top four teams in the NFL (Kansas City Chiefs, New England Patriots, New Orleans Saints and Los Angeles Rams)?
All of this and so much more on The Jumbo Package NFL Podcast!