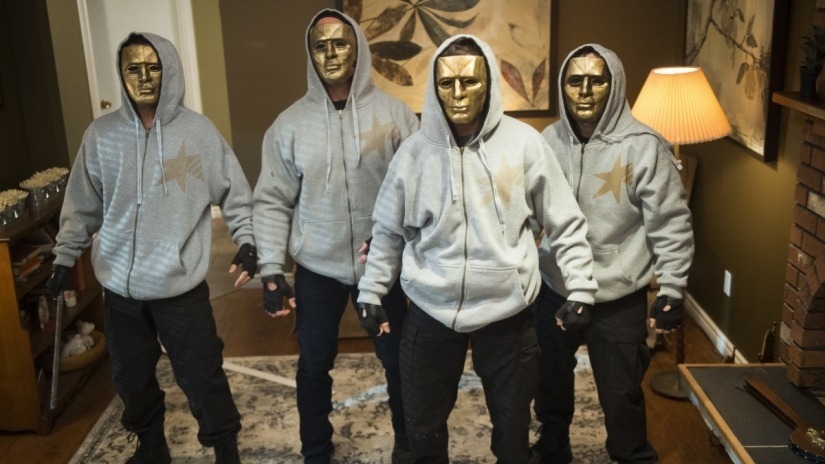 This week was the Thanksgiving episode of Supergirl season 4. It was easily the strongest episode of the season so far.
There were a couple questionable moments, but for the most part Supergirl finally has all of its characters taking active, aggressively anti-nationalist stances. Unsurprisingly, this has improved the show considerably.
This week they discovered a plan by the hate group Sons of Liberty to target alien families on Thanksgiving. During one of the attacks, a terrified little girl instructed her family pet to protect her. He morphed into a dragon and went after the bigots. I can't describe how happy I was when an actual dragon showed up. This is the kind of awesome cathartic moment I want from a superhero show.
Speaking of big cathartic moments, this episode also featured Manchester Black actually torturing one of these domestic terrorists for information. Later, he also brandished a gun at a group of them. This character is very different from the others and sometimes it's jarring, but I always enjoy him. So much of this show involves CEOs or military leaders discussing what to do. Manchester gets much more at the heart of what a superhero is— someone who recognizes that the system doesn't work and works outside of it.
In addition to some quality superhero moments, this episode also nailed the Thanksgiving material. One of the most enjoyable things about Supergirl is how everyone in the friend group comes together to enjoy each other's company.
James Olsen's plot was the most confusing. He contacted the Sons of Liberty in hopes of eventually getting to speak to Agent Liberty himself. It was a little unclear why he thought this was constructive. I wish he'd laid out more of a plan to actually destroy Agent Liberty once he got close. Because right now he was putting off publicly condemning the group, despite evidence that this was harmful. But, other than the disappointing James plot, this was a very solid episode.