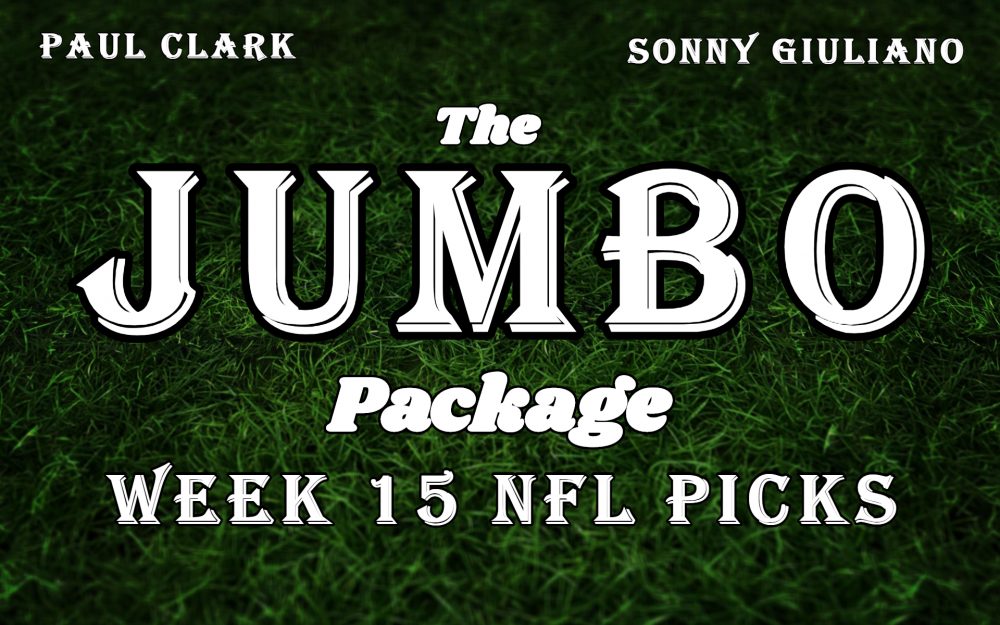 On this episode of The Jumbo Package NFL Podcast, Sonny Giuliano and Paul Clark pick the entire Week 15 slate of NFL games, and break down all of the league's biggest storylines, including:
Are the Los Angeles Rams and New Orleans Saints vulnerable at the top of the NFC?
Can Philip Rivers play his way into the MVP discussion with a win over the Kansas City Chiefs on Thursday Night?
How concerned should Pittsburgh Steelers fans be about missing the Playoffs?
What the hell happened at the end of the Patriots/Dolphins game last week?
Are the New York Giants secretly pretty good?
How in the world are Mark Sanchez and Josh Johnson the Quarterback depth chart in Washington?
All of this, and much more on The Jumbo Package NFL Podcast!