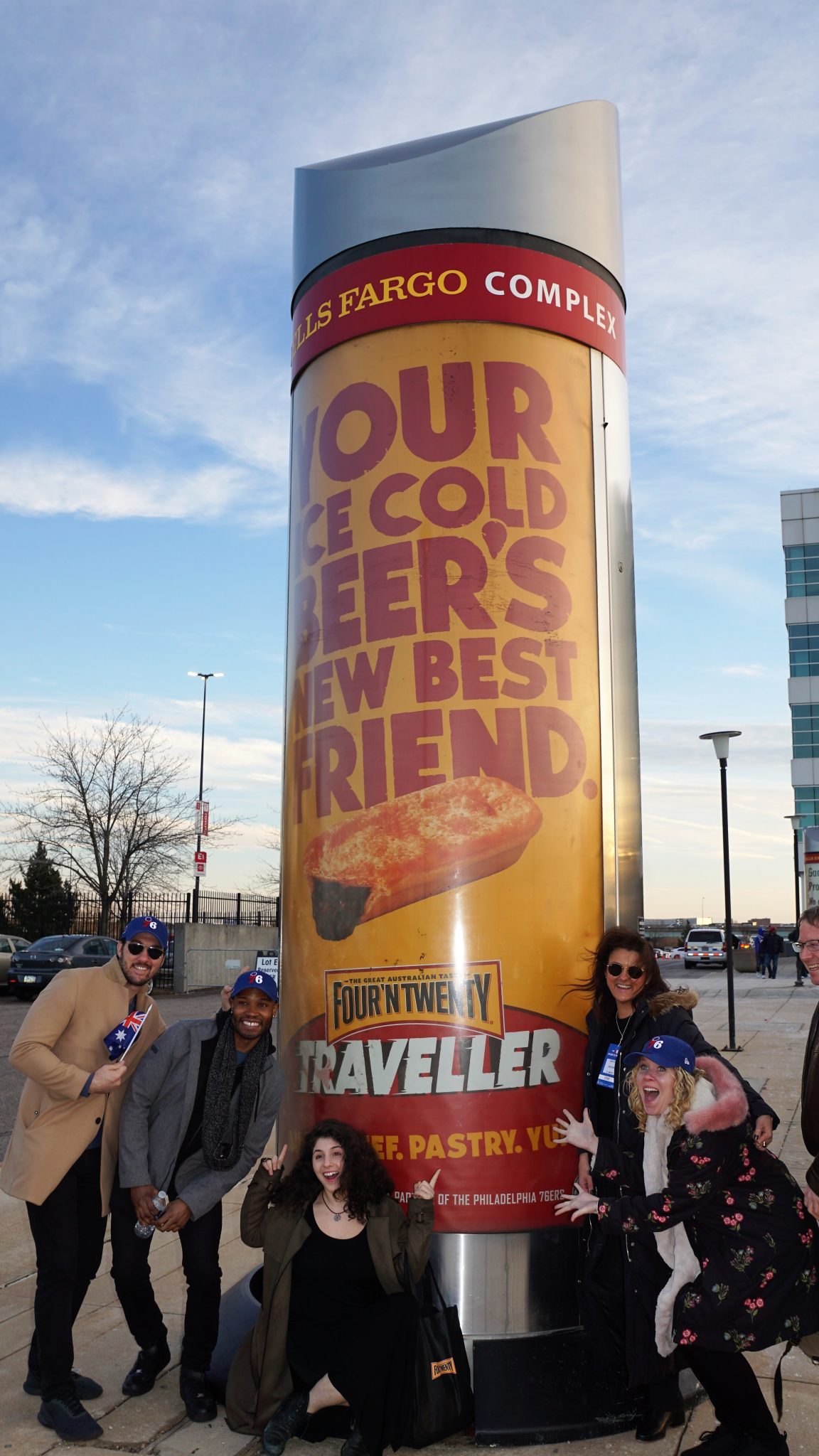 On Thursday, February 21, Four 'N Twenty, The Great Australian Taste, debuted its latest product, the Four 'N Twenty Traveller. The Traveller is a warm pastry filled with 100% Australian Beef served fresh out of the oven. What better place to debut this product other than Australian Heritage Night at The Wells Fargo Center hosted by The Philadelphia 76ers!? Head coach Brett Brown, bench player Jonah Bolden, as well as star point guard Ben Simmons all have Australian roots. This is a great way to engage international fans as well as give these guys a piece of home.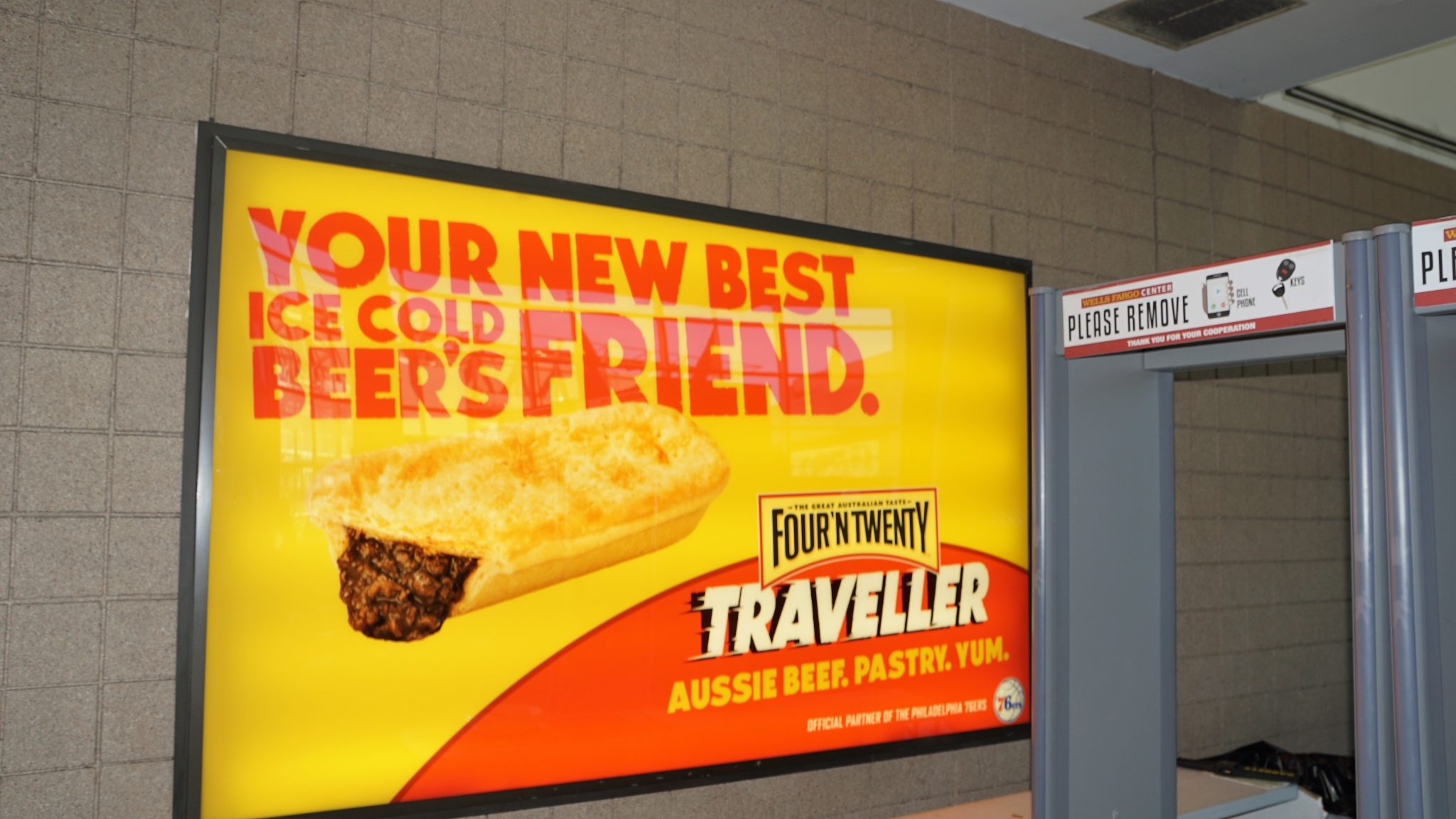 Although the Traveller is in its infancy here in The United States it has been around for over 70 years in Australia and is a staple in not only sports culture, but in everyday life. "The Travelller is Australia's original fan food, everyone eats us from the kids to mom and dad", said CMO of the company Anand Surujpal. The brand ambassador of the night was Jordan Mailata, another Philadelphia sports star with Australian roots. Mailata is an offensive tackle for the Philadelphia Eagles. "It was delicious and it was always there, when I did construction I'd throw one right in my lunch box", said Mailiata.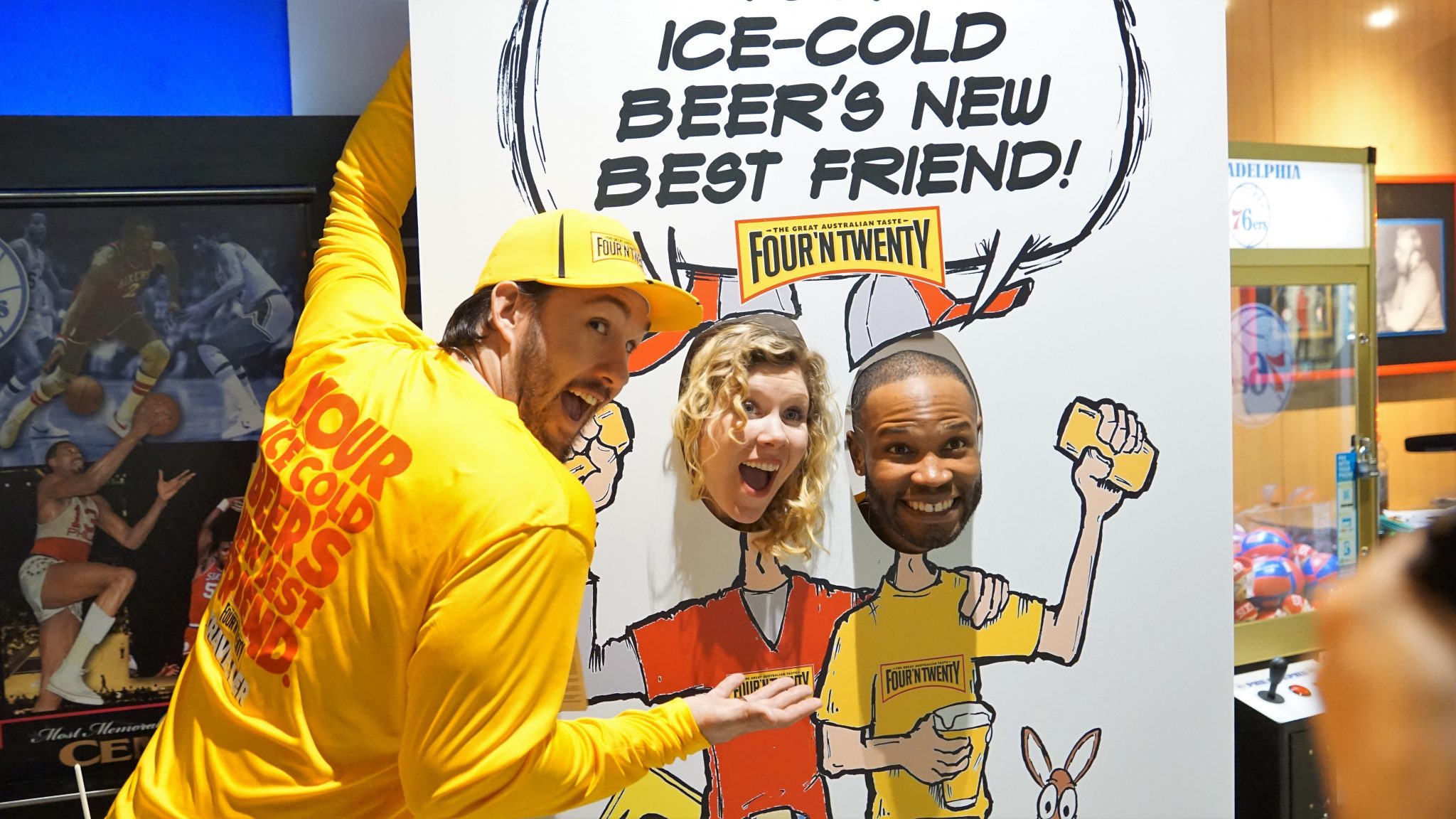 Four 'N Twenty did a great job of giving the fans an opportunity to try this product. They set up 7 stations all over the stadium where fans could come and, "meet there ice cold beer's new best friend." These stations had free Travellers from an hour before tipoff all the way until the end of the first quarter. The launch of The  Four 'N Twenty Traveller and Australian Heritage Night were both a great success as the Sixers pulled out a tough win in an intense game against the Miami Heat!