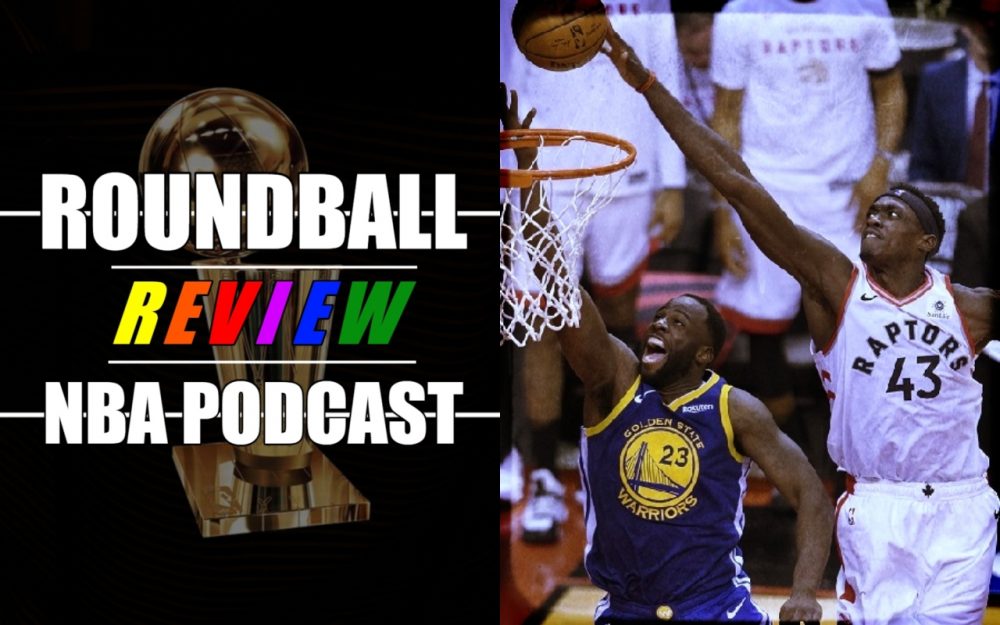 On the latest episode of The Roundball Review NBA Podcast, Paul Clark and Sonny Giuliano break down the following topics:
Without overreacting, what can we take away from the Toronto Raptors 118-109 win over the Golden State Warriors in Game 1 of the NBA Finals?
Can Toronto rightfully expect to continue to get this kind of production from the non-Kawhi Leonard starters, namely Pascal Siakam?
What adjustments does Steve Kerr need to make heading into Game 2?
What are the top NBA Finals series since 1984?
With 12 episodes left in his Breaking Bad binge-watch, what is Pauley thinking of Sonny's all-time favorite television show?
All of this and much more on The Roundball Review NBA Podcast!