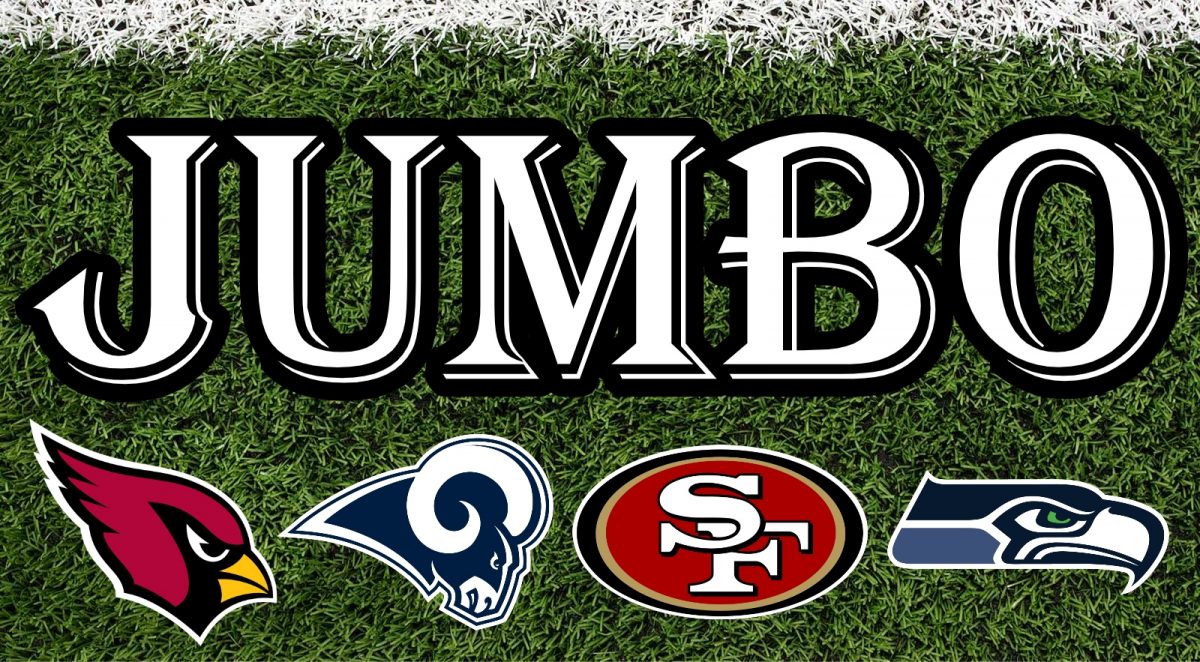 Paul Clark and Sonny Giuliano make their Jumbo Package return to break down all of the big storylines in the NFC West heading into the 2019 NFL Season, including:
Is anybody ready to challenge the Los Angeles Rams for the NFC West crown?
Will the Arizona Cardinals be patient with Kyler Murray and Kliff Kingsbury?
Are we sure that Jimmy Garoppolo is the Quarterback of the future in San Francisco?
Are Aaron Donald and Bobby Wagner the two best defensive players in the NFL?
Is this the handsomest division of NFL Head Coaches in league history?
All of this and much more on The Jumbo Package NFL Podcast!