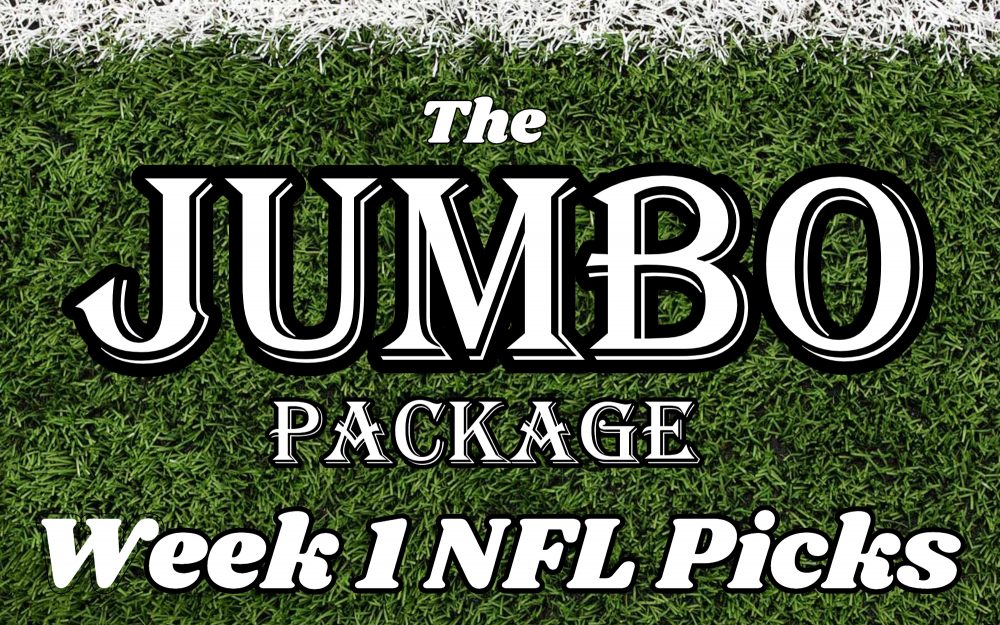 Week 1 of the 2019 NFL Season has arrived, and that means The Jumbo Package NFL Podcast is back each week with insight on every single game on the schedule. This week, Paul Clark and Sonny Giuliano discuss:
Is there any better way to begin the NFL's 100th Season than with the Green Bay Packers and Chicago Bears?
Which second year Quarterback will lead their team to a Week 1 win: Sam Darnold or Josh Allen?
Can the Jacksonville Jaguars slow down Patrick Mahomes and the Legion of Zoom?
Who wins the NFL's earliest measuring stick game: The Atlanta Falcons or Minnesota Vikings?
How will Kyler Murray and Kliff "Coach Handsome" Kingsbury do in their debut versus the Detroit Lions?
Should New England be favored by more than 5.5 points in their home opener against Pittsburgh?
What sort of impact do last weekend's moves make on the outlook for the Houston Texans and Seattle Seahawks this year?
All of this and much more on the Week 1 edition of The Jumbo Package NFL Podcast!
Note: If you are new to the show, please know that normally our episodes don't run any longer than an hour. But since it's Week 1, we celebrated the occasion by going a little longer.