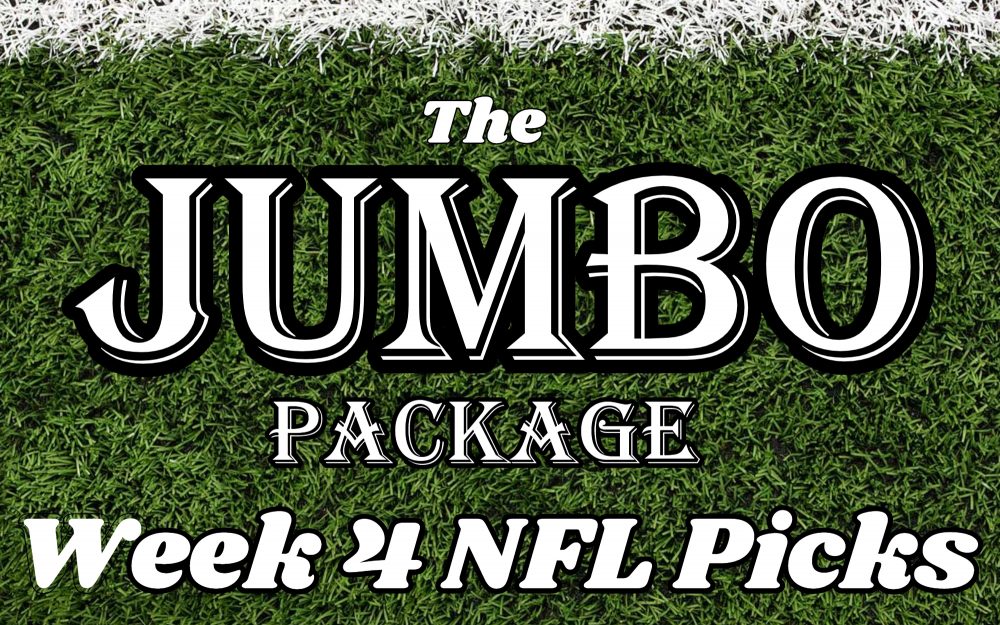 Week 4 of the 2019 NFL Season has arrived, and that means The Jumbo Package NFL Podcast is back with insight on every single game on the schedule. This week, Paul Clark and Sonny Giuliano discuss:
Should Baltimore Ravens fans remain confident after their Week 3 loss at Kansas City?
Do the Buffalo Bills have any chance of upsetting the New England Patriots in their Week 4 Western New York showdown?
Are the Detroit Lions on the same tier as the rest of their NFC North rivals?
How optimistic should New York Giants fans be after the impressive debut of Daniel Jones?
Can the New Orleans Saints keep their heads above water with Drew Brees on the mend?
All of this and much more on The Jumbo Package NFL Podcast!