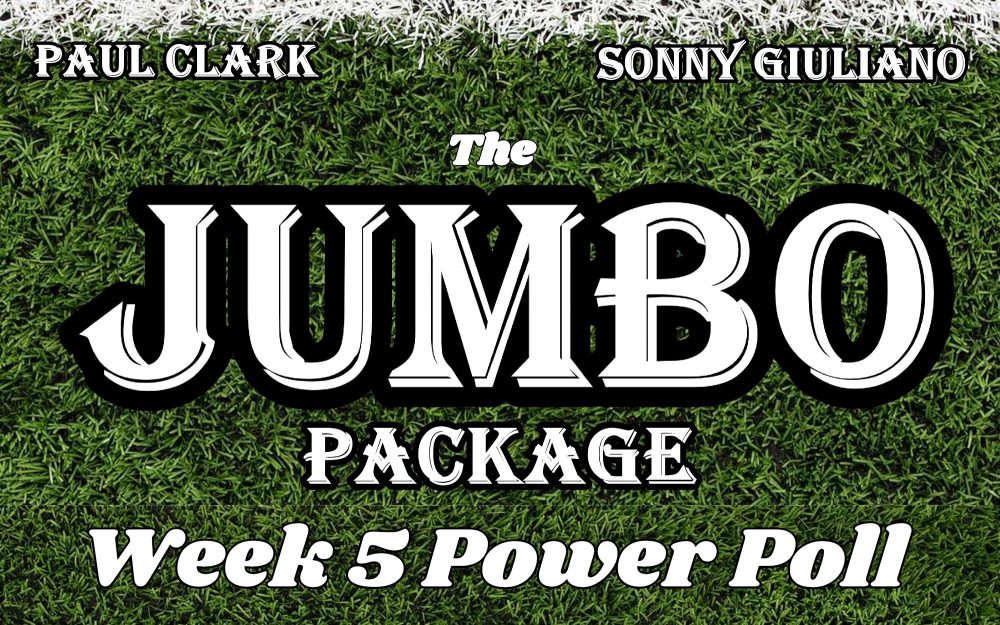 Week 5 of the 2019 NFL Season has arrived, and since the NFL season is a quarter of the way through, Paul Clark and Sonny Giuliano dive into a comprehensive 32 team power poll. Topics of discussion include:
Can anybody challenge the Miami Dolphins for the title of Worst Team in the NFL?
With all teams currently 2-2, who is going to take control of the AFC South?
Who is the more legitimate NFC North contender: The Detroit Lions or Minnesota Vikings?
After the Cleveland Browns blowout win over the Baltimore Ravens in Week 4, is it fair to say the Browns are the AFC North favorites?
Can any team in the NFC challenge the Kansas City Chiefs or the New England Patriots for the top two spots in the NFL?
All of this and much more on The Jumbo Package NFL Podcast!