This offseason is a crucial one for the Portland Trail Blazers, as they will finally have all their main players healthy (assuming Rodney Hood's recovery stays on track) and ready to play for the first time in a couple of years. 
The first step of the offseason and acquisition time comes at the NBA Draft, which is scheduled to take place on November 18th. The Blazers have the 16th and the 46th pick in the draft and both those positions are difficult drafting positions in a draft that is considered to be a fairly weak one, especially compared to those in recent history. 
The Blazers have struggled somewhat in these positions in the past, not finding great value in their picks. In 2017 they used their 15th and 20th picks to trade for Zach Collins, but before that, the 15-20 range had been hard for the Blazers, with their last good draft pick in that range being Zach Randolph at 19 in 2001. The second round is very hard to find a gem in, even if you are at the top of the first round, but the Blazers, besides trading for Gary Trent Jr. (35th pick) in 2018, haven't had a good player that has stayed with them since Clifford Robinson in 1989 (36th pick). The Blazers' best chance to strike gold may be to trade the pick, but I will save that for the trades article of the Blazers' offseason. Here are a couple of players in the draft that I think would fit the Blazers the best.
16th PICK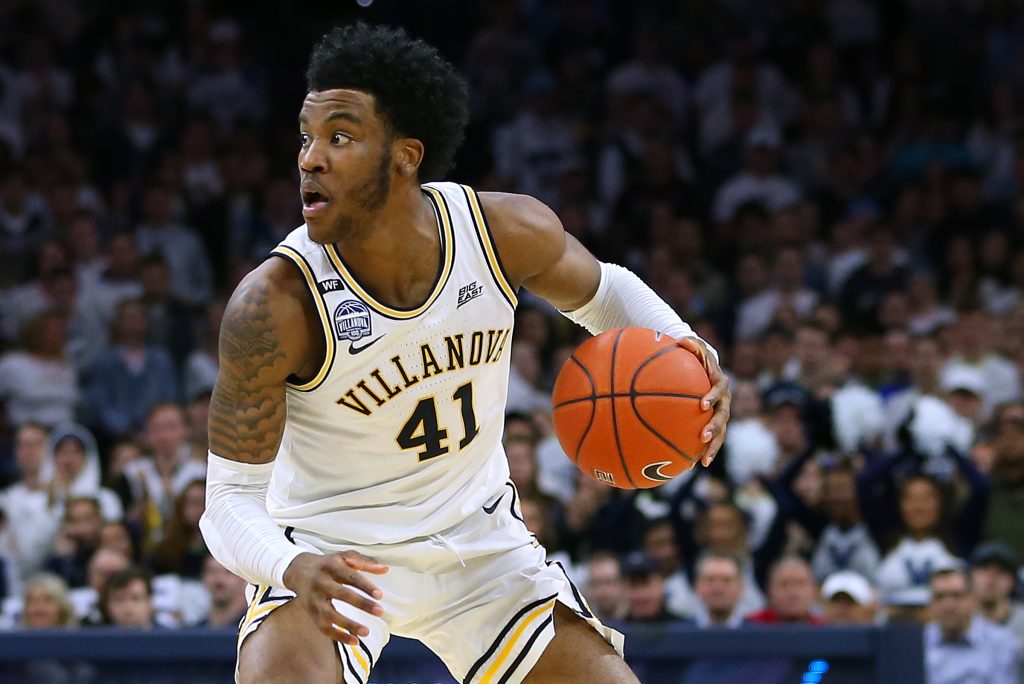 Saddiq Bey, Saddiq Bey, Villanova, F, 6'8"
Stats: 31G, 34 mpg, 16.1 ppg, 2.4 apg, 4.7 rpg, 47.7 FG%, 45.1 3PT%, 76.9 FT%
Bey would be a great pickup for a Blazers team that is looking for a young forward that can both shoot the three and play good defense. Bey shot 45 percent  from three his last season at Villanova on five attempts per game, a mark which was fourth best in college basketball. He is already shooting deeper, more NBA-like threes in college and his shooting should translate well to the NBA and would be a great spot-up shooting option in a lineup where Damian Lillard and CJ McCollum drag in a lot of defenders. He's also an above-average defender who doesn't really have any stats to show for it due to the fact that he is not a risk-taker on defense. He does a great job of staying in front of offensive players and giving good contests on shots without fouling — he averaged only two fouls per game. He struggles with shot creation and being aggressive on offense, but on a Blazers team that is filled with offensive superstars, that won't really be much of a concern. His NBA comparison is Khris Middleton, who is a two-time NBA All-Star and is one of the better 3-and-D players in the league. The Blazers should pounce on Bey if he is available at the 16th pick.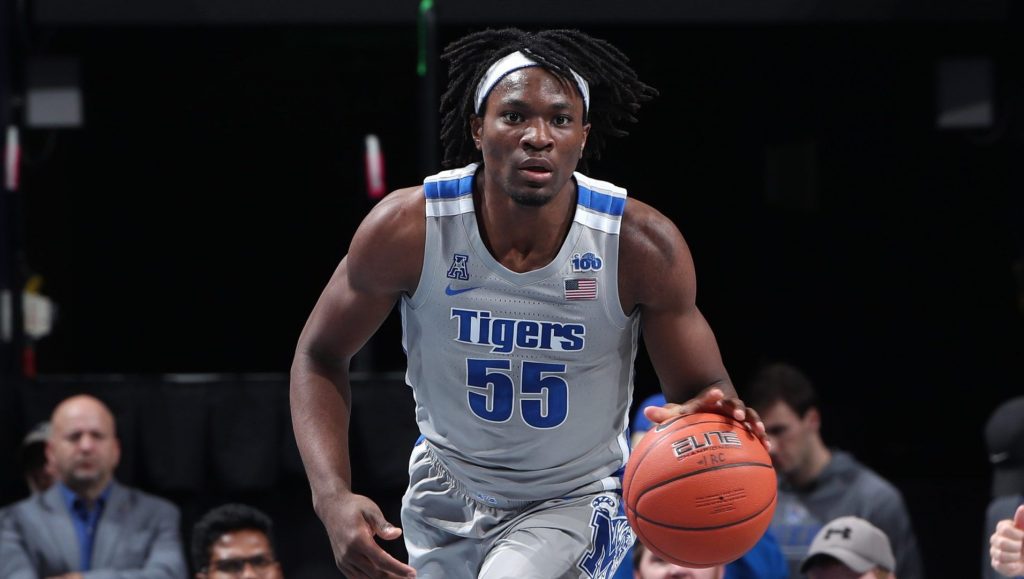 Precious Achiuwa, Memphis, F, 6'9"
Stats: 31G, 30 mpg, 15.8 ppg, 10.8 rpg, 1.9 bpg, 49.3 FG%, 32.5 3PT%, 59.9 FT%
Achiuwa would be one of the next best options if Bey is not on the board come the 16th pick. Achiuwa is a very strong player who averaged a double-double his only season at Memphis with 16 points and 11 rebounds per game. He has great athleticism and strength that makes him a force inside, both with inside shooting and grabbing boards on the offensive end, ranking first in his conference in offensive rebounds. For his size he has great handles and drives really well to the rim and can throw down explosive dunks. He struggles a bit with shooting, averaging 32 percent on only one three a game, but in film he has good mechanics and a smooth release that show a possibility for a bright shooting future. He also only shoots 60 percent from the free-throw line, a mark that would be a crime on a Blazers team known for free-throw shooting, but the Blazers would be sure to help him improve that stat. His player comparison would be Antoine Walker, who was a good player in the late 90s and early 00s as he made three All-Star teams and won one championship. Walker was a player who scored high even on subpar-to-average levels of shooting, but made up for it with his offensive rebounding rates and aggressiveness. If Bey is not on the board by 16, then the Blazers should pick up Achiuwa who is more of a stash for a year or two, before he is ready to make NBA contributions.
46th PICK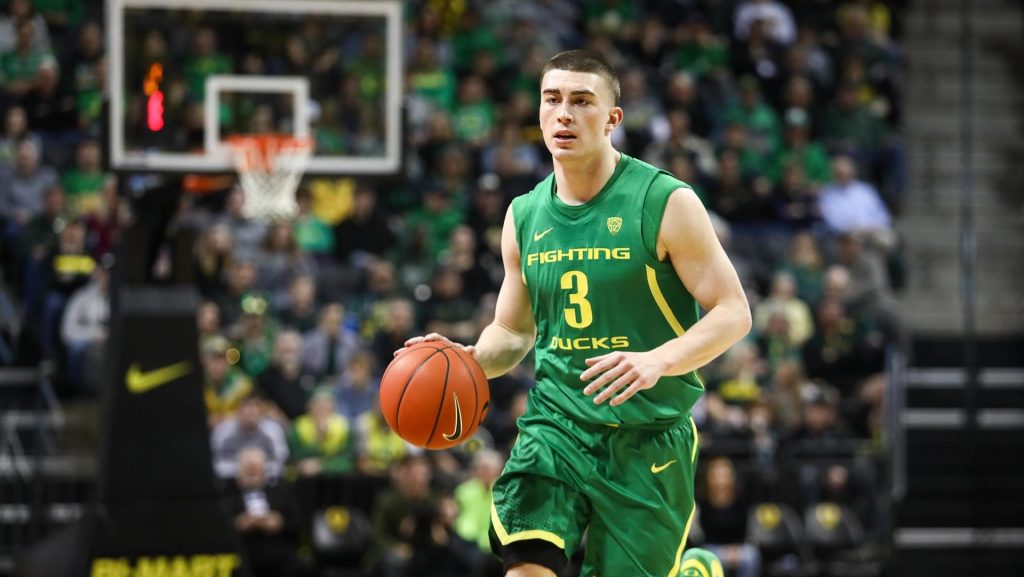 Payton Pritchard, Oregon, PG, 6'2"
Stats: 31 G, 37 mpg, 20.5 ppg, 5.5 apg, 4.3 rpg, 1.5, spg, 46.8 FG%, 41.5 3PT%, 82.1 FT%
This may be a bit of a reach as Pritchard is currently projected to be picked around the 50s. However, as someone who watched Pritchard play both in high school and college, it would be cool to see him stay in Oregon for at least the start of his professional career. Pritchard is a very hard-working player who started all four years at Oregon and was on the team that made the run to the NCAA Final Four. He has never been the biggest or the most athletic on the court, but he makes up for it with his IQ and hustle. His main weakness is just that lack of athleticism and whether or not he can keep up with a lot of quick and athletic NBA guards. While he may not fit into the Blazers' depth chart, especially with the Blazers never really utilizing a backup point guard, in my opinion he is a much better option than Anfernee Simons, who has shown little value so far in his short career.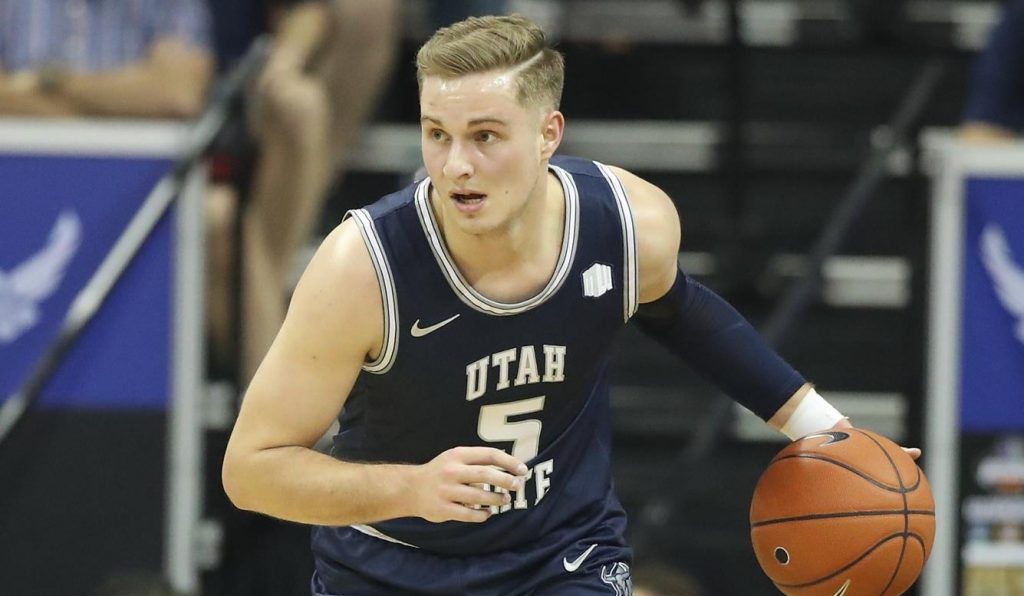 Sam Merrill, Utah State, SG, 6'5"
Stats: 32 G, 35 mpg, 19.7 ppg, 3.9 apg, 4.1 rpg, 46.1 FG%, 41 3PT%, 89.3 FT%
A more realistic player for the Blazers to take would be Merrill. Merrill, like Pritchard, was a four-year starter on a very consistently good Utah State team. Merrill is seemingly a great fit for the Portland Trail Blazers team. He averaged 17 points per game on 42 percent shooting from three, shooting higher than 45 percent in two seasons. He was also a very good defender, consistently placing in the top of the Mountain West Conference in advanced defensive statistics. Think of Merrill as another Gary Trent Jr. and, after his bubble performance, I'm sure Blazer fans would be very happy with another Trent Jr. on the team. Merrill is more than likely to be available when the 46th pick comes around and the Blazers would be foolish not to pick a player of that caliber since there are not many better options around that range.
The NBA Draft is hardly ever the Blazers' most important part of the offseason, that award usually falls to free agency as their low draft picks rarely give them a chance at a superstar talent. However, if the Blazers can select the right players as they have done in recent years, they can consider the draft to be a success and focus on the more important parts of the offseason.