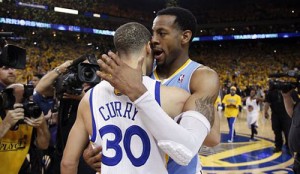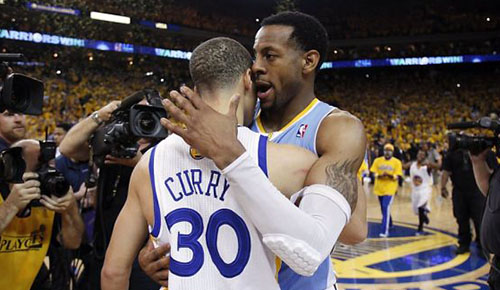 According to ESPN "the Golden State Warriors have reached a verbal agreement on a four-year deal with Andre Iguodala (G/F) worth $48 million."
This comes after the Warriors were able to dump Richard Jefferson (SF), Andris Biedrins (C) and Brandon Rush (G/F) onto the Utah Jazz, originally in an attempt to make room for Dwight Howard.
The Warriors are also expected to renounce their rights to Jarrett Jack (G) and Carl Landry (PF) to make room for Iggy's salary, making both players unrestricted free agents.
Fantasy impact:
This is a great move. Iguodala was somewhat of a disappointment in fantasy in 2012-13 when he joined the Denver Nuggets. His numbers dropped from his averages back when he was a play facilitator with the Philadelphia 76ers. Ty Lawson (PG) called the shots and was the clear playmaker for the Nuggets. The impression was that AI9 would explode offensively. That didn't quite happen. What DID happen was that he shot the worst FT% of his career 57.4%. He still did 13-5-5, which of course we loved.
Iguodala should immediately be expected to be the Warriors' new starting SF, dampening the outlook for sophomore Harrison Barnes (SF).
His departure opens the door for Wilson Chandler (G/F) to make some noise in fantasy next season. Chandler is also a multi-category threat and now makes a case to be on many people's sleeper lists. Shhh!
It would be nice to see Andre average 15.3 PPG; 5.8 RPG; 5.5 APG; 1.2 3PPG; and 1.7 SPG as a Warrior.