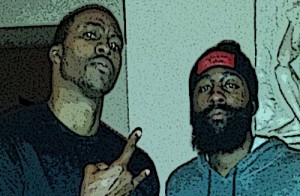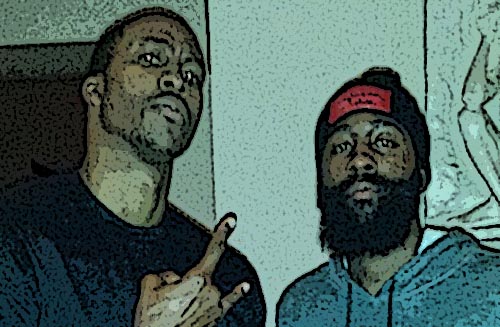 We're still waiting for his official announcement, but word on the street – and by street I actually mean internet – is that Dwight Howard will sign with the Houston Rockets. Hooray! Oh, I'm not a Rockets fan. It's just that the move creates so many winners in fantasy basketball. In fact, the only probable actual losers thanks to Howard's decision would be the Los Angeles Lakers fans who wanted him to stay. I suppose you can scoop up the remains of those burned Howard Lakers jerseys and bury them alongside the ashes of his Orlando Magic ones. (NOTE: Writers on this site do not in any way condone the burning of jerseys of players who appear to have been disloyal to their teams.)
Fantasy Basketball Impact:
Howard will clearly end up outperforming his reduced numbers when he played for the Lakers now that he's in Houston. Houston has a high-octane, fast-paced offense, something that doesn't seem to suit Howard's "Let me just pound it in the paint and if I can't, I'll kick it out to ya, K?" upbringing in Orlando. At the end of the day, I would trust Kevin McHale, who practically wrote the book on pound-or-kick-for-the-three play, as opposed to Mike D'Antoni, in making things work out.
So, yes kids, expect D12 to bring on those big man numbers again. Likely a 20-point, 14-rebound and 2.3 blocks kind of season, as well as a ton of shots made in the field to boost your fantasy team's field goal percentage. And yes, he will still lose you free-throw percentage in most weekly match-ups.
James Harden, who finished in the Top Five in fantasy basketball during the 2012-13 season, can't possibly improve on his numbers. What he does bring into this mix is the possibility of building an on-court rapport with Howard. You know, something to the tune of a killer pick-and-roll kind of thing. And that, folks, should only serve to improve both of their games.
Expect both Harden and Chandler Parsons to get a few more open looks from downtown. Not a whole lot more because they did take a lot last season in the first place, but even a slight bump in improved triples made stats from both those guys is always a welcome sight.
The Rockets are already busy making room with rumors of Omer Asik and Jeremy Lin on their way out. The Rockets are trying to make Josh Smith joining the team happen!
But, let's wait for that shoe to drop before breaking it down, right?
Moving on, something I think the Los Angeles Lakers should get to right away. Cap space! Aside from that, we can now give Mike D'Antoni a chance to make his system work. Steve Nash, Kobe Bryant and Pau Gasol should all get solid fantasy seasons in. More Gasol than Nash. Pau's fantasy value, aside from injury, got really hurt by Howard's presence in the paint. Things should look up for him this season. He's resting his knee and is expected to be ready and back to the old Pau come training camp.
Gasol should transition closer to his 2011-12 numbers of 17.4 PPG, 10.4 RPG and 1.4 BPG with a solid field goal percentage and reliable free throw percentage.
*The best things about this signing is Howard's lack of flip-flopping about it, AND there didn't need to be an ESPN special scheduled around it.