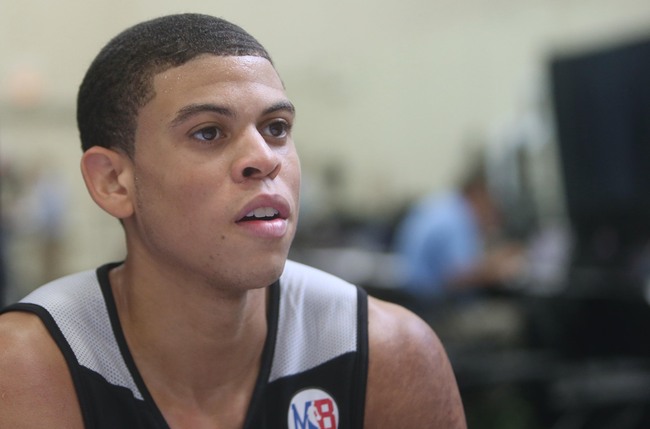 As a Sacramento Kings fan, the NBA Summer League games have been especially hard to watch.
There have been flashes of brilliance from both of our draft picks (McLemore, McCallum), but not enough team cohesion to put together a win (Sacramento is 0-4 for the tournament). Turnovers, air balls, not enough screens, poor shot selection and bad transition defense have all been culprits. Attribute most of this to being the youngest and most inexperienced group of players in the tournament, with only two on the roster (David Lighty, Xavier Gibson) with a professional basketball career to speak of.
Ben McLemore has shown he's not afraid to shoot the ball. I guess that's OK, considering that's why we drafted him. After a couple of horrid starts in Games 1 and 2, in Game 3 against the Raptors he managed to put up a game-high 26 points. While in Game 4 matched up the Timberwolves, although his shooting woes returned, I found I was really rooting for him to finally get that elusive first assist, but no such luck. You could see that he was making progress, and in such a short time, too.
Ray McCallum can handle the ball. He has the speed and quickness, and even the savvy (I loved some of the passes he executed) to get to the line and make it most of the time. It was clear from his performance in Game 2 versus the Warriors that he has what it takes to be a point guard in the league, with 23 points and 6 steals to go along with them. Overall so far, I'm impressed.
All in all, it has been good to be able to see the potential talent get out there and mix it up, even if it meant I had to see the team wearing purple and black come up short each time.
With the the loss to the Timberwolves in Round 1, the Sacramento Kings will be competing in the consolation round starting July 19.