2013-14 NBA SEASON PREVIEW CONTENT LIST
Atlantic: Celtics | Nets | Knicks | 76ers | Raptors | Division Preview 1 and 2
Central: Bulls | Cavaliers | Pistons | Pacers | Bucks | Division Preview
Southeast: Hawks | Bobcats | Heat | Magic | Wizards | Division Preview
Pacific: Warriors | Clippers | Lakers | Suns | Kings | Division Preview
Northwest: Nuggets | Timberwolves | Thunder | Trail Blazers | Jazz | Division Preview
Southwest: Mavericks | Rockets | Grizzlies | Pelicans | Spurs | Division Preview
Top 10 by Position: PG | SG | SF | PF | C
Top 10 Lists: Sixth Men | Sophomores | X-Factors | Intensity | Under 25 | Comeback | GMs | Europeans | Overrated | Contenders | Wild Predictions
Fantasy Basketball | NBA Fandom Games | League Preview | Ultimate Season Predictions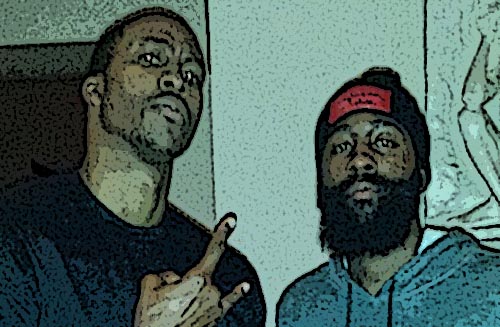 MVP
Brandon Harrison: James Harden. The Houston Rockets have championship expectations this season, and although Dwight Howard is the reason for most of the excitement in H-Town, Harden is primed for an All-NBA season. With Kobe Bryant recovering from his Achilles surgery, Harden will stake his claim as the best shooting guard in the NBA.
Josh Lowery: Tony Parker could come out smoking this season after falling just short of a championship in June. Dirk Nowitzki is in a contract year and desperate to make his team an attractive suitor for a big free agent next summer. Dwight Howard is in a situation that should allow him to thrive even more than his Orlando Magic days. And yet with all that incentive, these three players will be looking up at James Harden at the end of the regular season. The guy has shown he has the ability to complement NBA All-Stars on the Oklahoma City Thunder and carry a team already in Houston. I believe adding the dominant inside presence of Dwight sets up Harden to be more complete–and more valuable–than ever.
Aaron Lanton: Dwight Howard averaged 17.1points, 12.4 rebounds and 2.4 blocks in 76 games for the Los Angeles Lakers despite being hampered by multiple injuries. Now imagine what a healthy, motivated Howard will do with a team suited to his strengths. He's been working on his post game over the summer with Hakeem Olajuwon, and will continue to receive tutelage from The Dream during the season. In case you forgot how amazing Olajuwon was, WATCH! Big things are expected out of Howard this season, and there's no legitimate reason to believe he will not deliver the goods.
PLAYER MOST LIKELY TO FALL OFF
Harrison: Zach Randolph has been on a steady decline since the 2011-12 season. While injuries hobbled Z-Bo during the lockout, last year Randolph saw his points-per-game average drop nearly five points from the 2011-12 campaign and he came up relatively small during the Grizzlies playoff run last year. Athleticism has never been Randolph's strength, but his conditioning, a coaching change and Marc Gasol's ascent may mean fewer opportunities for Z-Bo.
Lowery: I could be overthinking this one, but I feel like I have to look at the Spurs for this candidate. After playing as long a season as you can play last year and still coming up short, I'm looking at Manu Ginobili and Tim Duncan as potential victims of "Disheartened, Tuckered Out Old Man" disease. At 36 and 37 years old respectively, especially having each already tasted Larry O'Brien glory, a season finish like last year's is the kind of thing that makes a man start looking ahead to the next stage of his life. It would be easy to give this distinction to Ginobili given his propensity for injury and the fact that he's now another year older, but with the rise of Tiago Splitter during the postseason last year, I'm looking for Tim Duncan to see his role diminish the most. So sue me.
Lanton: Dirk Nowitzki. It's a real bummer to see your favorite players become unable to do what they used to do. The old guard will be losing a lot of legends in the next few years, but he is likely to regress the most of all during the 2013-14 season. Injuries limited Nowitzki to only 53 games last season and his lowest per game numbers since his rookie season. The addition of Monta Ellis will help the scoring deficiencies the Dallas Mavericks had, but the team still relies too heavily on their aging superstar. This is the one prediction I hope is wrong.
BREAKTHROUGH PLAYER
Harrison: Do you remember the 2009-10 NBA Rookie Year? He was one of only four players to average 20 points, five rebounds and five assists per game during his rookie season. His name is Tyreke Evans, and when the 2013-14 season starts he'll only be 24 years old. Evans can still be a major contributor on a team with a semblance of organizational order (i.e., not the Sacramento Kings). A new start with the New Orleans Pelicans will give Evans a chance to make a run at NBA Sixth Man of the Year.
Lowery: While it's tempting to go with Anthony Davis of the New Orleans Pelicans here, I can't forget what I saw from Kawhi Leonard in the NBA Finals against the Miami Heat. A bruising rebounder with the ability to hit not just shots, but clutch shots in the championship series against the league's best defensive team, Look for Leonard to see a spike in productivity (and national media attention) as a result.
Lanton: Tyreke Evans. Stop laughing. Evans is a tremendous talent drafted by a team with horrible mix of lackluster management, questionable coaching and incompetent owners. The most recent precedent for a talented player starting to excel with a new situation is the other John Calipari protege, John Wall. After the Washington Wizards stopped surrounding Wall with young, immature players, he began to show signs of being a perennial NBA All-Star. Evans averaged over 20 points, five rebounds and five assists as a rookie, but has shown a decline in production in his three subsequent seasons. Expect to see more of the rookie-type Evans with the New Orleans Pelicans.
BEST TEAM
Harrison: For about the last four years we have patiently awaited the demise of the San Antonio Spurs. In the 2012 Western Conference Finals, Kevin Durant, Russell Westbrook and James Harden blew by the old men in black and silver and ushered in a new era in the West. Fast forward to the 2013 NBA Finals and the Spurs are one headband, two missed free throws and a Ray Allen three-pointer from winning their fifth championship. Even though Manu Ginobili's reckless playing style is markedly less effective, Tony Parker is still nearly unstoppable at getting to the basket and Tim Duncan is still an All-NBA caliber big man after all these years. Plus, the youth movement is in full effect. Kawhi Leonard is only getting better and Danny Green's jumper has scientifically been proven to be as moist as the San Antonio River. Last year's runner-up will be back on top of the Southwest Division barring any major injuries.
Lowery: It's going to be a bloody, filthy dog fight, but I believe Houston will be that much improved with Dwight Howard and will win a photo finish with the Memphis Grizzlies for divisional top honors. This prediction could very well bite me, but with Zach Randolph getting slower with every season and Houston only improving, I think beauty overtakes age in the regular season. But no offense, Rocket fans, beware your team's youth in the postseason.
Lanton: Memphis Grizzlies. This is a weird question for the Southwest division. The Rockets will likely win the most games, and the San Antonio Spurs were a few fluky plays from winning a championship last season. The Grizzlies did not add big free agents, but their new coach, solid offseason acquisitions and additional playoff experience push them a tiny margin above the opposition. The Rockets will win more games than other teams in the division, but will have to wait a season to gain the team chemistry necessary for being the alpha dog of the Southwest division.
WORST TEAM
Harrison: The Dallas Mavericks will be occupying the cellar of the Southwest this season, which doesn't mean they won't put up a fight. Dirk Nowitzki and Co. finished an even .500 last season even though Nowitzki missed 29 games. With the addition of Monta Ellis, the Mavs will be scrappy and push their way toward the playoffs again. But the injury bug could easily have the Mavs finishing behind the upstart Pelicans.
Lowery: Even with their roster improvements in the offseason, it's hard not to imagine anyone other than New Orleans bringing up the rear in the Southwest. Though they're sure to improve over last year, so are Houston and Dallas, both of whom were looking down at New Orleans at the end of 2012-13. While I expect San Antonio to fall off last year's pace, there's no way the NBA's runner-ups–whose roster is largely unchanged from its title run–will fall all the way into the division basement. I already picked Memphis to finish second, so by virtue of the process of elimination (not to mention the eye test), New Orleans will finish a plucky 5th.
Lanton: Dallas Mavericks. The makeup of the team is different from last year's squad that featured a bunch of washed-up veterans on one-year contracts, but still not much better. Nowitzki's slow, but steady decline is the biggest reason that the team will struggle. The Mavericks have no particular strength as a team, but have several weaknesses: lack of defense, old age, poor PG play – to name a few. The Pelicans beat them out by having lots of young talent with NBA All-Star potential.
FINAL THOUGHTS
Harrison: The Southwest Division is going to be the toughest in the league this season. Both Western Conference finalists, Memphis and San Antonio, and the Dwight Howard-powered Rockets will all be near the top of the standings come April. The Pelicans are attempting to revitalize basketball in New Orleans and have a potentially intriguing group of talent with Anthony Davis, Jrue Holiday, Evans and Eric Gordon. Dirk Nowitzki and the Mavs will make another dignified run toward the playoffs in his waning years. Ultimately, the two biggest storylines come from Texas. Is this finally the year the Spurs fade away? And will Dwight Howard redeem himself by bringing a title to Houston?
Lowery: As a Mavericks fan, I swallowed all the Orwellian rhetoric I could find that suggested Houston was a bad landing spot for Dwight Howard. While I still empathize with myself for having done that, I can also now admit that this new marriage is nothing but bad news for the perennially dominant Spurs and Mavericks, not to mention the hard-working Grizzlies. Even so, the Spurs are crafty veterans with one of the greatest all-time NBA coaches, and the Mavericks have a new roster mix that is eerily reminiscent of their 2011 title team. I expect this division to belong to James Harden and Dwight Howard in the long run, but for at least the next season or two, expect the Southwest to be a veritable Fight Club.
Lanton: This is the toughest division in the NBA by far. Three of the ten teams who start the season with realistic championship aspirations are in this division. The Spurs should finally be too hampered by Father Time to play at an elite level, but I've learned not to doubt that team while Tim Duncan is still playing. The Rockets win the most regular season games. The Grizzlies are the team to make it out of the West where they defeat the Chicago Bulls in the Finals. All hail the Grindhouse!