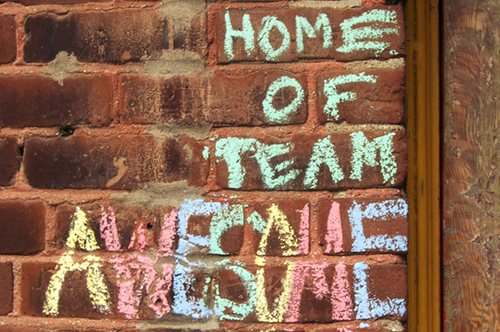 Don't forget to check out our 2013-14 NBA Ultimate Season Preview!
These are the latest rankings of the Baller Mind Frame fantasy basketball think tank (which would be Frankie Buckets and yours truly). Seriously, we do want to keep you updated on the ever fluctuating valuations of players in the game of fantasy hoops. We intend to update this list regularly, so bookmark it Like a Boss!
The rankings are based on the standard nine categories of points scored, rebounds, assists, steals, blocks, three-pointers made, field goal percentage, free-throw percentage and turnovers.
Kevin Durant, SF – His superior shooting percentages keep ahead of LBJ by just a hair.
LeBron James, SF – Who doesn't want point-guard level assists and power-forward like rebounds from their high-scoring small forward?
Chris Paul, PG – His understated ability to be efficient just adds to the solid assists and steals he brings to the table.
James Harden, G/F – He is a certified multi-cat contributor with a unique blend of PTS, 3PTM, FT% and STLS.
Stephen Curry, G – His ankles are still a constant worry, but if he's healthy he can outperform CP3 in fantasy.
Kyrie Irving, PG – He's still on the rise, but he needs to take better care of himself and avoid injuries to keep his value.
Kevin Love, F/C – Could lead the league in rebounding this year. 20-20 games are just so pretty to look at.
Paul George, G/F – He's a bona fide multi-cat threat and still can build on last season's breakout performance.
Al Jefferson, F/C – A 20-point, 10-rebound, 2-block line on average is a possibility in Charlotte.
Derick Rose. PG – Finally! #TheReturn of D-Rose is here. He looked good in his first pre-season game back.
Marc Gasol, C – He's one of the most well-rounded big men in the league. He's also a good shot from the line at 84.8%.
Carmelo Anthony, F – He is sliding back to small forward. He might lose some of last season's match-up advantages, but at least he won't get banged up as much.
LaMarcus Aldridge, F/C – Few big men who score in the 20-point range can boast of 80+ percent free-throw percentage.
Al Horford, F/C – Who can argue with a double-double, plus 1-steal and 1-block average?
Deron Williams, PG – With freshly added talent, he could easily improve to over 10 APG and his FG% and TO situation should improve. These come at the price of less points scored.
Anthony Davis, F/C – A great all-around defender, 75% free-throw, and is only entering his sophomore season!
Nicolas Batum, G/F – He does a little bit of everything. Roto gold!
Dirk Nowitzki, PF – He's in line to have a bounce-back season and should be a solid second-rounder.
Serge Ibaka, F/C – He can win you blocks, without hurting your team FT%. Nuff said.
Damian Lillard, PG – He is primed to improve on his rookie numbers.
Dwyane Wade, G – Knee issues and his tendency to be rested during fantasy playoffs stifle his solid game.
Pau Gasol, F/C – Bye-bye Dwight! Hello, Pau Gasol of 2011-12! Just watch out for his knee tendinitis.
Mike Conley Jr., PG – His post-Rudy-Gay-trade numbers hint at an improved 2013-14 season.
Larry Sanders, F/C – Think Serge Ibaka, but with more rebounds and poorer FT%.
Paul Millsap, PF – The move to Atlanta can only revitalize his diminished fantasy luster in 2012-13.
Joakim Noah, F/C – "Mr. Hustle and Energy" just needs to take care and avoid plantar fasciitis.
Kemba Walker, PG – He made a nice jump in 2012-13 with improved scoring and steals. The addition of Al Jefferson could benefit his line.
Rudy Gay, SF – Toronto's main scorer is looking to get back into Fantasy's Top 20 now that he's settled into his new team.
Ty Lawson, PG – Coach Brian Shaw can teach him a thing or two, but he's got to get back to those once-excellent shooting percentages.
Kobe Bryant, SG – He's recovering from his torn Achilles and could miss the season opener, but we know better than to bet against the Mamba.
John Wall, PG – His post-All-Star numbers last season were encouraging. His lack of threes is the only think keeping him from the elite tiers.
Nikola Vucevic, C – He broke out last season in Orlando. We expect him to build on his already much improved game.
Russell Westbrook, PG – He's a Top-10 talent, but is expected to miss the first 4-6 weeks of the season.
Brook Lopez, C – A talented scorer and solid shot blocker whose only Waterloo is his glaring lack of rebounding ability.
Kawhi Leonard, G/F – His value has been hard to peg. He's either overrated or underrated. This season should define his long-term outlook.
Ricky Rubio, PG – He will be in the Top 5 of both assists and steals, but his lack of scoring and poor FG% drag down his value.
David Lee, F/C – You can count on him to deliver a double-double almost on a nightly basis. Just don't expect any defensive numbers.
Tony Parker, PG – Few point guards actually boost your team's FG% and in that department Parker's your man. We're worried he didn't get enough rest thanks to his participation in Eurobasket 2013.
Brandon Jennings, PG – He's now in Detroit. Expect more dimes, but a lot less points on the board.
Chris Bosh, F/C – Brings great percentages and added some blocks last season. He just has a nasty habit of disappearing for days.
Monta Ellis, G – He should fit right in Dallas' system with ease.
Dwight Howard, C – Superman brings super big-man stats in bunches. If you're committed to punt FT%, grab him a lot earlier.
Jrue Holiday, PG – He just needs to cut down on his turnovers. Once he does, watch his value improve by leaps and bounds.
Tim Duncan, F/C – He surprised everyone with his great 2012-13 season. Still, we have to watch out for his age-related decline.
Eric Bledsoe, G – Expectations are very high for him now that he's a starter in Phoenix, but the proof will be in the pudding.
Roy Hibbert, C – He bulked up and put in practice sessions with Duncan. He was fantastic in the 2012-13 Playoffs. Can he carryover the momentum?
Ryan Anderson, F/C – He's like the "Serge Ibaka" of three-point shooting; like a specialist, but actually brings more to the table.
DeMarcus Cousins, C –  DMC is a good source of counting stats and would rank higher if his shooting percentages improved this season.
Klay Thompson, SG – He led the Warriors in scoring last season. Let's just hope Andre Iguodala doesn't cramp his style.
Derrick Favors, F/C – With both Millsap and Jefferson gone from Utah, Favors has the paint all to himself (and Enes Kanter).
Previous Top 50 Rankings: August 4, 2013
Photo courtesy of Marc Falardeau/Flickr