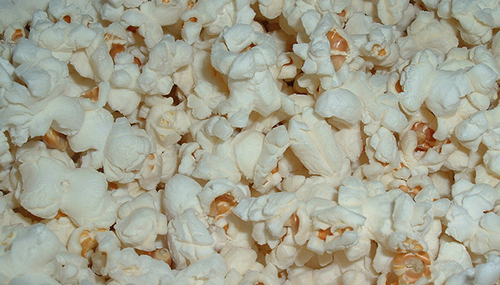 Don't forget to check out our 2013-14 NBA Ultimate Season Preview!
The Dallas Mavericks played their first 2013-14 NBA preseason game versus the New Orleans Pelicans, losing a close 94-92 game on Monday. Here are several thoughts on the personnel on the hardwood.
Surprises
1. Monta Ellis
Looked very confident in his first outing and had better-than-expected chemistry with the other players, Brandan Wright in particular. 13 points and 7 assists in limited minutes gets a thumbs-up.
2. Brandan Wright
I learned only a few days ago that he'd put on 15 pounds of muscle in the offseason, and it showed on Monday night. He played stronger and bolder and doesn't appear to have lost any touch as a result. Wright could significantly outperform my predictions for him this year, and that'd be fine by me.
3. Wayne Ellington
The guy I effectively branded "Mr. Irrelevant" in my Dallas Mavericks 2013-14 season preview showed me he might be anything but. Surprisingly effective on defense, he was also efficient from outside. It's way too early to truly tell, but if he can continue in the form I saw in this first preseason game, he may actually compete for legitimate minutes at the 2-spot.
4. D.J. Kennedy
He was mostly facing the end of the New Orleans Pelicans bench during his minutes, but of that late group of free-agent signees the Mavs picked up last month, Kennedy seemed by far the most eager to impress. And impress he did, showing hustle on both ends without looking tentative on offense. You never know what it could translate to in the regular season, but right now I'm rooting for him to land a roster spot.
As expected
1. Dirk Nowitzki
Looked like the embodiment of indifference on Monday night, as is his right as an established future Hall of Famer. Regardless, my heart warmed and my mouth cracked a boyish smile at the sight of him in uniform at the AAC.
2. Shawn Marion
Nothing to see here. He looked fine and did what he does.
3. Vince Carter
Pretty much picked up where he left off last season. I was mildly surprised at his precision from behind the arc at this early stage.
4. Gal Mekel
A lot of turnovers put Mekel right up against the line separating "as expected" from "disappointment." Nonetheless, he's still getting acclimated to the NBA and was forced to fill the shoes of Jose Calderon and Devin Harris, who both sat while getting over offseason injuries. Being his very first game in front of live Mavs fans, I saw enough good to keep him out of the doghouse.
5. Bernard James
There's a reason the Mavs dumped him and re-signed him on the cheap. The guy is a defensive plus but his abysmal offense casts a shadow over the rest of his game. Monday night did nothing to change that perception.
6. Jae Crowder
Crowder actually played well last night, but because of his propensity to swing wildly between effective contributor and bone-headed liability, either sort of showing would've been "as expected."
7. Fab Melo
He didn't even play. Did anyone notice? Does anyone care?
Disappointments
1. Samuel Dalembert
I've been anxious to see this guy in action with the Mavs since his signing, so managing four fouls and four turnovers in only 11 minutes of play is quite the disappointment. Rick Carlisle attributed it to fitness. If that's the case, I can let Sam off with a warning. On the bright side, he handled a few difficult passes from Ellis pretty well, which gives me hope that he can keep up with a faster game even if he's a bit sluggish himself. TBD.
2. Ricky Ledo
It's been known for a while that Carlisle plans on starting the fresh second-round draft pick on the Mavs' D-League team, the Texas Legends. It's also been known that Ledo is a very raw, young prospect who hasn't played meaningful, competitive basketball since he was a high school senior two years ago. It all showed on Monday night. Aside from one shot clock-beating three-pointer, Ledo's shots were forced and his passes erratic. In short, he showed a lot more "raw" than he did "prospect." Hopefully his time in Frisco will benefit him.
And that's a wrap. For those players I failed to mention who may be reading this, don't sweat it. Let it motivate you to new heights. Here's looking at Wednesday night in Memphis.
Photo courtesy of Anna/Flickr