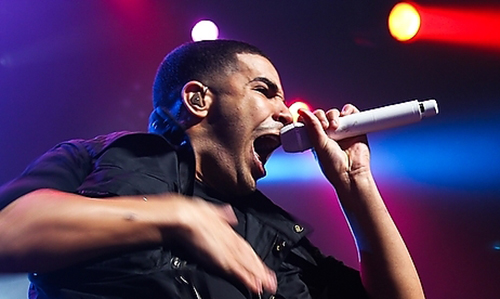 Don't forget to check out our 2013-14 NBA Ultimate Season Preview!
There was a lot of news surrounding the Toronto Raptors on September 30th. First of all, it was Media Day, when reporters and journalists alike got to see the new and old players pose for pictures and answer the question "What did you work on this summer?" over and over again.
However, on that very same day, a big announcement was made. It became official that the Toronto Raptors will host the 2016 NBA All-Star Game. It will be their first time hosting and the very first All-Star Weekend to be hosted outside the United States.
The Toronto Raptors will be re-branded with new colors by the time this All-Star Weekend is going on, so that season could be the jumping off point to the turnaround for a franchise that has suffered in mediocrity for basically its entire existence. The Raptors have been a laughingstock for most of their first 18 years. They've won 11 playoff games — definitely something to be laughed at and ridiculed for.
What if Tracy McGrady stayed and played through his prime with Vince Carter? What if Carter didn't miss that last-second shot in Game 7 against Philly? What if the Raptors picked LaMarcus Aldridge or Rajon Rondo instead of Andrea Bargnani? What if they drafted Andrew Bynum, David Lee or Danny Granger instead of Charlie Villanueva? What if they didn't trade the draft pick that ended up being Roy Hibbert for Jermaine O'Neal?
Those what-ifs might only be scratching the surface of all the blunders the Toronto Raptors franchise and its fans have had to endure. That's why the announcement of the 2016 NBA All-Star Weekend coming to Toronto means so much to Raptors fans.
Despite the years of anguish and torture players and fans have had to go through, there seems to be a newfound energy coming from the Toronto franchise.
That newfound energy started with the 2011 NBA Draft, when Toronto drafted Jonas Valanciunas out of Lithuania. The young center had to stay in Europe the year he was drafted but got to play this past season, impressing many and giving new hope to Toronto fans. Another reason the Raptors seem to be heading in the right direction is their new general manager, Masai Ujiri. This past season's Executive of the Year managed to trade away what seemed to be an almost untradeable contract and player in Andrea Bargnani.
The latest piece in the new energy puzzle comes in the form of Toronto's own Grammy Award-winning rapper, Drake. Love him or hate him, his involvement with the Raptors franchise is something to be happy about. Many people will draw parallels between Drake and Jay-Z, both being famous rappers (one more legendary than the other) representing the NBA franchise from their hometown. Both guys are friends with the best player in the game, LeBron James, as well as Kevin Durant and other top NBA players.
The two things that attract players most to teams in free agency are weather and winning. Toronto doesn't have the winning yet, and let's not even get into Toronto winters. Drake won't deliver guys like LeBron and Durant to Toronto, but he definitely brings some panache to a franchise in dire need of it.
Drake will most likely be involved with the 2016 All-Star Weekend. It hasn't been made official, but it seems as though he'll have the hosting honors in addition to a performance or two.
Drake was on the ESPN show "First Take" the day before the announcement was made official. On air, he said that the "real goal is to build up the Toronto Raptors." That statement got an immediate reaction from Stephen A. Smith, one that Raptors fans have had to hear for many years. Smith began to laugh and ask Drake, "the Toronto Raptors? Really? Really?"
There might be a good reason for that reaction. But reactions like that are why fans get excited about the future of the Raptors franchise. One day the Raptors will be a legit contender in the NBA and those reactions will stop. September 30th, 2013, is the day that marks the beginning of the Toronto Raptors turnaround. With Masai Ujiri making the decisions, Jonas Valanciunas playing and Drake generating buzz around the city, it's only a matter of time before the Toronto Raptors are respected.
Photo courtesy of Chicks with Guns Magazine/Flickr