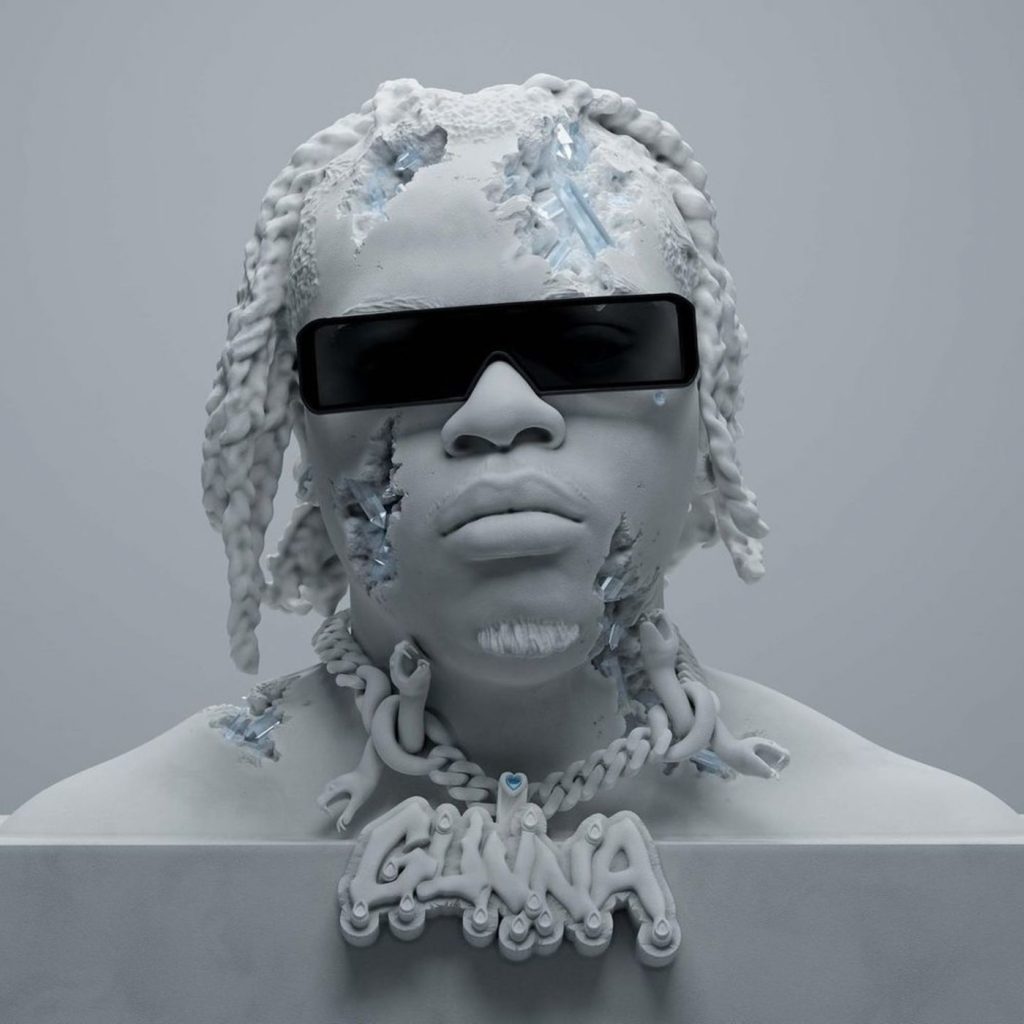 Sergio Kitchens, better known as Gunna, is back with his third studio album, DS4EVER. His first project since 2020's WUNNA, which is arguably one of his better bodies of work, Gunna's latest release is the fourth and final installment of his Drip Season series of projects. DS4EVER also features a whopping 15 guest verses, and when you look at the guest list, it's essentially a who's who of modern trap music. Future makes three appearances, Young Thug shows up twice, while Kodak Black, 21 Savage, Lil Baby, and Roddy Ricch all appear once. Other big names on this project include Chris Brown, Drake, G Herbo, and Chlöe, with frequent collaborator Nechie also popping in. The stacked guest list also includes some of trap's biggest producers, as Metro Boomin, Wheezy, Turbo, Mike WiLL Made-It, and Southside all contribute to DS4EVER. Even with the stacked guest and producer list, it felt like Gunna failed to live up to expectations, especially when considering the quality of Drip Season 3 and WUNNA.
This project starts off softly, with the first track, "private island," seeing Gunna croon about hanging out with a lady and smoking weed over a soft, soothing instrumental. After this track, the album quickly picks up with one of the best songs on the project in "pushin P." The instrumental on this track switches between two 808-heavy beats that make you want to hit the gym almost instantly, and this track features two of the best trap artists of all time in Future and Young Thug. All three rappers deliver solid verses in terms of flow and energy, but the lyrics prove to be laughably weak, with the highlight being when Future says "She not a lesbian, for P, she turn Pesbian." Regardless of the lyrics, this track will easily go down as one of my favorite Gunna songs.
The 808-heavy beats continue with the song "poochie gown," and even though I enjoyed the track, it featured one of the lamest disses I've ever heard. After calling out Freddie Gibbs on Twitter and reigniting some beef that began with Gunna supposedly being on the show Crime Stoppers (which was later proven false), the only mention of Freddie Gibbs on DS4EVER was with the weak line, "I can't f**k with Freddie Gibbs (No), N***as tellin' fibs (Fibs)." With all the hype Gunna himself put on this beef, this was a massive letdown. The project's next track, "mop," features a high-energy, upbeat instrumental, as well as a fantastic Young Thug feature, even with questionable lines like "I nutted all over her face (Mop), And now she look like a cow (Mop)."
The next few tracks of DS4EVER, "thought i was playing," "how you did that," and "alotta cake," are all good but not great, with 21 Savage and Kodak Black providing solid guest verses on their respective songs. The album's eighth track, "livin wild," features a gorgeous sample of "Why Me Baby?" by Keith Sweat and LL Cool J, and we hear Gunna lament about addiction and critics. This was another highlight of the project, but after two more good tracks, DS4EVER begins a run of six pretty weak songs.
The track run from "25k jacket" to "die alone" really holds this album back, as poor production, uninspired Gunna performances, and lackluster guest performances from the likes of Nechie and Chris Brown make these tracks forgettable. Even features from Lil Baby and Future don't save their respective songs, but luckily the album picks back up after the low-effort "die alone." The last three tracks of DS4EVER are, again, good but not great, and "so far ahead > empire" is a prime example of the melodic style that Gunna has become known for. Roddy Ricch also delivers a great feature on the remix of "too easy," which helps make it better than the original.
A week after the release of DS4EVER, Gunna announced that the track "P power," which was on the original tracklist and features Drake, would be added to streaming services. After a poorly mixed version was released, with very loud sexual moaning in relation to the rest of the track, the fixed version was added to streaming services and became one of the best tracks on the project. Even though the annoying moaning was still present, Gunna delivers a solid verse over some strong production, and Drake comes in hard with a verse that has him sounding extremely hungry. All in all, this was an excellent addition by Gunna and his team, as this track helps elevate DS4EVER.
While DS4EVER certainly has some high points and some strong elements, this album sadly suffers from the same issues as a lot of current trap music. The instrumentals on this album were really strong at points, but at other times, they felt uninspired and lazy. Some of the features, like both Young Thug features and the added Drake feature, were fantastic, while others, like Chris Brown and Nechie, sounded really phoned in and low-effort. Gunna's performances ranged from great to weak throughout the project, which is often the case with Gunna's projects. The track was bloated as well, as if this project was 10 or 12 tracks long, it could've been a great release, but since it was twice as long, it felt boring and too long at times throughout my multiple listens.
Regardless of its flaws as a project, Gunna's DS4EVER still has a few standout moments that show the potential Gunna has, with his melodic trap melodies and his ability to mesh well with his production. My favorite tracks were "pushin P," "P power," "livin wild," and "mop," and I see myself returning to these tracks fairly often. However, even with these highlights and the solid first half of the album, the weaker tracks on this project hold it back from being near the top of Gunna's catalog. The amount of good but not great songs also really limit the ceiling of this album, and the length of the project does it absolutely no favors. Even with all of these complaints, I still enjoyed a good portion of DS4EVER, which is why I give it a 5.8/10. I see this as Gunna's fourth-best project, squarely behind the likes of Drip Season 3, WUNNA, and Drip Harder with Lil Baby. If you're a Gunna fan or a trap fan, I'd say check out this tape, but if you're looking for a concise and engaging album to listen to, I'd say steer clear of this project.