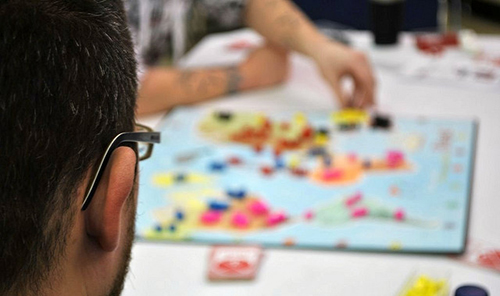 Here is a list of players who have some risks attached to them coming into the 2013-14 NBA season. Beside their names are their corresponding O-rankings in Yahoo! It's a good idea to be aware of their baggage as you may want to adjust your personal pre-draft rankings accordingly.
1. Russell Westbrook, O-rank: 7
It's been announced that he will be missing the first four to six weeks of the regular season. If there's a reason to make sure you set up your own rankings and draft exclusions, Westbrook would be it. Clearly, he shouldn't be taken in the first round of a fantasy draft given the news. Even when he returns sometime in December, there is no guarantee he will be at 100 percent health and he'll likely need some time to get into game shape.
2. Kobe Bryant, O-rank: 44
He's undergoing therapy for his knees in Germany and is doubtful for the preseason. His presence on the court for the Lakers opener is still up in the air. He could miss the first couple weeks of the season.
3. Andrew Bynum, O-rank: 53
I don't trust his knees. While a successful return would translate into high upside, I'm trying to take a more risk averse stance this season and thus am staying away from him completely.
4. Rajon Rondo, O-rank: 63
I'm worried about the possibility of him missing the first month (or more) of the season. I'm playing in a lot of leagues set to daily changes and cannot afford to sit on him that long.
5. Kevin Garnett, O-rank: 72
It is of great concern to me that he won't likely play in the Nets' 20 back-to-back games. Add to that the fact that his team is loaded with talent, and I'd rather play it safe and skip him altogether.
6. Eric Gordon, O-rank: 79
This ranking is ridiculously high considering Gordon's injury history. He was a talented scorer, but that was before he had to deal with almost chronic injuries and problems with his knees.
7. J.R. Smith, O-rank: 83
Not only is he on a sketchy timetable, he is also expected to miss five games once he's finally cleared to play, thanks to getting suspended for his violation of the NBA's drug policy.
8. Jameer Nelson, O-rank: 88
There are rumors that he could be on the Magic's trading block. Not only have I never been happy with his awful field-goal percentage, I consider him as injury prone after last season. Also, rookie Victor Oladipo will contend for some of his point guard minutes.
9. Gerald Henderson, O-rank: 91
I find his line to be too one-dimensional for his ranking. I would personally rank him somewhere at 140, which, relative to his O-ranking, is the same as excluding him.
10. Joe Johnson, O-rank: 100
Not a fan. Took a risk on him in two leagues last season and dropped him to the FA pool. Brooklyn's moves only serve to further dampen his outlook this season. There are far better and more efficient sources of threes after this spot and I would rather reach for those players.
11. Manu Ginobili, O-rank: 102
Clearly he's the weakest link in the Spurs' "Big Three." He used to be great, but now he's just old and injury prone.
12. Andrew Bogut, O-rank: 104
He never fails to miss too many games for comfort every season and I've found that excluding him helps me sleep better at night.
13. Amar'e Stoudemire, O-rank: 107
He no longer rebounds nor blocks. So he's a lesser 2012-13 J.J. Hickson? No, thanks.
14. Danny Granger, O-rank: 110
It seems like just yesterday I was a huge fan of Granger's in fantasy basketball, but no, that was actually four years ago. Sorry Danny, I've got Paul George as my favorite Pacer now.
15. Harrison Barnes, O-rank: 114
I really think Barnes had a chance to make a leap forward this season. That was before the Warriors acquired Andre Iguodala. At this point, it's not very clear how well he will do and I've penciled in a very low ceiling for him in 2013-14.
16. Gerald Wallace, O-rank: 116
I think his career has officially hit the downward spiral mark after last season.
17. Omer Asik, O-rank: 124
Dwight Howard's addition will hurt Asik's numbers. Add that to his already poor free-throw shooting percentage, and there isn't much to look forward to from Omer this season.
18. Lou Williams, O-rank: 128
The "no timetable for his return" really bothers me. If better news comes out of camp, I'd gladly re-include Lou in my rankings.
19. Anthony Bennett, O-rank: 129
I'm not down with drafting 2013's first overall pick. Cleveland's frontcourt is just too crowded and I am not willing to gamble that he will make a sudden impact as a "forced small forward." I can see him doing well, just not yet.
20. Emeka Okafor, O-rank: 135
His neck injury is a concern. I'd rather play it safe and pass on him altogether.
21. Danilo Gallinari, O-rank: 161
He is expected to miss the first half of the season, possibly more. I'd rather not risk taking him, not even in a deep league.
This content was originally posted in PointsinthePaint.com.  Check it out for more fantasy basketball awesomeness!
Picture courtesy of Derek Gavey/Flickr