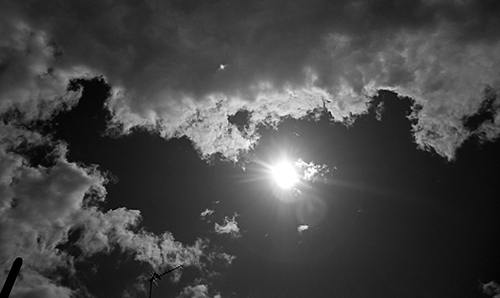 Don't forget to check out our 2013-14 NBA Ultimate Season Preview!
What's happened since Derrick Rose's ACL tear? You've seen the NBA memes. In short: a lot. Rose is officially back and played his first game since the injury with the Chicago Bulls against the Indiana Pacers in the Bulls' first preseason game on Saturday night.
Derrick Rose looked good out there, and if anyone doubted that he wouldn't have the same explosiveness he did before the injury, this game hinted that he's just as explosive, if not more, than before. Sure, his first couple of touches weren't very exciting, but his first basket came from a hard drive, a missed shot, and a put-back. He was definitely rusty, as expected, but he did look strong, confident and fearless, inviting the contact. D-Rose finished the game scoring 13 points in 20 minutes, including a fast-break dunk that said "ya'll must've forgot!" The Bulls got the win, 82-76.
During training camp, Rose claimed his jump shot had improved and he was faster, but he also said that his vertical improved as well. Apparently, Rose wants to get his head above the rim to make sure his dunks go in.
Before his ACL injury, Rose was coming about 37 inches off the ground. According to his interview with ESPN's Nick Friedell, Rose now has a vertical of 42 inches.
"I think coming into the league I was at 37 [inches vertical jump] and they tested my vertical at [a training facility], I'm probably at like a 42 [inches], so I'm jumping a little bit higher," Rose told Friedell.
Rose's vertical leap was tested at the Athletes' Performance training facility in Los Angeles, where he works with physical therapist Jen Swanson. Hopefully this means there will be a lot more of this for Rose in his return to the hardwood.
He certainly looked nimble on the floor against the Pacers, despite the expected rust. Rehabilitation has definitely treated him well, and if what he says sticks, he'll be a better player this year than he was prior to the injury. Not only does he have improved springs, he also added 10 pounds of muscle to take the constant contact he'll run into driving the lane. If he does end up being a better player than he was before, maybe the ACL injury is a blessing in disguise.
NBA defenders shiver with news of a new and improved Rose that can rise higher. Fans can't wait to watch him soar over defenders and give Chicago hope for another title. I may have to watch the Bulls games playing J. Cole's "Higher" in the background.
Photo courtesy of Craig Sunter/Flickr