No matter how talented of a starting five a team has, it's extremely vital to their success that they have talent coming off the bench. Whether it's to come in to give the starters a break or to spark their team into a comeback, the bench can change the tide in a game. If the team has the better second unit coming off the bench, their chances of success are much higher. Jamal Crawford and Lou Williams have made careers being spark plugs off the bench. Oftentimes a guard wins the Sixth Man of the Year award, but sometimes a player like Montrezl Harrell or Lamar Odom come along and shake things up. There's a possibility that this trend will repeat itself this year.
Here is who's leading the pack for the Sixth Man of the Year award through the first quarter of the NBA season: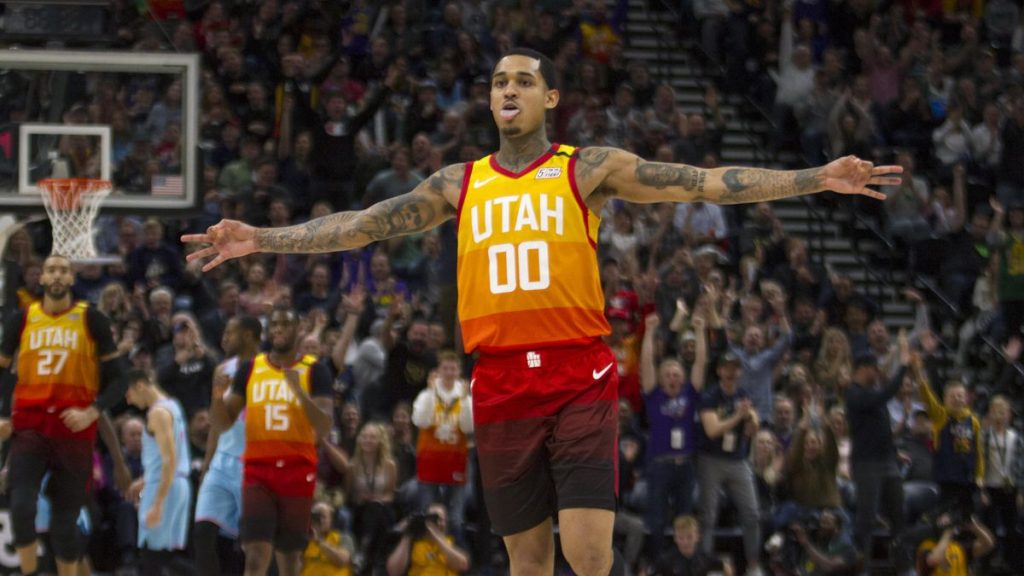 It's fair to say Clarkson has had a huge role in the success of the Jazz, as they currently sit on top of the Western Conference at 21-5. Second on the team in scoring, Clarkson is averaging a career-high 17.7 points per game coming off the bench. It's clear Clarkson has the green light to shoot as he's averaging just over eight three-point attempts per game. Just once this season he scored under ten points, and I wouldn't be surprised if that would be the only time.
2. Jarrett Allen, Center, Cleveland Cavaliers
During his time with the Brooklyn Nets, Allen was a leading candidate for the award. Following the four-team trade that sent James Harden to the Nets, Allen joined the Cavaliers where he would have to sit behind Andre Drummond and share backup minutes with Javale McGee. Surprisingly, Allen has still been a force to be reckoned with off the bench, averaging 13.1 points, 7.4 rebounds, and 1.8 blocks per game while in Cleveland.
3. Chris Boucher, Power Forward, Toronto Raptors
Since coming into the league, Boucher has steadily improved into an important role player for the Raptors. If the Most Improved Player award wasn't so stacked, Boucher could potentially be in the running. Boucher is top five in the league in blocks, averaging two per contest, and is shooting 44 percent from deep while scoring 14 points a contest.

Dark Horse: Goran Dragić, Point Guard, Miami Heat
If it weren't for injury or having to fill in as a starter for a couple games due to the Heat being down players due to COVID-19 protocols, Dragić would be higher up on this list. No matter what role you put him in, Dragić will bring value to the team. He's top five in points and assists per game for the Heat at 14.4 and 5.3, respectively. As he starts to come back from injury, Dragić has the potential to move higher up on this list.
PAST MONTHS: