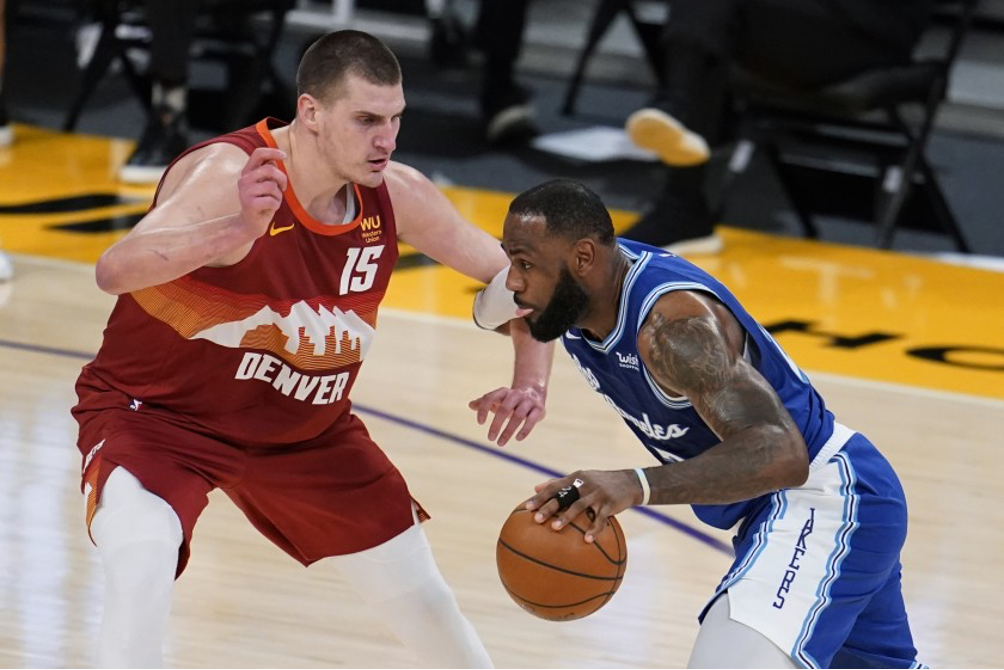 LeBron James last week hit out at NBA officials who have reneged on a promise not to host an All-Star Game this season. James went as far as to call the decision a slap in the face for him and his teammates.
James spoke to the press following the 114-93 victory over the Denver Nuggets, a game in which James was incredible. He recorded the 96th triple-double of his illustrious career, scoring 27 points, 10 rebounds, and 10 assists. Performances like this show why the Los Angeles Lakers are everyone's favorites in the NBA betting markets.
You would think James would have been delighted to chat to the press after such another amazing performance on the court. You would be wrong. James cast a despondent figure as he stood in front of the cameras. ESPN asked James about the league's decision to host an All-Star Game and James' disappointment showed.
James Has Zero Excitement About An All-Star Game
"I have zero energy and zero excitement about an All-Star Game this year. I don't even understand why we're having an All-Star Game. But it's the agreement of the Players Association and the league came about."
"Short offseason for myself and my teammates, 71 days, and then coming into this season we're told we're not having an All-Star Game, so we had a nice little break, five days from the fifth of March to the 10th, an opportunity for me to recalibrate for the second half of the season. My teammates as well, some of the guys in the league and then they thrown an All-Star Game on us like this and just break that all the way up. Pretty much a slap in the face."
"And we're all still dealing with a pandemic, we're still dealing with everything that's been going on and we're going to bring the whole league into one city that is open. So obviously, the pandemic has absolutely nothing to do with it at this point when it comes to that weekend."
"Obviously you guys can see I'm not very happy about it, but it's out of my hands. I'll be there if I'm selected, but I'll be there physically, not mentally."

James Almost Guaranteed To Be Picked For All-Star Duty
It is all but guaranteed that James will be selected for this season's All-Star Game. The four-time NBA MVP has been selected in 16 of the previous 17 seasons. The NBA moved away from the traditional East vs. West three seasons ago, adopting a vote and draft format to reinject some interest in the game.
James has captained his side in the past three All-Star Games after garnering the most votes. It looks like this will be the case once again as he leads the West in terms of votes, with Brooklyn Nets' Kevin Durrant leading the way in the East.
All-Star Disappointment Not Affecting James On The Court
Regardless of his disappointment and frustration with the NBA's officials, James isn't letting the negativity seep into his game. Far from it. He's using it to fuel some awesome performances.
The Lakers have now won five consecutive games, including back-to-back overtime victories over the Detroit Pistons and Oklahoma City Thunder. James scored his 97th career triple-double in the 119-112 OT victory over the Thunder on February 9. Can he do it again when they host the same team on February 11?
Lakers trail only the Utah Jazz in the Western Conference. The Jazz is in hot form and is currently on a 15-1 streak. Donovan Mitchell, Bojan Bogdanovic, and Rudy Gobert are enjoying fantastic campaigns. It certainly makes for a scintillating game when the Lakers head to the Jazz on February 25.