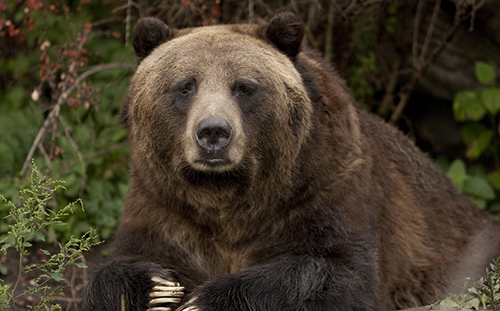 Whereupon an NBA free-agent fan sets about selecting a team to root for during the 2013-14 NBA season.
The NBA Fandom Games are an exercise of unfettered passion, stemming from a desire to see the world's greatest game executed in its most virtuous form. It has yielded a microscopic investigation of the NBA and its 30 teams, its leadership and its fans, and the outcome has been a hard-earned list of teams most worthy of a fan's support in the upcoming season. But, given the intensity of this months-long exercise, the Fandom Games may be served by temporarily shifting out of focus. A willful regression, if you will.
The game of basketball, above all else, is theoretically designed to be fun. And despite their righteous determination, noble fan bases, wisdom, and decency, certain franchises remaining in the inaugural NBA Fandom Games are not what the average fan would regard as particularly fun. While the sheer aesthetic value of a team was never going to be the driving force in this offseason exercise, it can momentarily take center stage, so as to weed out at least one aesthetically disagreeable team.
To start, the New Orleans Pelicans are certainly not that team. Anthony Davis is one of the league's most thrilling emerging stars, a game-changing big man and a genuinely unique talent. He will be joined this season by a bevy of young, capable guards, as well as returning sharpshooter Ryan Anderson. There are legitimate questions about this roster's compatibility, and things might at times get ugly, but the evolution of Davis alone makes the Pelicans an easy survivor today.
The Dallas Mavericks aren't that team, either. Dirk Nowitzki may be aging, and roster turnover has been dramatic, but the addition of Jose Calderon should enable a more capable offense, Monta Ellis is simultaneously maddening and inspiring, Samuel Dalembert is strangely compelling, Shawn Marion remains one of the NBA's quirkier talents, and the team is unquestionably well-coached. This admittedly reads as a less-than-inspiring endorsement, but it pales in comparison to some of the alternatives, and Nowitzki alone is a force worth watching.
To some, the San Antonio Spurs may feel like that team. The Spurs have been referred to as "boring" so frequently over the last 15 years that it's soared well beyond redundant and become as fundamental a part of the NBA landscape as the ineptitude of Isiah Thomas and the greatness of Marv Albert. While the Spurs lack the amazement that characterizes casual NBA fandom (a recent report had them completing only five alley-oops in the last two years), they play at a faster clip than they're given credit for, have a dynamic floor general in Tony Parker, and feature a vibrant and emerging star in Kawhi Leonard. They're fun enough for our purposes and therefore survive.
The remaining three Fandom Games contenders—the Brooklyn Nets, Indiana Pacers and Memphis Grizzlies—do not produce what is generically regarded as awe-inspiring basketball. All three teams lack explosive scorers, play at some of the NBA's slowest paces, and feature what one might generously describe as middling athleticism. For devoted NBA fans these are among the NBA's most enthralling squads, but for casual fans, in the Just For Fun Edition of the Fandom Games, they're easy candidates for elimination.
How to choose? A simple litmus test: what team, from a pure entertainment standpoint, would the NBA most like to see reach this year's Finals? Easy one: the Nets. Brooklyn advances on these grounds alone.
The Pacers and Grizzlies, for all their virtue and their grit, cannot both survive today, and mount an exceptionally difficult challenge: which grind-it-out, offensively challenged squad will survive? These were the NBA's two stingiest defenses last season, a virtue for sure, but one that hardly yields a slew of must-watch, electrifying basketball games. The insane ferocity of Tony Allen, the sight of him tearing through screens and disrupting a stunned ball handler, is almost enough to propel Memphis beyond the day. On the flip side, Paul George is the sole player with elite scoring potential between these two squads, a figure almost necessary for an entertaining contest. So it's a toss-up.
Let's give it to the Pacers, for George's scoring, Luis Scola's international flair, and Roy Hibbert's recurring role on "Parks and Recreation". The loss of Tyler Hansbrough and his mad-man routine is a tough loss in this context, but the best player in Memphis is a big man known for his shrewd craftsmanship, hardly the centerpiece on a team whose existence is notionally based on entertainment.
This was a tough one. The Grizzlies were an early favorite in the inaugural NBA Fandom Games. We'll be keeping an eye on Robert Pera's vision as the season progresses, and hoping for another Memphis run in 2014.
Photo courtesy of Scott Calleja/Flickr