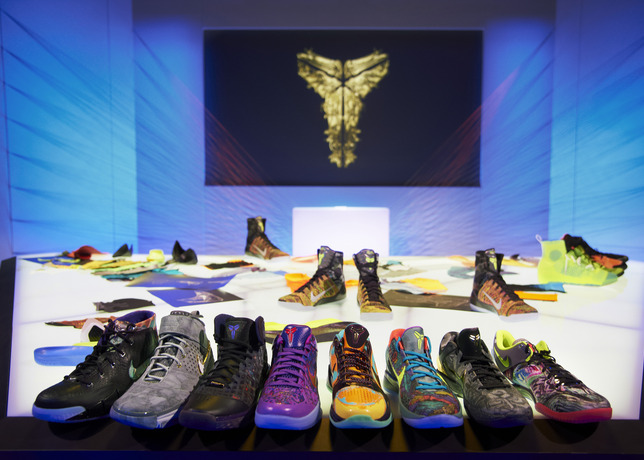 It's hard to believe that future Hall of Famer and Los Angeles Lakers superstar guard Kobe Bryant is coming up on his ninth name signature shoe with Nike. He's going 18 years into his career in the NBA, and having played in some of the most iconic shoes that anyone could ever thinking of seeing and wearing, Nike is releasing the previous eight name signature shoes leading up to his Nike Kobe 9 being released in February.
(I say "name signature shoes", because Kobe has worn two shoes before his Kobe signature series that were technically his shoes, but didn't have his name attached to them in the Nike Air Zoom Huarache 2K4 and Air Zoom Huarache 2K5, but which were designed specifically for Kobe.)
To commemorate the occasion, the first eight Kobe sneakers, The Kobe Prelude Pack, will feature distinct designs that call back to Kobe's accomplishments and achievements throughout the course of the history of those shoes, starting up with the very first Kobe – the Zoom Kobe I.
Courtesy of Nike:
Kobe Bryant has worked very closely with Nike on developing provocative, technically innovative shoes that are driven by performance and mixed with creative storytelling. 
The Kobe Prelude Pack features all eight of Bryant's signature shoes engineered for performance. The collection celebrates his career accomplishments linked with art movements. This infusion of performance design mixed with art paints a small picture for what's to come for the KOBE 9 Elite as it releases Feb. 8, 2014, where colorways will reflect Bryant's inspirations.
Each of the eight Prelude Pack shoes will release weekly beginning with the Nike Zoom Kobe I Prelude on Saturday, Dec. 7.
KOBE 1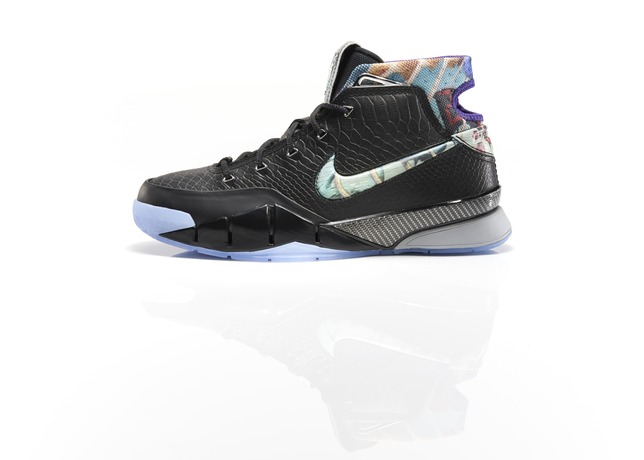 This re-release of Bryant's first Nike signature shoe honors Kobe's 81 point performance mixed with an art motif inspired by surrealism. A black mamba inspired upper features a snakeskin look with art on the collar and Swoosh revealing the inside of a snake. A special badge is featured on the sockliner with "81," paying homage to the Black Mamba's highest point total in a single game. 
Stay tuned for weekly features on the additional shoes, revealing the inside story tied to the career accomplishment and art movement around each one. 
The Kobe Prelude Pack will be available in limited quantities on Nike.com (North America, Greater China and Western Europe) and at select retailers in North America and Greater China.