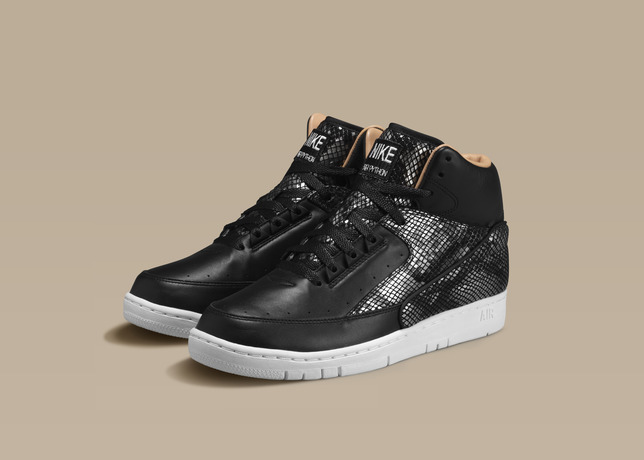 When the original Nike Air Python was released in the mid-1980s, it was something kind of alien — a bit glittery to ball in and not special enough to outshine the Nike Dunk or Nike Air Jordan series of the day. A hybrid that largely borrowed from the Nike Air Jordan II (and a latter model of the Nike Air Force series), the Air Python was underexposed and fairly underrated. Still, it has been unearthed and now holds great respect among sneakerheads who weren't fortunate enough to play in and wear the shoe upon its initial release. Since then, Nike has decided to recreate the Air Python into a luxury model — literally, the Air Python Lux.
Per Nike: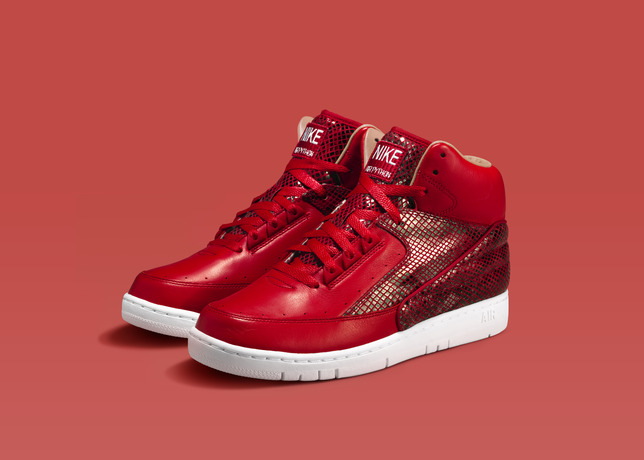 Ever progressive and enigmatic, the Nike Air Python shoe expands its stable of colors with the Nike Air Python Lux. The elevated sneaker calls upon premium details and materials to exude a street- and style-wise vibe that reflects its basketball roots and trademark cutting-edge aesthetic.
Tapping into its past, the sneaker references the creativity that surrounded the cult shoe design in 1987, when it debuted. It fuses these inspirations with the latest innovations, even as the shoe's actual origins and heritage remain a mystery.
Like the bold Nike Air Python shoe that debuted in September, the Nike Air Python Lux features an upper crafted of premium, full-grain leather, while the tongue, heel, and quarter panels are formed from debossed, printed leather that emulates snakeskin. A vachetta leather collar and interior further polish the refined design that, true to the Nike Air Python's exclusive personality, is available for a limited time only.
The Nike Air Python Lux debuts in Dec. 2013 in red with an iced blue outsole and black with a white outsole.