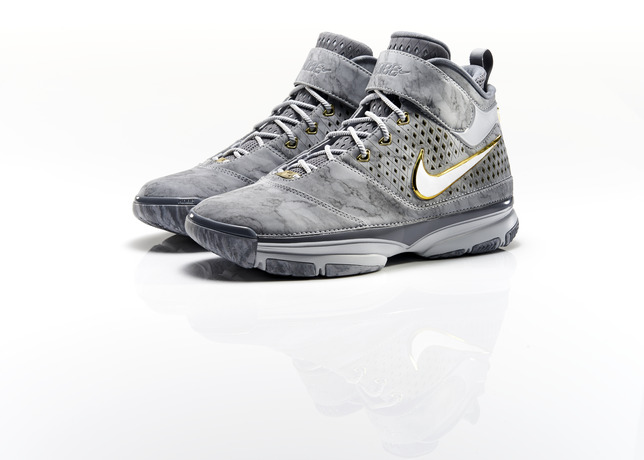 Upon their initial release, the second Nike name signature shoe of Kobe Bean Bryant, the then-Zoom Kobe II, was one of the most unique sneakers of the time. The first to incorporate Nike's Free technology in the sole, along with placing its most-celebrated cushioning system, Zoom Air, into the insole, it was quite a shoe to see and wear. However, its last official release being in 2007 has made its release seemingly come out of nowhere — exactly how Nike likes to operate.
Celebrating Kobe's feats of strength, the Nike Kobe Prelude II is a slight re-imagining of its predecessor.
Let Nike tell you all about it: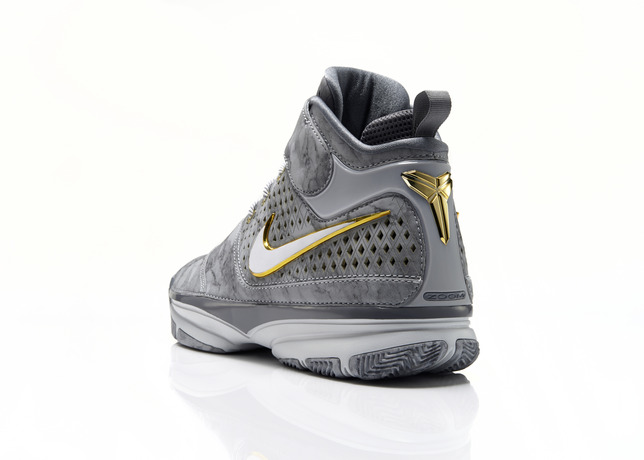 Featuring a marble-inspired design outlined in gold, the Kobe Prelude II looks back to when Kobe Bryant began carving his place in basketball history. 
With four consecutive games with 50+ points, Bryant helped bring Los Angeles out of darkness and his game to a new level. 
The Kobe Prelude Pack features all eight of Bryant's signature shoes and celebrates the stories behind some of his most defining moments. Eight revolutionary art movements have been paired with eight milestones in Bryant's career to recreate each of his signature shoes.  
Each shoe will be available in limited quantities on Nike.com (North America, Greater China and Western Europe) and at select retailers in North America and Greater China.
Stay tuned for weekly features on the additional shoes, revealing the inside story tied to the career accomplishment and art movement around each one.