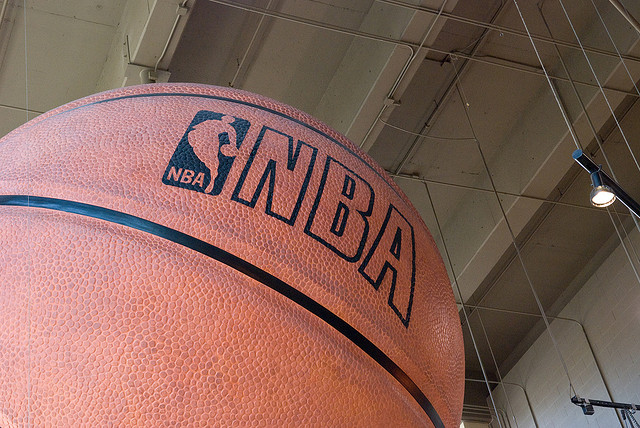 There is a saying in sports: "never underestimate your opponent." It's a good adage to live by when it comes to competition, particularly when the only thing that you can control in a game is yourself. A team never knows what is going through the mind of their opponent—how motivated and driven they may be in any particular play or in any particular game.
Some of the greatest upsets in sports history have come from the better team underestimating the other guy, the underdog, the one that needs to prove itself. The United States men's soccer team, for example, prior to August of last year, was an abysmal 0-23-1 in the last 75 years of competition against Mexico at home. That means they played about every 3 years in Mexico. Then, on August 15, 2012 they upset the Mexico club 1-0 for their first win. On a side note, the two clubs met 62 times since 1932, about once every 17 months, with Mexico having a decided edge 33-18-13 and outscoring the USA by almost 60 goals 131-73.
I bet that one win got the attention of the Mexico players, though. The rivalry had been borne long before that day for the USA, but I bet it got real for the Mexico squad.
Earlier this month, LeBron James in all his "I'm-taking-my-talents-to-South-Beach" hubris, spouted off about how there are no true rivalries in the NBA. In an interview with the Miami Herald's Joseph Goodman, James is quoted as saying, "We've played these guys (Pacers) two straight years in the playoffs, and guys automatically make it a rivalry. It's not a rivalry."
He went on to discuss how there are no true rivalries in the NBA now, and even said, "You don't see the competition enough or play the competition a lot. It's two really, really good teams that [are] striving to win a championship, but rivalries … there are no more rivalries. There isn't. It's the truth. No rivalries."
Then there was this final quote attributed to him, "Cowboys-Redskins is a rivalry. Ohio State-Michigan is a rivalry. Duke-North Carolina is a rivalry. Bears-Packers is a rivalry."
According to the Palm Beach Post, even oft-injured Dwyane Wade chimed in on the issue this week by saying, "It's a basketball game with two good teams—there's a lot of that that goes on in the NBA. It's not a big deal. It's not our championship, I'll tell you that." The championship comment seems to be in direct reference to Lance Stephenson's comments about the Miami Heat-Indiana Pacers game last week in Indiana in which Stephenson compared it to "a championship type game."
So, all this talk about rivalries seems to be getting the Heat thinking.
With that said, let's follow LeBron's logic" for a moment. In order for two teams to be considered rivals, they have to play the competition "a lot." So, since the "King" used the following examples, I guess I will, too. Duke and North Carolina face one another maybe four times a year in college basketball. (We won't even talk about the rivalry between the schools in football, where they meet once a year, if that.) Two times during the regular season and maybe once during the conference tournament, and possibly in the NCAA Tournament or NIT if the draw allows. Same holds true for the Ohio State and Michigan rivalry in basketball.
In pro football, the teams face one another even less than that. Dallas and Washington play twice a year as do the Bears and Packers. The only time they could ever face one another again is once in the playoffs.
The Pacers have played the Miami Heat 11 times since January 1st of this year. Obviously, Miami won when it mattered, but the Pacers are 6-5 against the Heat in those 11 games. So, facing a club 11 times in one calendar year obviously fits LeBron's criteria of playing the competition "a lot."
Next, he says, "it's two really, really good teams that [are] striving to win a championship." Well, the last time I checked the Miami Heat won the last two championships and the Pacers tried really hard to defeat them both times. They are first and second in the conference this year and last year they finished first and third.
The Heat create their own drama it seems. They thrive on it. It must be a symptom of playing in the center of the universe down in Miami. If they don't want to take the games against the Pacers as a rivalry, that's their underestimation. It puts Indiana in an advantageous situation of being more mentally sharp and prepared than the Heat are for any particular game they may play against one another.
One thing is for sure, if Miami continues to get it's considerably large ego bruised by the Pacers, LeBron might just want to reconsider his confusing explanation of what a true rivalry is.
Image courtesy of Josh Hallett.